Hi guys!!! Hope you all are doing great!! Today I'm going to review the third product in my EESHHA HERBAL 
kit. It's the
EESHHA HERBAL ANTI-ACNE NEEM & TEA TREE FACE WASH. So, without wasting time lets just get into it.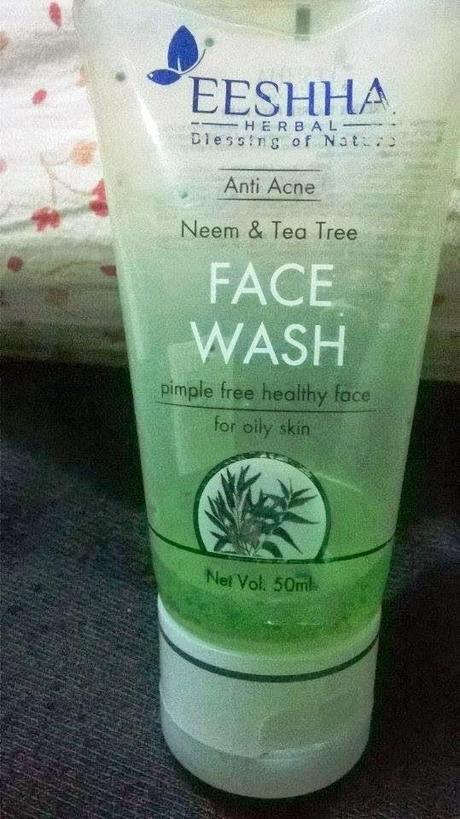 ABOUT EESHHA HERBAL ANTI-ACNE NEEM & TEA TREE FACE WASH: Neem and Tea Tree face wash is suitable for oily skin, helps to cleanse skin and to remove oil. Neem is effective in treating acne & providing soothing and emollient effect making skin healthy and glowing. Tea tree oil is used to give germicidal, antiseptic and anti-inflammatory effect.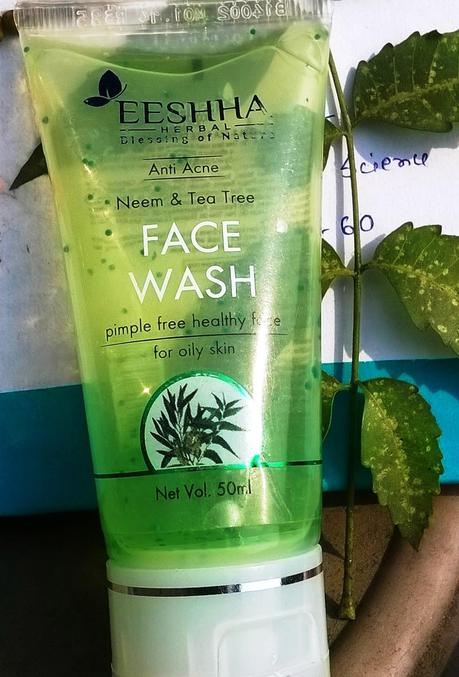 PRICE: 85/- for 50ml (available at a special price here)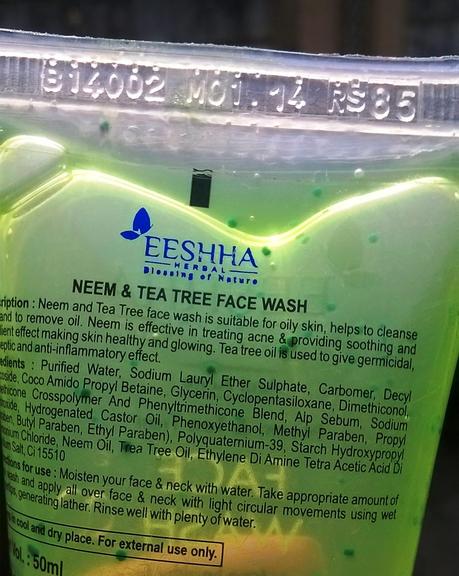 USE: 
Moisten your face and neck with water. Take appropriate amount of the face wash and apply all over face and neck with light circular movements using wet fingertips generating lather. Rinse well with plenty of water.
PACKAGING: EESHHA HERBAL ANTI-ACNE NEEM & TEA TREE FACE WASH comes in a transparent white tube with black scriptures on it. The information is at the back of the tube. It has a flip cap.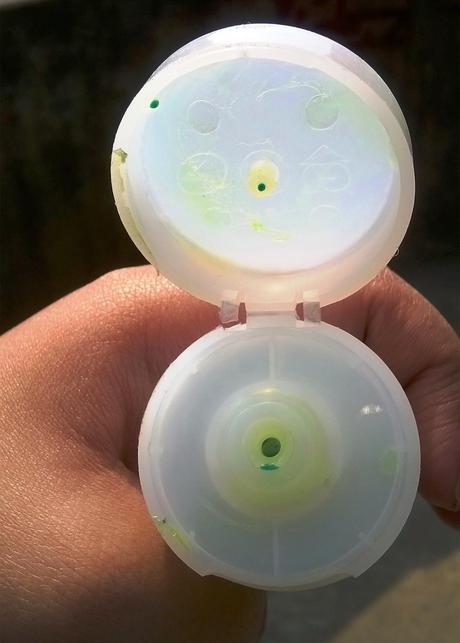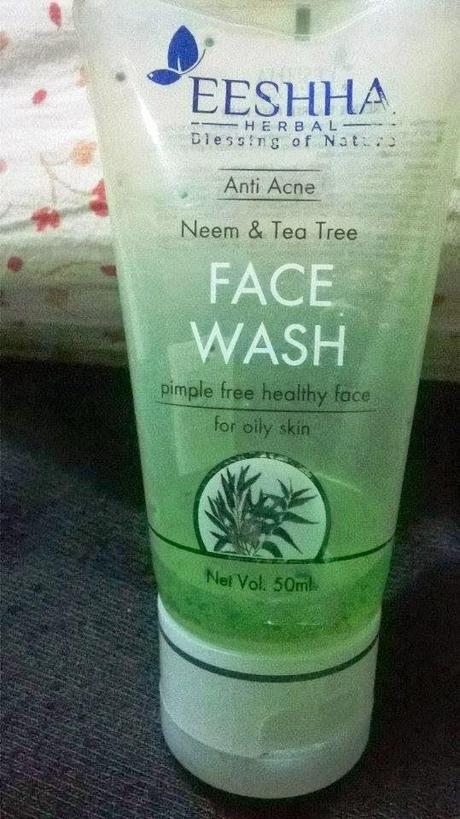 PRODUCT:
The product is a translucent green liquid with small green beads in it which banishes while applying. It have a fragrance of neem and somehow do not have very sweet fragrance.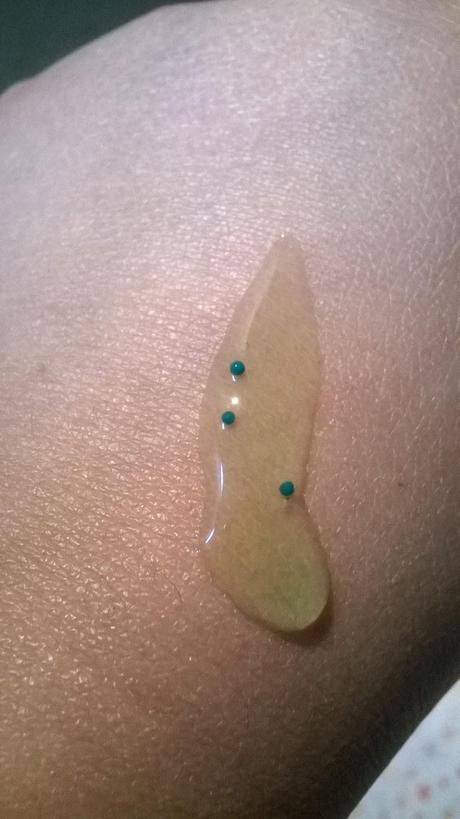 MY EXPERIENCE: EESHHA HERBAL ANTI-ACNE NEEM & TEA TREE FACE WASH is said to be meant for oily skin but I faced a dry skin this winter with pimples. That's a horrible combination. Whenever I get breakouts I feel so irritated and pimples are the most horrible things in the world. Isn't it? This face-wash is meant to be for oily skin and it claims of clearing out pimples. So, I decided to try tit out with a little risk. To my surprise it did clear out my pimples and maintained the oil-balance in my skin but somehow my skin did not overcome the dryness completely but partially did. So, I guess it may suit the ones with oily skin type better. I used it throughout the whole season and am using it still now. Its almost empty now as you can see in the pics. I use it once a day as it is for oily skin. It lathers decently and makes the skin soft and supple. I guess overall it is a nice product.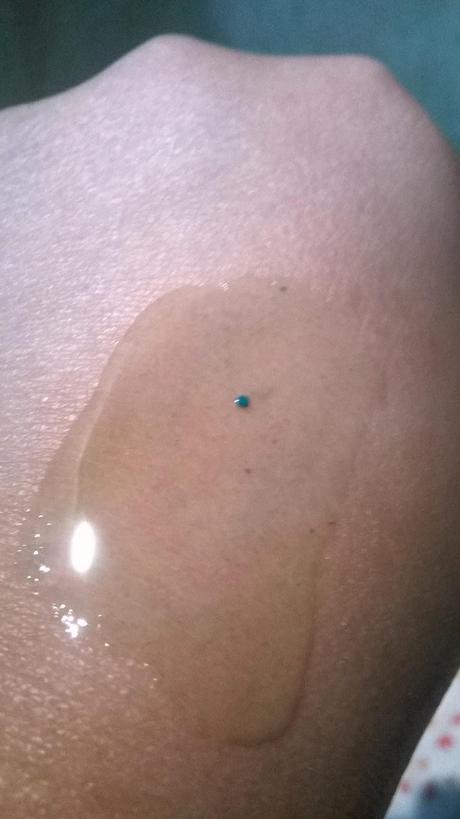 Pros:
Affordable.

Detailed packaging.

Clear pimples.

Travel-friendly.

Anti-septic and anti-inflammatory.

Lathers decently.
Cons:
Bitter smell.

Only for oily-skin.
Rating: 4/5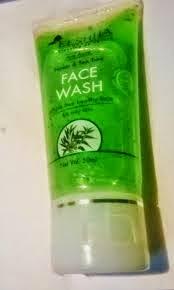 This is how the  facewash looks when it is newly bought.
EESHHA HERBAL 
ANTI-ACNE NEEM & TEA TREE FACE WASH 
is overall a good product. I would recommend it to those with oily skin types. For those facing a dry skin its better to skip this product!!! Overall a good product and worth trying for pimple-prone oily skin.
.
BY AIRENE GUHA