As many mums will tell you, children are getting handier when it comes to sussing out modern technology. Even those who haven't started school yet can apparently grasp the latest apps with ease and run circles round their parents on the computer.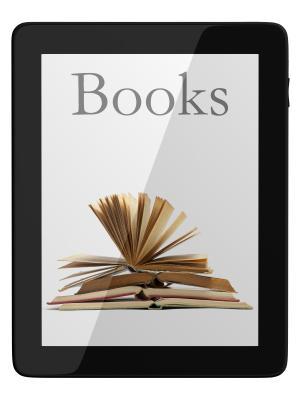 If your little one takes to new gadgets and gizmos like a duck to water, then why not indulge their curiosity with fun games that help them learn? Below we've listed the top five educational apps that help your child to improve their reading, writing and maths skills, without them even realising it.
Bookworm
This entertaining app gives your child a number of word-based puzzles to choose from that help improve their spelling and reading abilities. With colourful characters and challenging levels to go through, your child can progress at a pace that suits them. Compatible with iPhone, iPod touch and iPad, Bookworm also allows your child to save their high scores and share them with their friends.
MyHomework
Designed for the older children in your home, this handy app allows them to schedule classes, set reminders and organize their homework projects. With a simple-to-use format, this is perfect for older children and teenagers that may need a little help when it comes to managing their time efficiently. Another great thing about this app is that myHomework is also available on the web so your child can sync and access their homework from a home computer via myhomeworkapp.com
DoReMi: My First Piano
Music can keep a young child occupied for hours so imagine how much peace you can get thing this handy app. With bright colours, clear sounds and easy to use controls, this is a great way to introduce children to music in a creative way. It's also a wonderful way of spending some time together with your little ones while you come up with your tunes and compositions.
Balloons: Tap & Learn
Simple and yet so effective – this charming app focuses on popping balloons with your finger via a touch-screen. Teach your child about numbers, colours and animals as well as improve their hand-eye co-ordination and have fun whilst doing it. Your child will earn gold stars for high scores and these can then be used to unlock new features. Highly entertaining, this app may end up enticing more than one member of your family.
Word Magic
Word Magic was created by a mother and father for their five year-old son and uses scrolling text and bright graphics to help your child to read. This award winning spelling app also helps your children to arrange words and form sentences by themselves and there is math version also available. Ideal for those just starting school, this app lets your child keep up with reading practice away from the classroom, while still making it engaging and fun.
And there you have it; five educational apps, available to download to your iPhone, iPad or laptops for at home, that help your child improve their reading and maths skills without them even realising it. Play together as well and you might find that you learn a few new things about modern technology as you go.