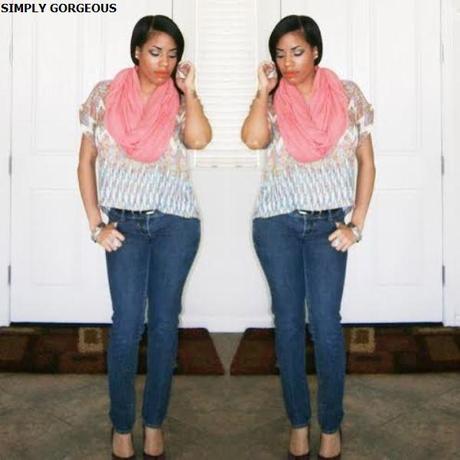 Happy Monday! I'm back with another style post. For today's look I'm wearing simple jeans, a multi-color print top, purple heels and to finish off my look I'm wearing one of my favorite infinity scarfs that my sister bought for me a while back. Keep reading for all the deets and I hope this inspires you!
Jeans + Scarf + Print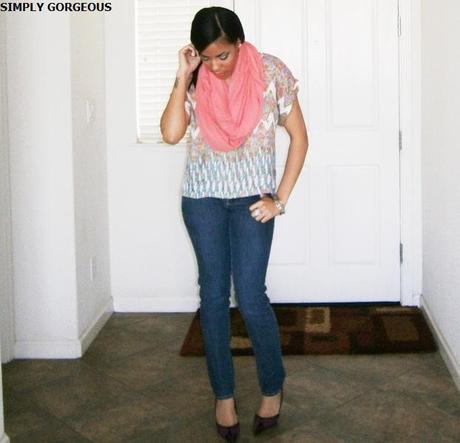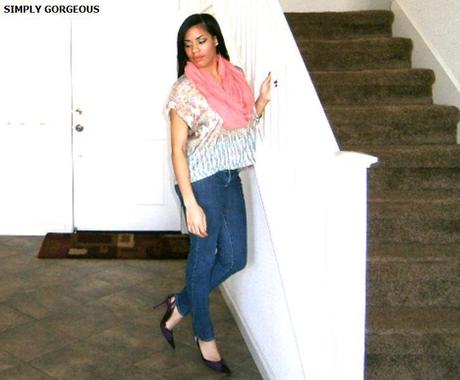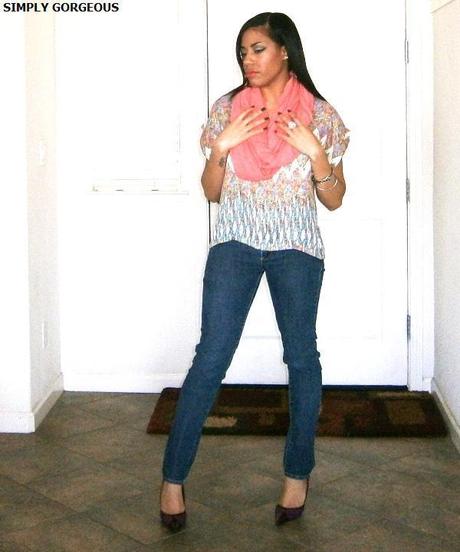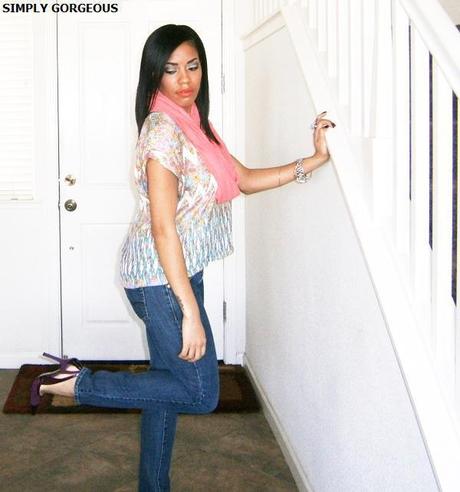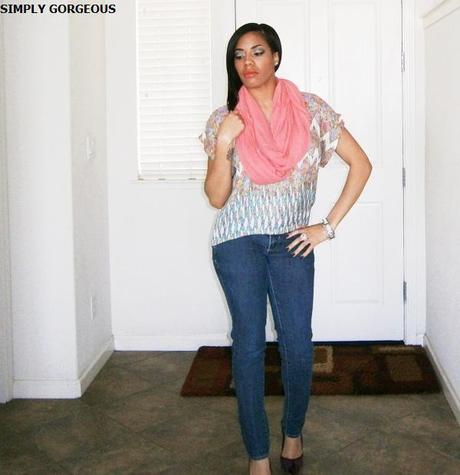 Outfit Deets:
Jeans–Basic
Shirt–JC Penney
Scarf–Gifted
Heels–Bakers
Thoughts? Let me know in the comments.
Stay Connected!