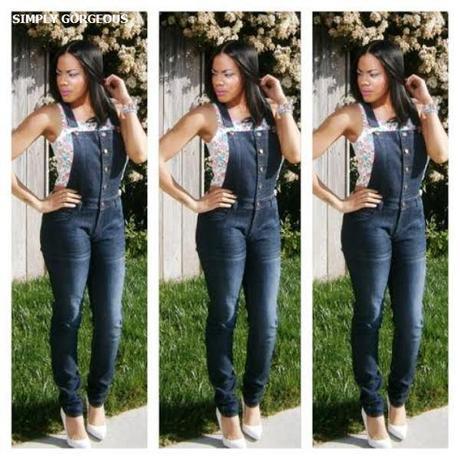 I'm back with another post today–lucky you :) yesterday I styled my denim overalls and I am so in love with them, they are so chic and very comfortable. But I have to be honest when overalls first came out you remember way, way back in the day I was not feeling them at all however with the resurrection of overalls they have definitely been upgraded and there are so many different styles to choose from which I love but the one thing that I am obsessed over is that I can wear heels with them I prefer heels or sneakers any day–what can I say I'm such girly girl :)
I paired my overalls with a floral print crop top that is perfect for spring and to finish off my look I rocking white pumps and I love how this look came together. For my jewelry as always it's pretty simple I'm wearing sliver stud earrings, a cross necklace that my grandmother got for me this past Christmas, a blue beaded bracelet and a floral print watch that my mom got me for Christmas. Keep reading for all the deets and to see more photos. I hope this inspires you and stay tuned for more style posts next week!
Editor's Style: Denim Overalls + Floral Print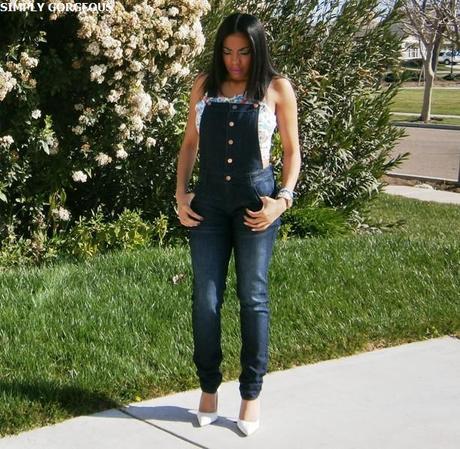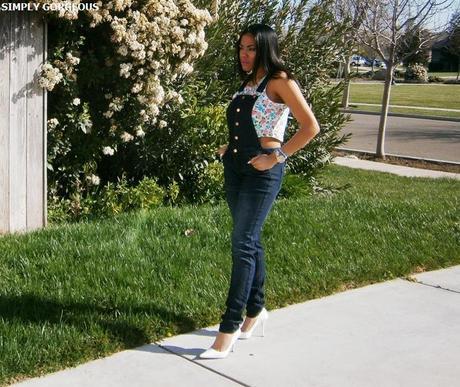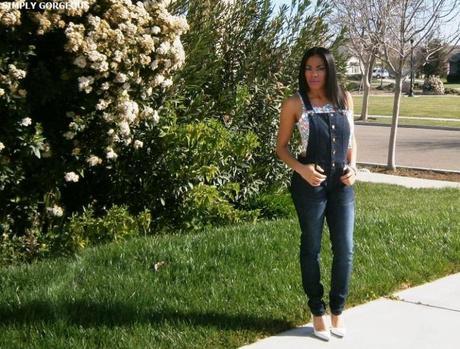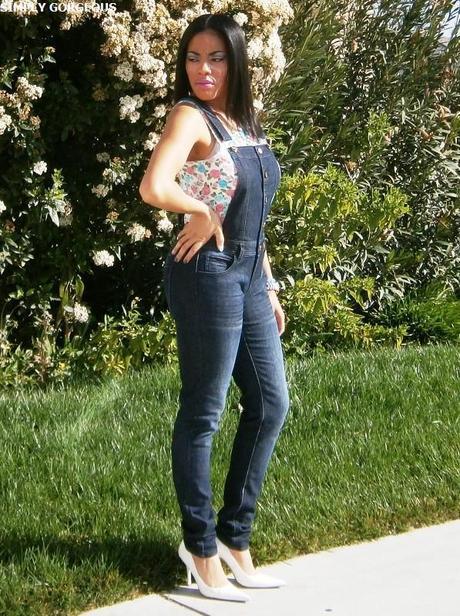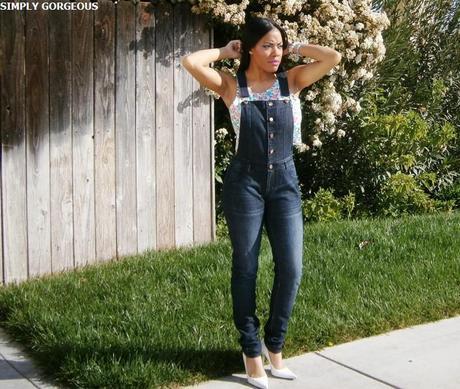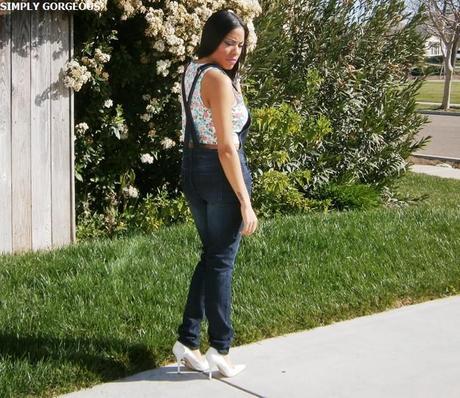 Outfit Deets:
Floral Print Crop Top–Factory2U
Denim Overalls–TJMaxx
White Pumps–Bakers
Are you a fan of overalls? Let me know in the comments.
Stay Connected!