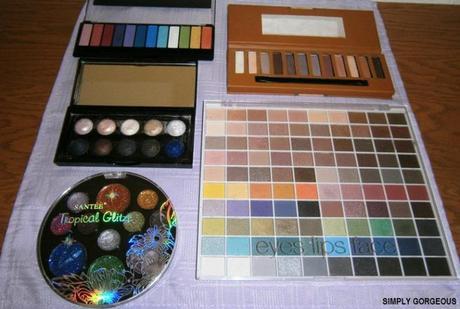 Hello! My makeup collection is constantly growing–what can I say I'm a makeup junkie and proud :) anyway I thought I would share some of my favorite eyeshadow palettes that I use often. Whenever I wear makeup I always wear of full face so I am always experimenting with different eyeshadow colors, and formulas from matte, sheer and glitter–glitter is my fave!!! My makeup always depends on what mood I am in, sometimes I want to be bold and dramatic–okay most times :) but occasionally I do like to wear softer and neutral shadows from time to time. Keep reading to see my favorite eyeshadow palettes.
Editor's Pick: Eyeshadow Palettes
The Color Workshop Neutral Eyeshadow Palette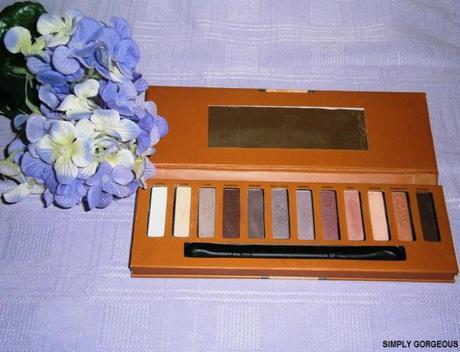 This eyeshadow palette consists of 12 neutral eyeshadows, ranging from white, cream to light gray to dark brown. I absolutely love this palette, when I use this palette I typically where bright lip colors to compliment by natural eye makeup. This palette is a must-have because you can create so many different looks with this one palette and if you are not into wearing a lot of bright eyeshadows then this is perfect for you. This palette is also great to wear to school, work, church, etc… What is your favorite neutral eyeshadow palette?
#flashmob Dramatically Bold Eye Shades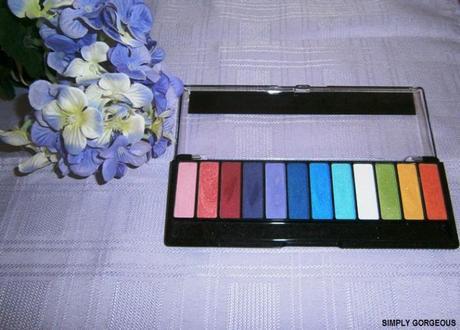 This palette consists of 12 eyeshadows ranging from light pink, to dark purple and blue to bright green and orange. This is the ultimate summer palette because these shadows are extremely pigmented and bright and I love to be bold during the summer season–so stay tuned for #fotd post featuring this palette. What is your favorite bold/dramatic eyeshadow palette?
Sephora Moonshadow Baked Palette in Dark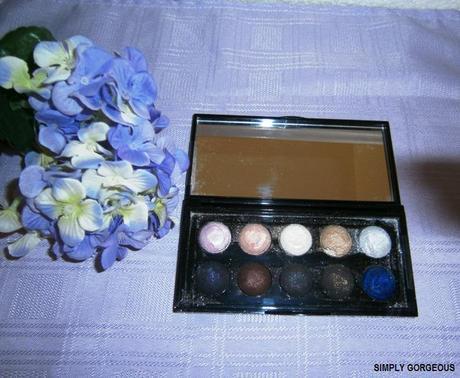 This eyeshadow palette consists of 8 eyeshadows and all of these shades are shimmery which I love. The colors range from light pink, cream, silver to dark black, blue and brown, these shades are so versatile because they can be applied wet or dry usually when I wear this palette I always wear them wet so they are more vibrant and they really make my eyes pop. This palette is amazing for creating more dramatic looks–like for a date night or a girl's night out. What's your favorite shimmer eyeshadow palette?
Santee Cosmetics Eyeshadow Glitter Palette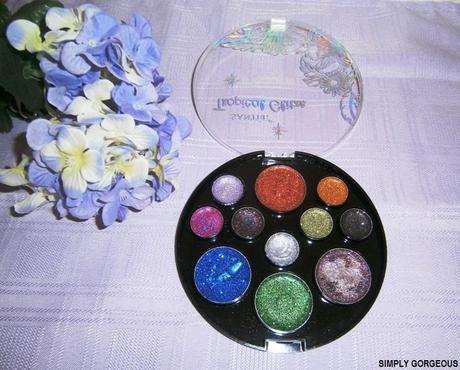 This palette consists of 11 glitter eyeshadows with shades ranging from gold, green, blue, purple, black and orange. Clearly from the photo you can see that I use this palette a lot :) I wore this eyeshadow palette a lot during the holidays because it was so much fun to play with a create different looks for the holiday festivities that I attended. This palette is not for beginnings I would say because it takes some getting use to and practice when it comes to blending and remember blending is always key even with glitter. What is your favorite glitter eyeshadow palette?
e.l.f. Cosmetics, Studio 100 Piece Eyeshadow Palette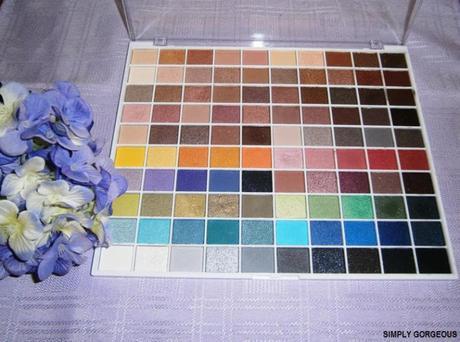 This huge eyeshadow palette features 100 eyeshadows from neutrals, to dark blue and purple to bright orange, blue and green. For my most recent #fotd posts–including my "Easter Inspired Makeup Looks" I have been using this palette because it has every color you could ever want to wear and the formulas range from sheer, matte and shimmery–this is the best eyeshadow palette ever, the colors are so nice and pigmented, this is perfect for anyone. What is your favorite e.l.f. eyeshadow palette?
What are your must-have eyeshadow palettes? Let me know in the comments.
Stay Connected!