I love finding out about a new or hidden feature on a service I use. Today, I stumbled on a very handy thing you can do on Facebook that I somehow didn't realize before. Did you know that you can edit the text in the link preview before you post a link to your page or share a post on your profile?
Here's where I mean. Note below how I'm sharing a post and the link preview has some errant code at the beginning: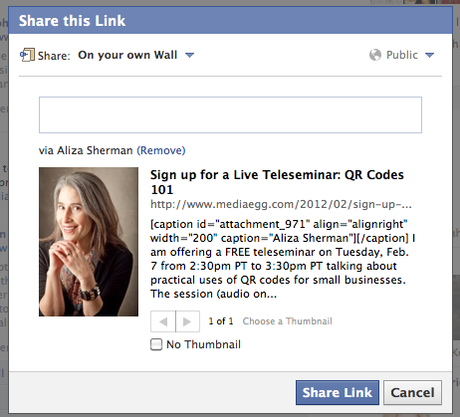 If you click on the Title or the body text of the Preview, you are able to edit it. If body text does not appear, you will only be able to edit the title and will be limited in terms of character count.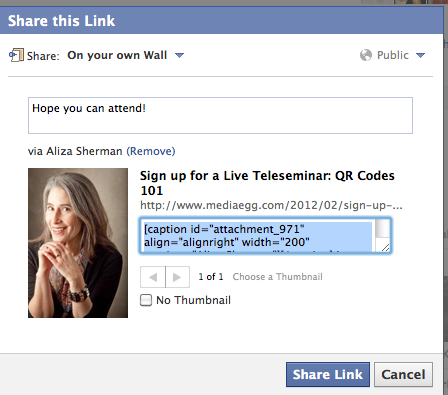 Once you Share the Link or post the update, you'll see that the edited version of the Preview text shows up.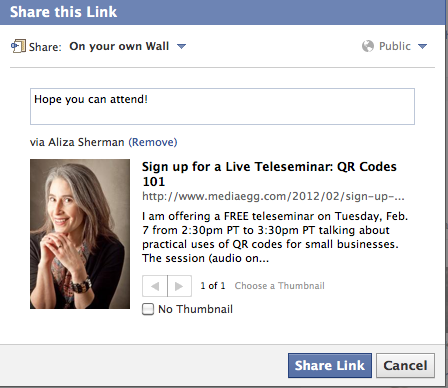 I don't know about for you, but for me, being able to clean up the preview title and text in links I post and share on Facebook is very helpful. Hope you enjoyed the tip!
Got any questions or tips to share about hidden features on social networks? Feel free to share them here.