I get all excited about things that are designed well – cars, furniture and, of course, kitchen gadgets.  So I fell in love when I saw this Collapsible Salad Spinner almost 2 years ago in a magazine.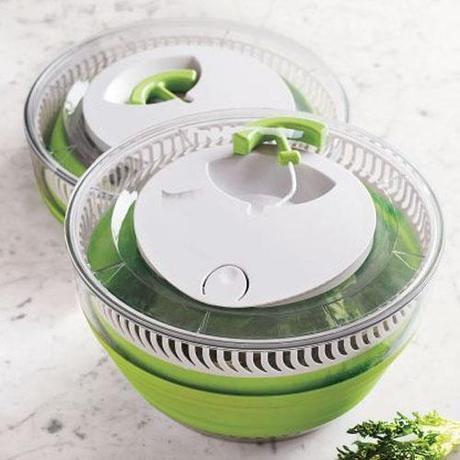 Back then, it was still several months away from launching to the public and in my future online searches I had no luck finding this genius gadget.  But then…I was scouring my local Sur La Table a few weeks ago, picking up and putting back every product they carry (it's a habit), and low and behold my spinner was there on the shelf.  I have been saving myself for this tool, and had even developed a useful but a slightly wasteful method of hand washing and drying my lettuce.  So I picked it up without hesitation and made it all the way to the checkout without setting back down.
That's when the fun started.  I'm actually more happy with this thing than I imagined.  Here's why: Since it collapses, the parts need to separate so the inside pulls double duty as a colander and the outside seconds as a bowl.  It's actually large enough to fit a whole bunch of lettuce, unlike many cheaper versions I have seen.  And, the kicker, I can fill up the 'bowl' with water and spin wash my lettuce too.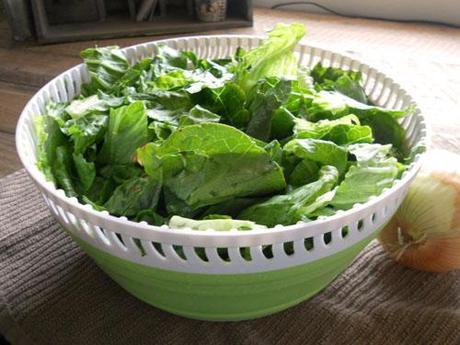 It's small, cute, functional and has greatly increased my likelihood of eating a salad – all for $30.  Obviously I had to share.  Happy healthy Thursday