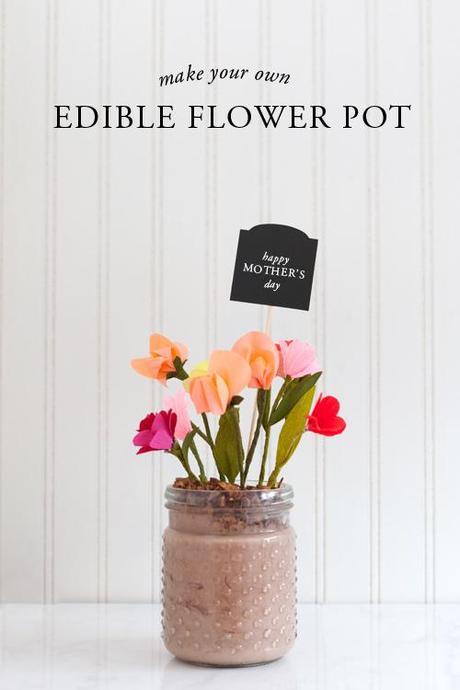 As we were trying to think of recipes that would be totally Lars we thought it would be natural to incorporate some flowers. Of course! So Karlee and I came up with this healthy version (no sugar!) of an idea we spotted on Martha Stewart made with chocolate granola and yogurt. We thought it would be the perfect gift for mom for Mother's Day. Just include a sweet note on the tag and you're good to go!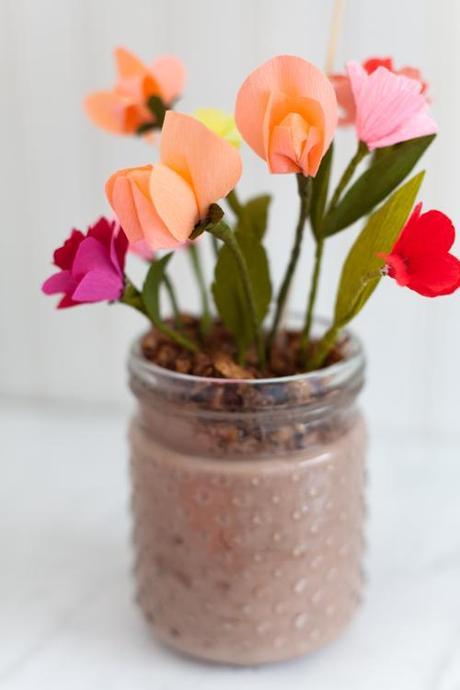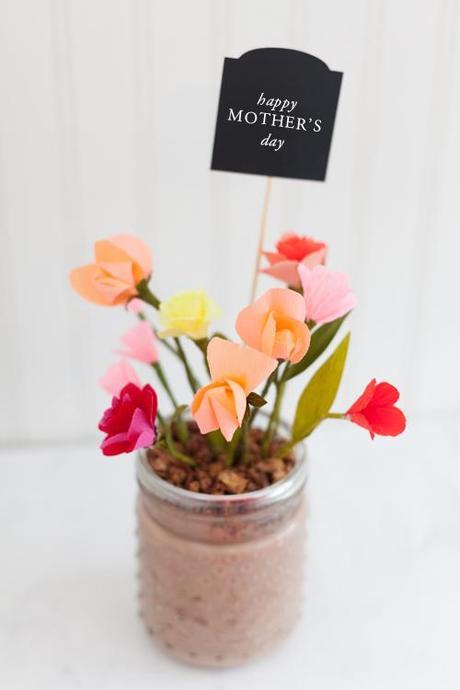 photography by Laura Sumrak
recipe by Karlee Bronsonart direction and styling by Brittany Jepsen

See below for full recipe
Edible Flower Pot
Supplies Needed
Jar

Lars Flowers / edible flowers (check out some tutorials here)

signage / banner
Ingredients
Chocolate Yogurt
12 ounces greek yogurt (vanilla, honey, or plain)
1 Tbs cocoa powder (or desired amount-- don't want to make it too cocoa-y)
½  tsp almond extract
(If using plain greek yogurt you can mix in honey to your desired sweetness)
Directions
Mix together all ingredients in medium size bowl and set aside.
Chocolate Granola
1 cup granola (homemade works too ;)
1/2 Tbs coconut oil
2 tsp cocoa powder
⅛ cup chopped almonds
⅛ cup coconut
Directions
Mix granola with chopped almonds and coconut. Set aside.  In another bowl- melt coconut oil and then mix in cocoa powder until even consistency.  Stir over granola until covered in chocolate mixture. Let cool.  
Spoon chocolate yogurt in your jar.  Place chocolate granola on top.  Stick in flowers to create your mother her very own edible (healthy) garden! Enjoy!
glass vase from BHLDN