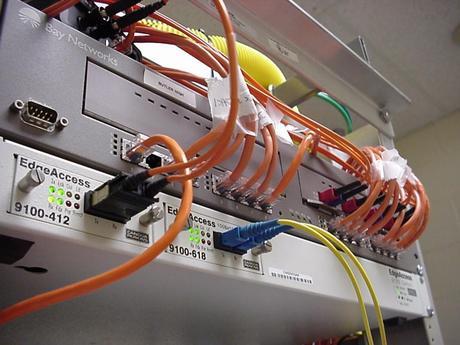 Thanksgiving weekend is the highest volume traffic and sales weekend for Goedeker's. This year, things were kept moving smoothly thanks to EdgeCast, the service that serves up our content.
In 2012, things were not so smooth. Last year our page crashed twice, and load times throughout the weekend were sluggish as shoppers came to Goedekers.com for the best deals on their home appliances. Enlisting the support of EdgeCast following such a challenging scenario was a great idea and made our deals even better for our customers. After all, what good is a great price on a major appliance if you cannot make it through the checkout process?
As it turns out, EdgeCast was a great deal to more people than just us. Earlier this week Verizon paid over $350 million dollars to acquire EdgeCast.
That is very likely because EdgeCast provides crucial services on the Internet. For Geodeker's, they provide ADN service, which stands for application delivery network. What this actually means is they maintain a huge network for high-speed servers that serve up web pages, scripts, and content to Internet users. Data is prioritized by location, so servers that are in your region or metro area provide the data in order to minimize the load on the entire system.
In addition to Goedeker's, EdgeCast helps to serve up the content for Hulu, Twitter, and Pintrest. See the video at the end to hear from even more of their clients.
For example, let's say you are in California, and on Black Friday you were perusing our awesome deals on french door refrigerators. Thanks to EdgeCast, the images, demo videos, text, search queries and other assets would be served up from a server somewhere in California, while a user in New York viewing the same page would get their information from a data center on the East coast. Computations for best possible speed, bandwidth savings, and real-time updates for each web visitor are all handled by a complex system of switches and monitors. All of this would happen in the blink of an eye, without human intervention.
As a result, our servers didn't crash at all this Thanksgiving weekend.
Our Chief Technical Officer, Jeff Minor summed it up: "We had phenomenal success with the site. Our traffic was up almost 40% Thanksgiving through Cyber Monday compared to normal daily traffic. We realized 100% uptime over this timespan, and saw average page-loads drop to close to 2 seconds per page while supporting the highest simultaneous traffic we have seen in months."
Our investment in the EdgeCast ADN service is one of many steps we at Goedeker's have taken to improve our service for you.
"What we've done is focus on customer service. We want our customers to feel as though they are buying from a hometown company," said Matt Davids, our Director of SEO and Reputation Management.
Thanksgiving weekend, which includes Black Friday and Cyber Monday, have been test cases for every aspect of our business over the past several years. Our decision to enlist EdgeCast was one of many steps we have taken to make that heavy traffic weekend – and every other day – go smoother for you and give you the best possible experience when shopping for home appliances.