Yes friends, Eddie Trunk of That Metal Show has officially won my respect. Why? Because he has repeatedly called out the Rock and Roll Hall of Fame (or to him "The Rock and Roll Hall of Shame") for not including such hard rock acts as Heart, Rush, Foreigner, Journey, Alice Cooper, in lieu of such acts as Donna Summer, various rap acts, etc.
I am in full agreeance with Trunk!  The Rock and Roll Hall of Fame leaves much to be desired. They consistently shun the real legends – the ones who have actually influenced others to be rock & rollers.
KISS
KISS, whether or not you love them, are rather influential. They are very successful touring artists. They've been eligible since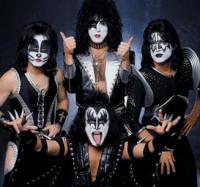 1999 because their debut album was released in 1974.
Heart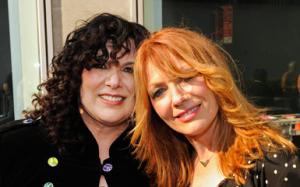 Without the Wilson sisters, there would be no Seattle music scene, Alice in Chains and maybe even Nirvana. Virtually every woman who has picked up a guitar has in some way been influenced by Nancy Wilson; or for that matter any woman that wanted to sing Zepplin-style rock & roll with Ann's powerhouse vocals. (Go listen to songs like
Barracuda, White Lightning and Wine, How Can I Refuse
and the ever-enduring Magic Man) Better yet, they, like KISS are
still
popular even with younger people today! I remember I went to their concert they performed with Journey (another deserving artist) and Cheap Trick back in 2008. I was expecting the crowd to be mostly people my parents age – in their 50′s. To my surprise, there were many people there my age as well as the age of my guest – I was 22 and a junior in college at the time. My guest was 19 and a freshman in college. They have been eligible ever since 2000.
Stevie Nicks
Though she already is a member of the Rock & Roll Hall of Fame as a member of Fleetwood Mac, she has never been inducted as a solo artist. She is technically eligible as a solo artist due to the fact that Bella Donna was released 30 years ago. Many artist such as Sheryl Crow (wh is a legend herself if you ask me) and Florence Welch of Florence + the Machine have all cited her as an influence.
Journey
Never has a band since Aerosmith seen such a surge in popularity than say, Journey. The main factor in the surge is none other than the usage of Don't Stop Believingon MTV's The Hills and other shows like Glee. They've been eligible since 2000.
Foreigner
Without Foreigner, there would be no Bon Jovi.  They've been eligible since 2002.