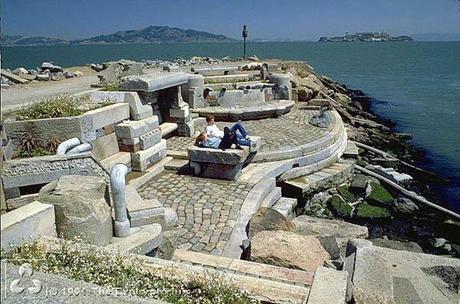 It could be said that whether it's Hollywood or politics, California is often ahead of the curve. Known for it's progressiveness, sometimes it may even be on a totally different curve from everyone else. Keeping the federalist system envisioned by the Founding Fathers alive and well, California often vigorously experiments with policy that then gets discarded or, if successful, emulated by other states in the union.
This week Eco-Trek hits up some of the greenest cities in the US: San Francisco, California and Portland, Oregon. Portland is ready to give San Francisco a run for its money, recently being named one the 20 greenest cities by a recent study conducted by the Natural Resources Defense Council. On a side note, though Eco-Trek has driven from Florida to California, they have to travel with their own hydrogen filling station. California provided the first opportunity to fill their tanks from a regular gasoline station, showing just how impractical a hydrogen transportation system currently is. This week's video includes the following topics:
The Wave Organ
The Exploratorium in San Francisco calls itself more than a museum – an ongoing exploration of science, art, and human perception it presents the Wave Organ an environmental art installation created by Peter Richards.

The Mercedes-Benz F-CELL Drive
The Mercedes-Benz F-CELL Drive has been crossing California. Though the three B-Class F-CELL cars are traveling with their own hydrogen filling station, they were able to fill their cars for the first time in the US [at regular gas stations.

Hopswork's Urban Brewery
In a city where there are more breweries in relation to it's population than any other in the US, Portland's Hopwork's Urban Brewery stands out. It is Portland's first Eco-BrewPub where everything is entirely sustainable.
[Image]