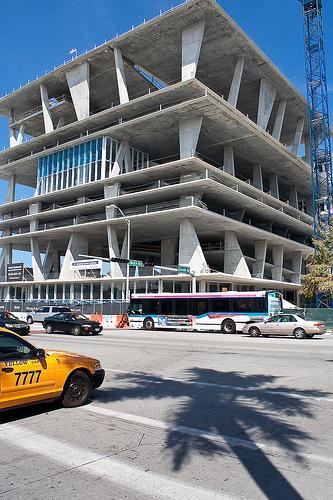 In the 5th weekly installment of Eco-Trek's international journey in Mercedes F-Cell cars to chronicle green news around the planet, the team stops in Miami, FL. Check out what's going on in the "Sunshine State" (video below). Next week, New Orleans will be featured.
Fashion Designer Luis Valenzuela:
World famous fashion designer, Luis Valenzuela uses only recycled or organic material for his beautiful couture dresses.  We join him on one of his photo shoots as he explains how contemporary green lifestyle influences Haute Couture.
Miami's Art Savvy Parking Garage:
The same architects that designed the "Bird's Nest" at the Beijing Olympics have designed a green garage in Miami that looks more like a minimalist art piece than a traditional dingy parking lot.
The Worlds First Underwater Cemetery:
Looking for a unique way to go out in style? The Neptune Society has created a 16 acre man made reef that promotes sea life in the area as well as the after life.
{image}