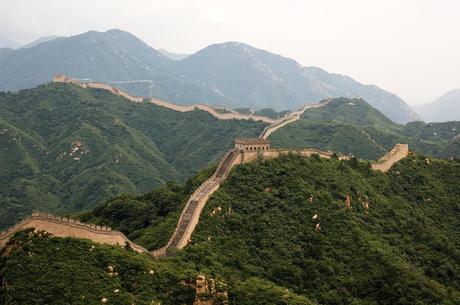 After a one week hiatus, Eco-Trek reappears in China for its second leg in the country. As Eco-Trek lets us know every week, it is "one of the first ever syndicated green online news magazines and presented by German actress Anita Anthonj [and] is now available for download and re-publishing for websites, newspapers, and magazines." We've been publishing their weekly adventures  and showcasing some of the eco places and people they've featured. This week's video goes in depth on the environment in China to see if it will be able to balance economic growth and ecological responsibility. Some highlights include:
The ancient city was the capital city of the first dynasty of China and today is one of the cradles of Chinese culture. The starting point of the Silk Road, Xi'an became fabulously wealthy as a trade centre and cultural and religious melting pot for over a 1000 years. Now it is undergoing another renaissance of industrial force as a city of technology, science and education and gateway to the Great Northwest.
Throughout the last 30 years China has gone through dramatic changes; the country turned from a primarily agricultural economy to one of the leading industrialized nations on the planet. Alone, in the last 10 years China's gross domestic product has almost doubled. From 2001 to 2004, 24,000 kms of highways have been built, and 17,000 kms of railways from 2006 to 2011. Every month, a city the size of New York is built, when you combine all urban buildings.
Wang Jiuliang is an award-winning Chinese photographer and filmmaker. Over the years he has captured China's most pressing issue: he has documented the effects of industrialization.
Recently the central government in Beijing announced a five year plan to significantly reduce carbon emissions. How realistic is this goal and will the central government in Beijing be able to implement this policy in the vast rural areas of the country.
China is building more wind turbines than any other country. Last year, China became the world's market leader for electricity produced by wind energy. At the end of 2010, nearly 35,000 wind turbines have been installed, with a capacity of 75 gigawatts.
Amongst the many issues that China will face in the future, individual mobility will be key. While conventionally powered vehicles are still the norm in fulfilling the need for individual transportation, China's government is heavily investing in alternatively powered vehicles.
[Image source]