Do red and green go together outside of the Christmas holidays? You bet!
Once again, Livia Firth, wife of Colin Firth (The King's Speech) arrived at the Golden Globe red carpet awards ceremony in an eco friendly gown. Designed by Giorgio Armani, it was the first recycled gown from the Armani house - made entirely of plastic bottles.
Before you envision something held together by twist ties and pop bottles, the black strapless gown apparently 'feels like silk'. Current fabric technology can attain this type look and feel without appearing to be sewn together from a bunch of obvious skirts and mens ties.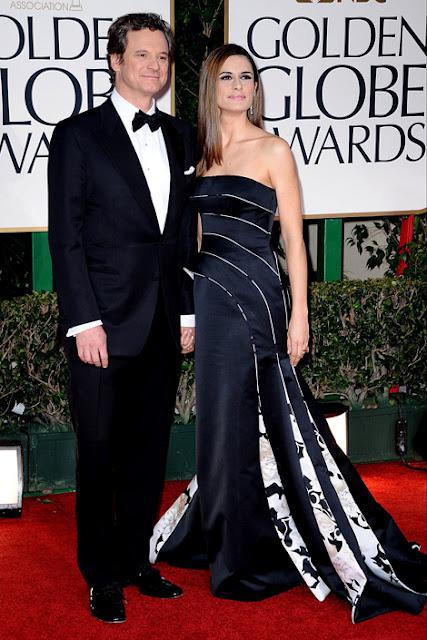 I personally like this gown. This year's challenge came off well in my opinion - esthetically anyway.
Three years ago, Livia Firth created the Green Carpet Challenge in an effort to push the world's biggest fashion houses to be less wasteful. But is this truly eco friendly? I understand that Ms. Firth is trying to persuade fashion houses to work their magic in more environmentally conscious ways, but wouldn't just wearing a vintage gown be less wasteful (a la Julia Roberts oscar winning gown)? I would think so.
Who knows what went into producing that fabric to make that 1 dress. I'm hoping that production was already in place for this fabric and extra chemicals and processes were not needed. However, that being said, in order to create a new way of doing things, experimenting with prototypes and new processes, and wasting is par for the course - sometimes it cannot be avoided for the long run betterment.
Last year's gown was a great disappointment. Apparently, Livia's designers hacked 11 beautiful gowns to make just 1. Hardly eco-friendly, and the vintage community was none too pleased.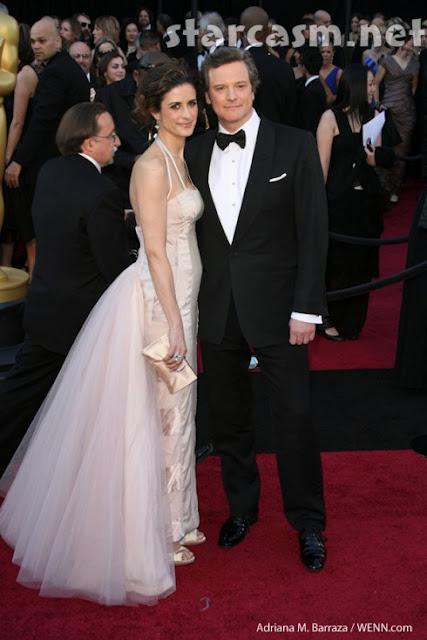 What do you think of this year's creation?