I am pleased to say, that all 38 brands used in this shoot integrated strong sustainable aspects in their philosophy & organisation. The Powers Houses Stella McCartney, Chanel, Armani Group, Ferragamo, Figaret, Hermes, Karl Lagerfeld, Jimmy Choo, all signed the Fashion Pact initiated by Kering: a global coalition of companies in the fashion and textile industry (ready-to-wear, sport, lifestyle and luxury) including their suppliers and distributors, all committed to a common core of key environmental goals in three areas: stopping global warming, restoring biodiversity and protecting the oceans.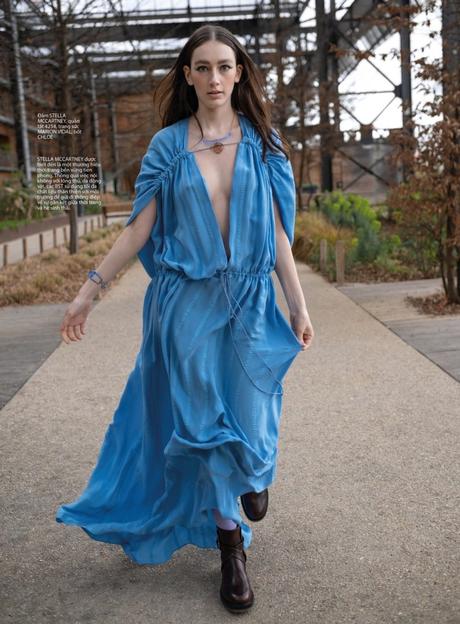 Dior, Louis Vuitton, Fendi are part of the LVMH LIFE program - LVMH Initiatives For the Environment which is implemented in the sourcing of raw materials, products' conception, production and retails operations of all the Group's 75 Maisons.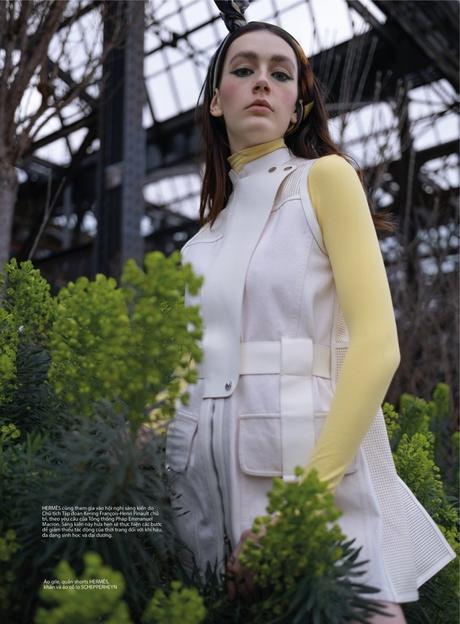 Vivienne Westwood always has been a champion Ecology and Human Rights: from the start she used her voice to raise awareness of the environmental impact of overconsumption, urging people to buy less and buy better quality clothes. Leading the way for houses like Chloé and Falke, creating quality clothing that is meant to last many seasons.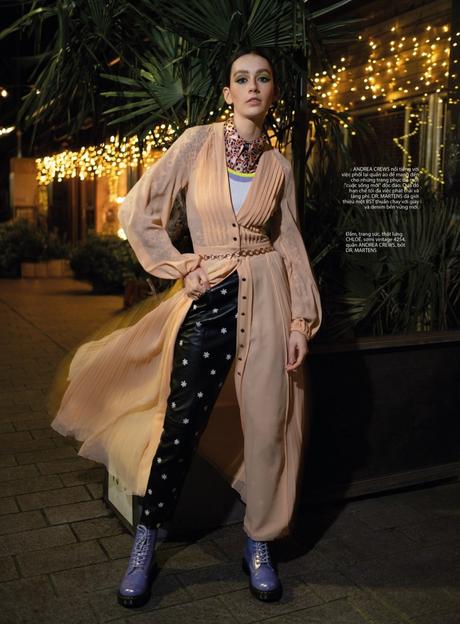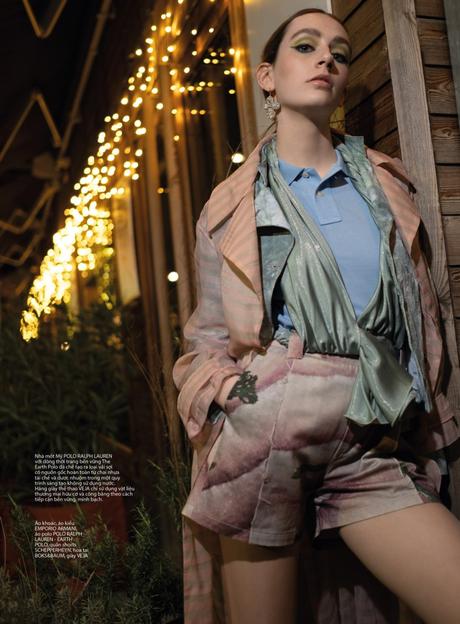 Vivienne Westwood also paved the way for new guard labels likeSchepperheyn, Henrik Vibskov, Alter, that integrated sustainability as a core value of their brand from the start.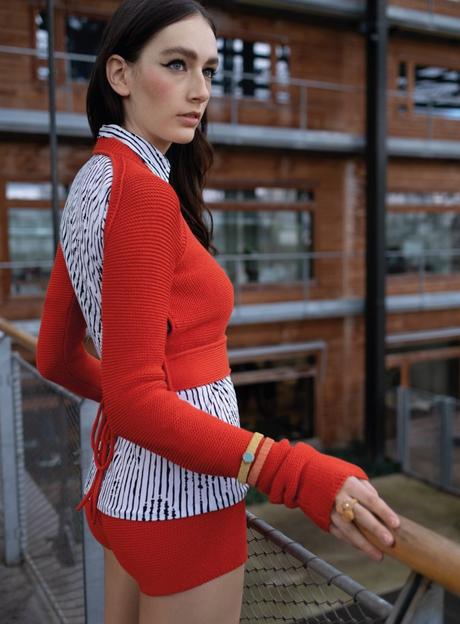 Tradition & Ethical Savoir-Faire
All the materials used for the collection of Nguyen Hoang Tu are natural, and for all the production, he works with local artisans.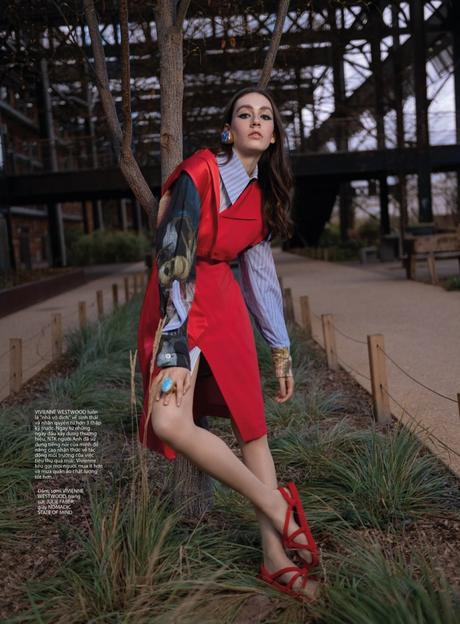 Just like jewellery and accessories creators, Marion Vidal, Goossens, Maison Boinet, Roger Vivier, Nomadic State of Mind, produce small collections preserving a savoir-faire and craftsmanship respectful of traditions, ethical work organisation, and sustainability; Boks&Baum being even 100% sustainable received different awards for this. Simone Wild is part of ExposedParis.com a site featuring avant-garde sustainable lingerie designers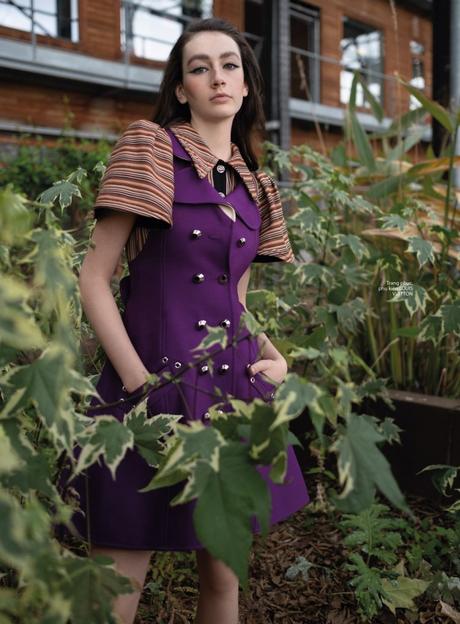 Upcycling
Andrea Crews & 1/OFF take pride in showing upcycled clothes at fashion week; they are renowned for remixing clothes to give them a unique new life. Ronald Van Der Kemp only uses fabrics discarded from couture houses and vintage collections.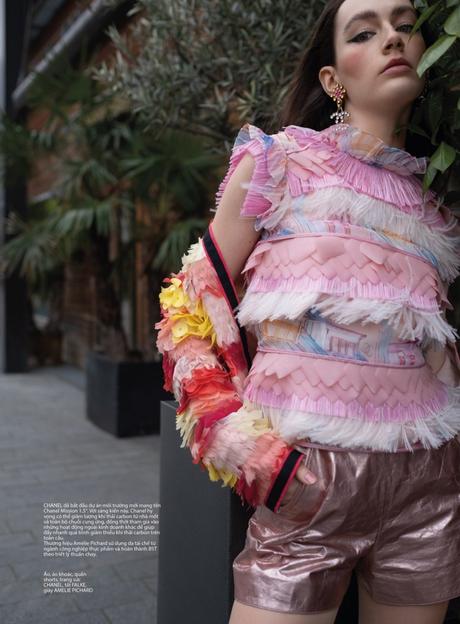 Julie Faber even makes hand-painted jewellery using upcycled fabrics constructed with a natural kapok filling. Hippy Market is a vintage store with sustainability and a circular economy model.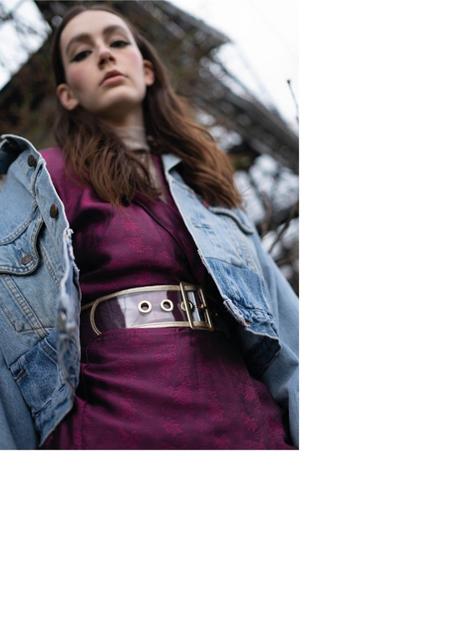 New Raw Material
4254 sportswear is made from recycled plastics from the ocean. Polo Ralph Lauren - The Earth Polo is crafted from thread derived entirely from recycled plastic bottles and dyed in an innovative process that uses zero water. Amélie Pichard uses leather recycled from food industry and completes her collection with vegan styles... While Veja uses only organic and fair trade material in a transparent sustainable approach.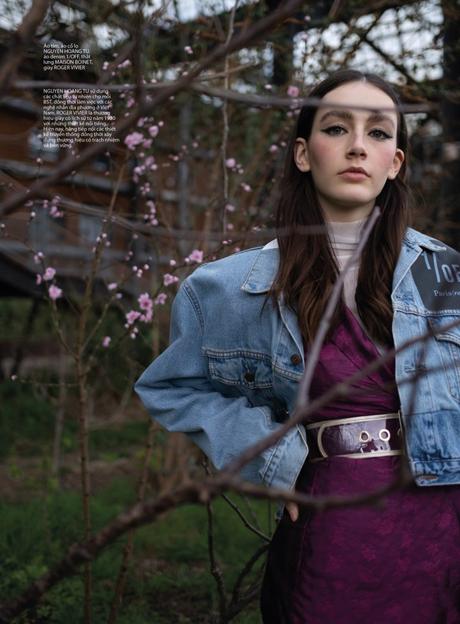 Max Mara The Cube - puffer jacket with Cameluxe lining ( made of recycled materials transformed into very fine fibres, creating a high performing insulating mix).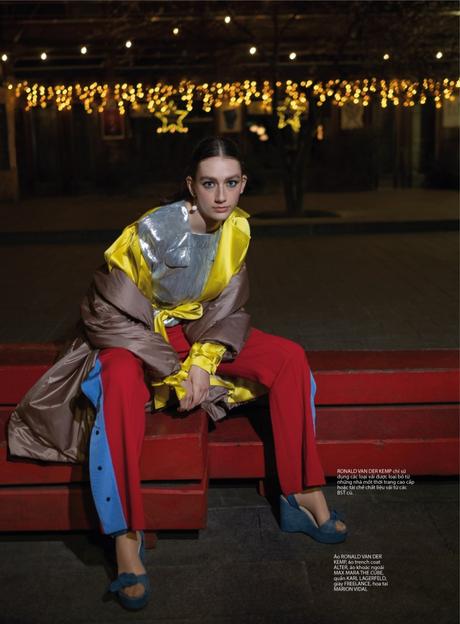 G-Star Raw focuses on innovation and eco-responsibility to reduce the negative impact of production on the environment & aiming at 100% recyclable clothing.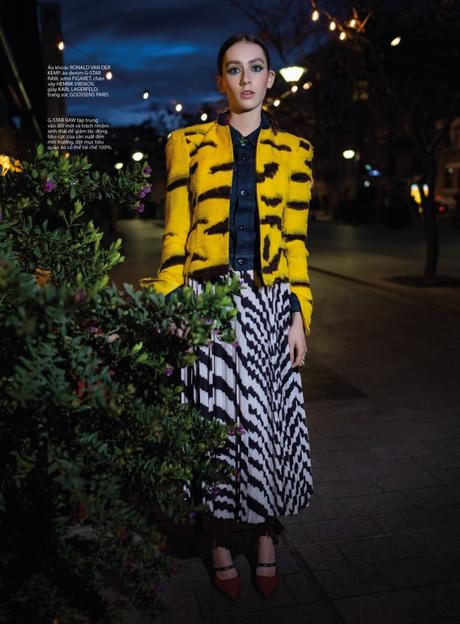 Dr Martens introduced a vegan collection; Freelance shoes, new denim sustainable styles.