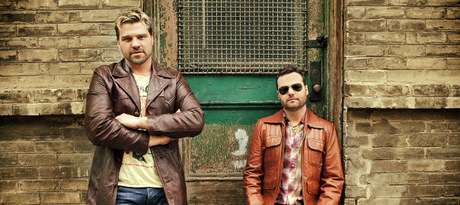 It's been a beautiful life for Doc Walker. A career that has seen 20 years pass since the release of their first single, and now sees them sitting at the top of the Canadian country charts on iTunes with a greatest hits release nobody can complain about.
Okay, not nobody, with a 20 year career to sift through somebody's favourite song is going to get left off of the 20 track album. But don't think the band wasn't trying to satisfy everyone. They really, really were!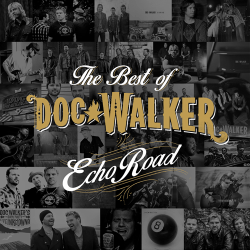 I spoke with Dave Wasyliw on the phone near the end of a second consecutive day full of media and press in and around Toronto, and we talked about the makeup of
Echo Road
, the hits, new music, the band's live show, small towns, influences and more.
Echo Road is a greatest hits album, this you know. But it isn't the regular, 12 top hits release that you're used to. This is a 20 song album that includes 16 of the band's biggest hits, 2 songs that the band loves and felt needed to included, and 2 brand new tracks (including the new single, Heaven On Dirt) to round it out. It's a massive release that nearly maxes out what a single CD hold with a total runtime of 74 minutes.
And going back to the wanting to satisfy everyone, Dave told me that there were about 12 other songs that could have made this record but didn't end up making the final cut. It really wasn't easy for the band.
What is easy for Doc Walker is hitting the road and playing these songs. Dave and I talked about touring, and went back to last winter's CP Holiday Train and the small town spring tour that followed. We talked about how cool it is to roll into a small town and be part of an event, something that you can tell people are going to enjoy and remember like we had in our small towns when we were young. Dave said his goal is to put on a big city show for a small town crowd and to make everyone in attendance feel like something awesome happened.
Note: For Dave that small town memory is April Wine coming to Portage La Prairie, Manitoba and for me it's Kim Mitchell coming to Port Hope, Ontario.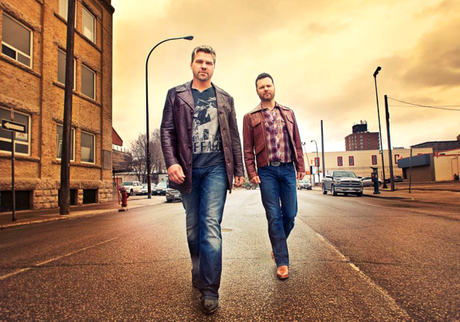 Dave told me that the live show on the current tour (click here to see dates and get tickets) is a journey from the beginning of their career through the middle and to where the band is now. They'll be playing all 20 songs from the Echo Road album in their set... so there will be plenty of opportunities for singing along.
And I wholly encourage you to sing. I told Dave that my favourite part of live shows was the crowd singing along with the band, and because of that I wanted to ask him for memorable moments from over the years. First he told me that hearing a crowd sing Rocket Girl to the band was a really cool thing. It was the first big single that fan's really grabbed hold of and ran with, and hearing them sing along was a treat. But his second example takes the cake...
While on tour in Australia the band was getting a lot of love for Beautiful Life, but it when they played If I Fall that they really had their moment. 10,000 strong picked up every word and roared through the chorus, and Dave told me that it was almost hard to keep going. The boys were as far away from home as they could get and the crowd was as loud as anything they had ever heard.
During our call we also touched on the response to Heaven On Dirt, with Dave telling me that AM radio in small towns across the country have given Doc Walker the strongest reception of their career.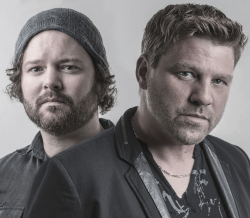 We also talked about Phil Collins and Genesis going back to the band's 2008 cover of
That's All
. It turns out Dave and I both grew up in homes that played a lot of Genesis, and Dave told me that he was sold immediately when the idea of covering the song was presented to him. However, Chris was a little skeptical going into the process because he didn't have the same Genesis background. But in just a few takes in the studio the song came together and sounded exactly like you hear it on
Beautiful Life
and
Echo Road
.
Dave also told me that Doc Walker will be back on the Holiday Train this year, and then in the studio to work on the rest of the new material that will make up an album of new music in March 2017. There are already 4 songs done, so now the boys just need to get in there and finish things up with a few more.
But for now I have to recommend that you pick up a copy of Echo Road. With 20 songs and for only $10, this is a hell of a record for a great price, and if you've ever counted yourself as a fan of Doc Walker in their 20 year career, I'm sure you'll find yourself singing along to more songs than you expected.
I know I have been.