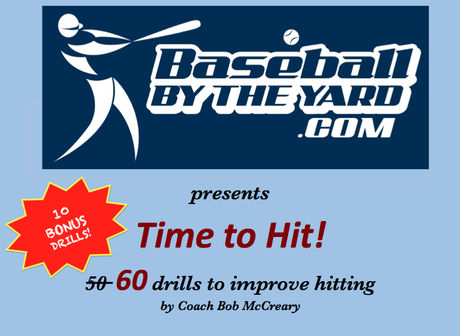 Time to hit! 60 drills in all!
50 hitting drills plus 10 FREE Bonus Drills!  That's 60 drills total!

Detailed explanations of how to do each drill safely and properly.

A listing of what each drill attempts to work on

Basic hitting drill tips to get the most out of any drill you do

A five star ranking system that ranks every drill according to ease to perform and overall effectiveness.

Equipment tips and "must-haves" for hitting drills

All drills are indexed three ways:  by number, by number of stars, AND by the hitting concept addressed!
Click the More Info button for additional details and purchasing information.  
Thank you in advance for your support of Baseball By The Yard!