We eat frogs for breakfast… and think you should too!
If you've never read or heard of the book: Eat That Frog! you maybe wondering why we're asking you to eat an amphibian…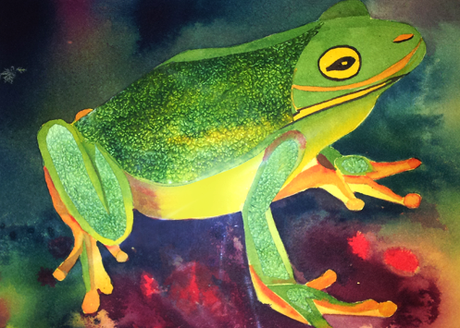 Image credit: The Discerning Digital frog was created by Zita Elliott
No better way to start the day
It was Abraham Lincoln who said "The best thing about the future is that it comes one day at a time." and there's no better way to start a day than to focus on your most important task (however big, green and slimy it may be) and make sure it gets done.
For some people the Internet represents significant change. Changes to the way they do their job, what's expected of them, how their customers connect or complain. To those people we say - eat the digital frog one day at a time! That's what one of our clients is doing, by asking their business for the help they need, to learn new skills and take control.
Kiss your frog goodbye
The next time a new technical task appears on your to-do list (perhaps you need to ban a troublesome Facebook Fan, or run a complicated web-traffic report?) look that frog straight in the eyes and kiss it goodbye. You never know it may turn into a beautiful case study!
Check-out: Eat That Frog! By Brian Tracy the 2013 revised and updated edition of the international bestseller.