In Scotland we are blessed with some of the best produce anywhere in the world, this is especially true of our seafood. A huge proportion of Scottish fish and shellfish are put on ice, distributed to other parts of the UK, and exported primarily to Europe where they prize our langoustine and shellfish in particular, even more than their own. I'm struck by a story I recently read of somebody on holiday in Spain, they went to a supermarket and were amazed by the huge variety of shellfish on the counters. They noticed stunning lobsters and langoustine and with their basic Spanish asked where they were fished, the answer….. Scotland.
A fish manger friend of mine has moaned for the longest time that close to 90% of our langoustine catch goes abroad only for he scraps to be packed as scampi as sold back to us. Not a great deal for us it as to be said.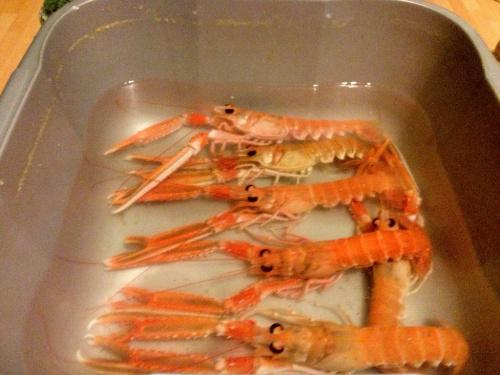 These are the tastiest most succulent prawns you will ever have and they come from our own doorstep when compared to the Asian caught tiger prawns you find in your supermarkets. People may say, but the price is too high, well if we can get past that and increase the demand at home, more will stay here and the price will go down….! So for the sake of my wallet please start buying them

.
To cook them it couldn't be easier, start by taking a big knife and cutting them in half right down the shell. Get a griddle pan nice and hot and put the langoustine on flesh side down, after a minute turn and liberally add garlic butter and some parsley. Cook for 2 minutes and serve with bread or as part of a tapas selection.
Another gem of the Scottish waters are our oysters, freshly shucked and served with lemon juice is a dream for me but they have a number of serving options. A shallot vinegarette is the classic french option but I do also enjoy Kilpatrick, bacon and a balsamic drizzle grilled oyster. Delicious.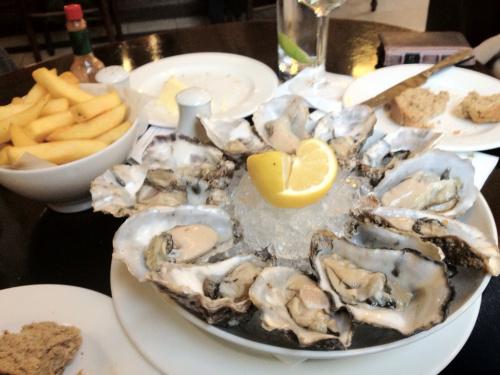 The real message is, eat scottish, eat fresh, eat the best. Highly JD Recommended