Android is a great platform which is popular among smartphone users as android users can have more applications which are free and some are paid but very cheap and some apps are so expensive but worth for the price. These apps provides many interesting features and helps us a lot and save our time and effort with their amazing features. But I will teach you some methods where you can download those paid apps for free with out charging single penny from you.
                            Actually many people are using Applanet which is used to download paid apps for free but now its showing some error when you install in your android device after downloading. So no more Applanet to download android paid apps for free. I will teach you some methods which are tested by me to get paid apps for free.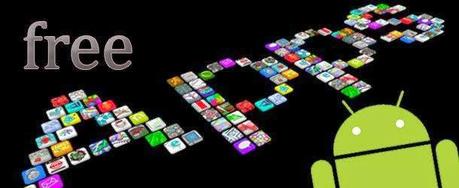 Crazy Methods  To Download Paid Android Apps For Free
1.File Sharing sites:
Their are many file sharing sites which offers paid android apps for free to download. Good android app users who are satisfied with paid apps will upload the file into the file sharing sites to help other users. So my dear android users if you download an app by paying for it please upload into other sites to help other users and if they download you will paid by file sharing sites. My favorite sites to download paid apps are:
www.4shared.com
www.mediafire.com
www.filecrop.com
So visit those sites and search the paid app which you want to download by adding .apk after the name in the search bar then you can download if you find the app. For example you want to download the app named TechLamb so type TechLamb.apk in the search bar and if you find the app in the results download it and enjoy the paid app for free.
2.Blackmart alpha app:
This is a great app which allows you to download popular paid apps with out paying single penny. So this app will check our favorite paid app in their server and if available it helps us to download it freely. First download Blackmart alpha app and install it in your android device and open it then you can see the design like android app market which will help you to navigate easily. You can check your favorite app in their server and download it and enjoy the paid app for free.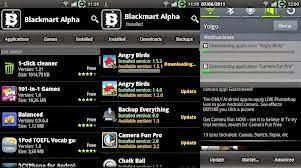 Note:
 Please dont download the app from blackmart alpha app if it shows notification, if you download and install the app it might be corrupted in your android device.