After sifting through some old clothes the other day, I came across my husbands old t-shirt.  The print on it was so fun, I knew I had to use it for something.  So I decided to make it into a pillow for the kids playroom!  The comfy jersey knit is the perfect fabric for kids play and the gray works great with the color scheme.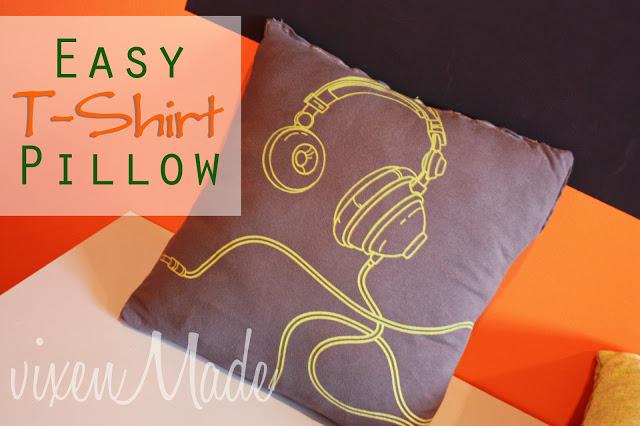 It was so easy, too.  Here's how I did it. I had an old pillow I used as a pillow form.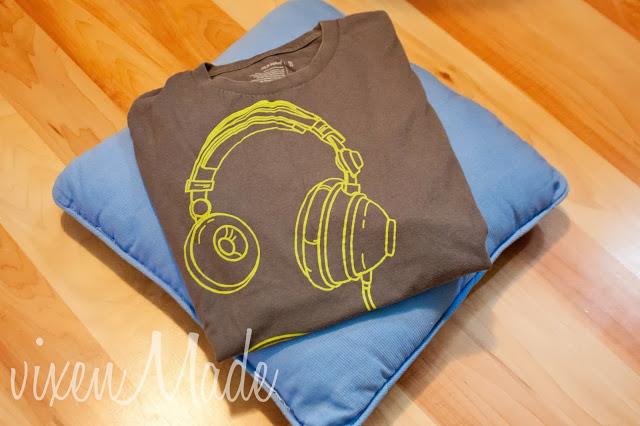 I laid the shirt out flat, then placed the pillow on top.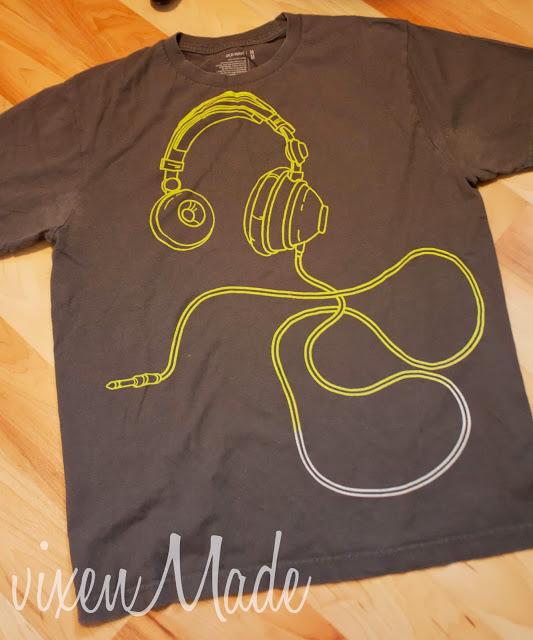 Using a felt marker, I traced around the pillow.  I didn't worry about adding extra for seam allowance since jersey tends to stretch.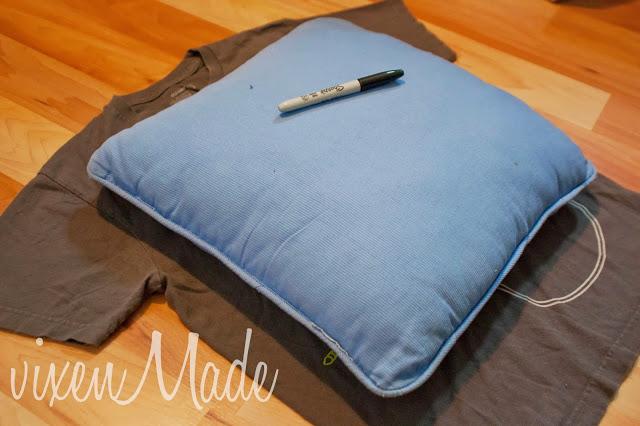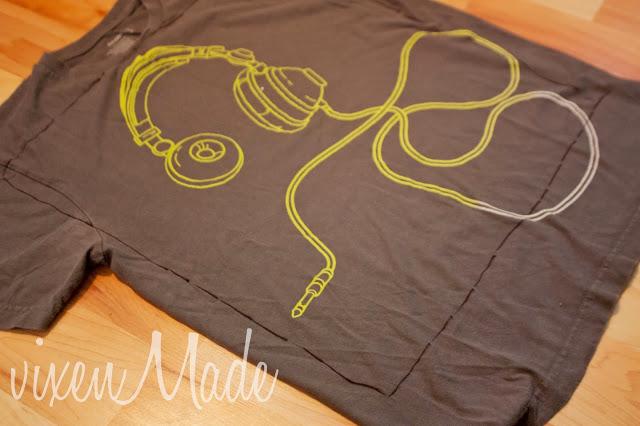 After cutting out the shape with my rotary cutter, I placed the right sides in and pinned around the perimeter.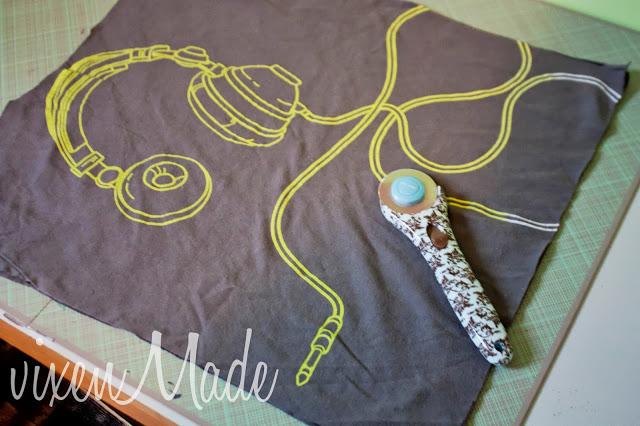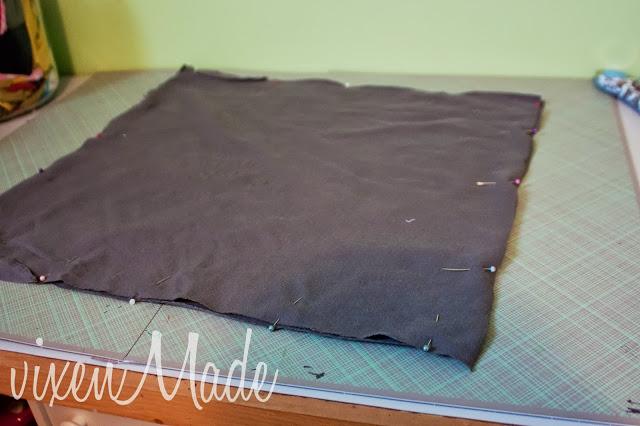 I sewed all around the pillow, leaving one side open to slide the pillow form in.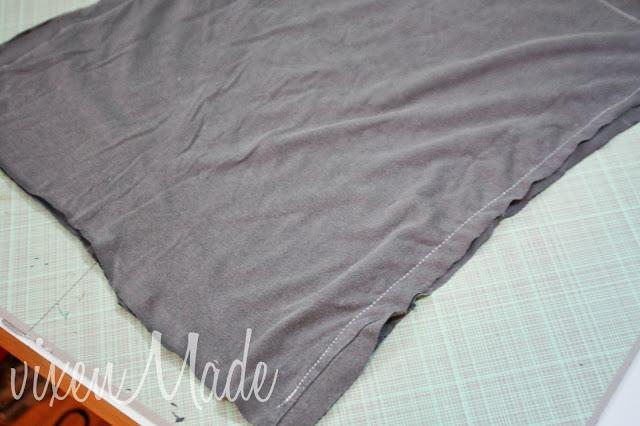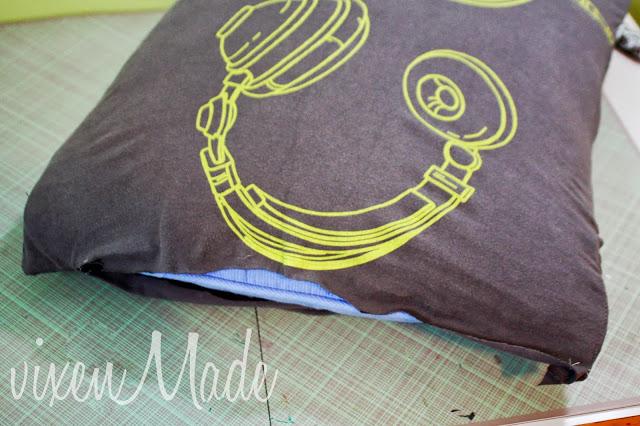 Once the pillow was inside, I folded in the open edges of the pillow and pinned, like so.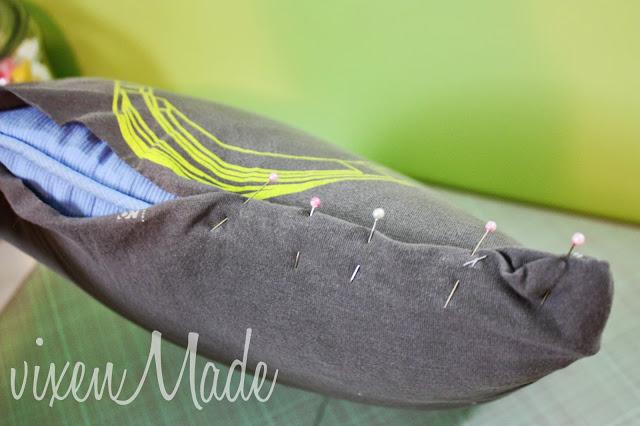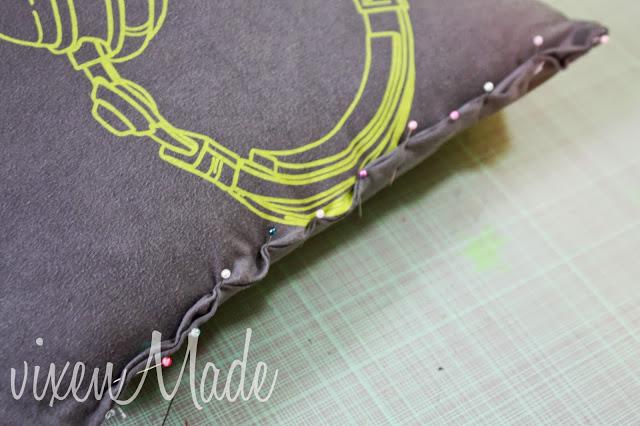 Then, sewing slowly and carefully, I sewed it the opening shut.  You could also hand sew it closed, but since it was a stretchy fabric, it worked great.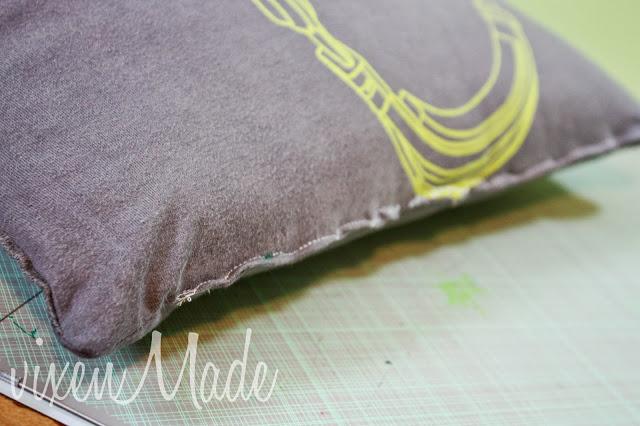 And that was it.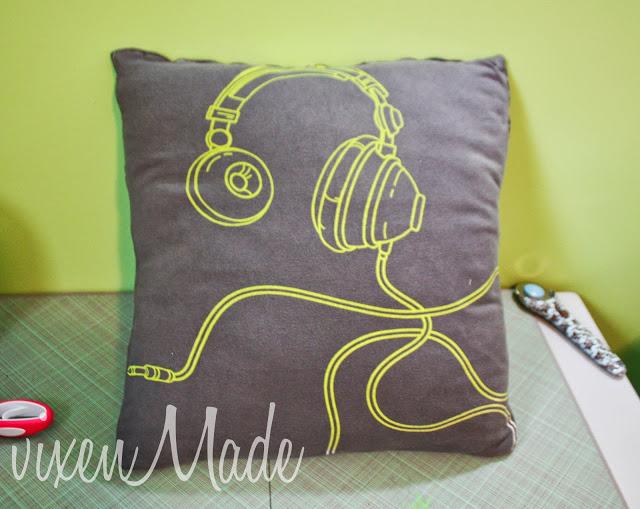 So comfy and fun!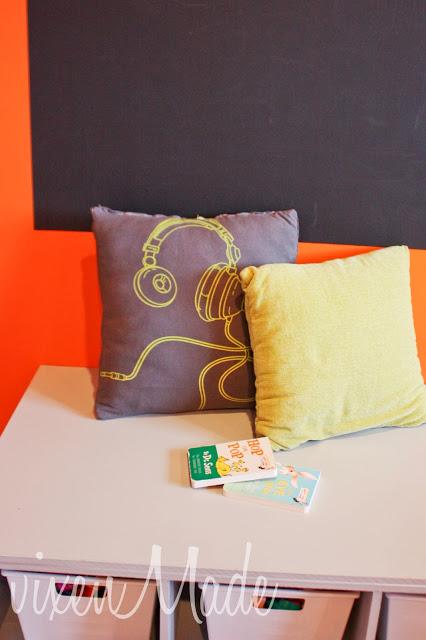 Perfect for cuddling up to read some books.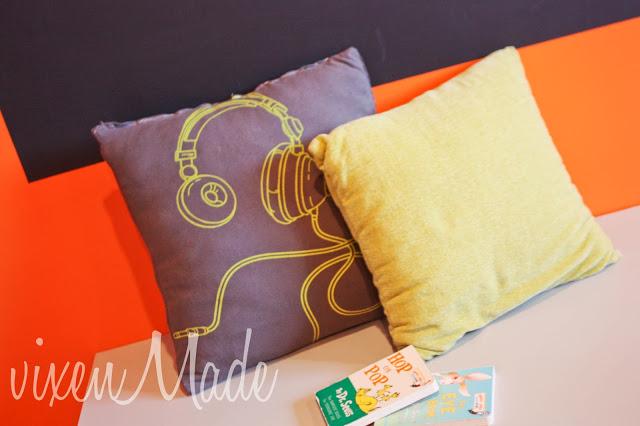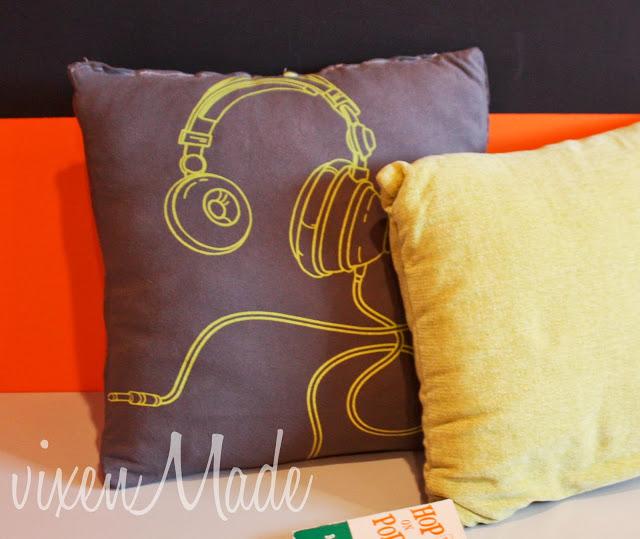 Hope you're inspired!

I link up here!