Homemade fajita seasoning is perfect for chicken, shrimp, steak or vegetables! Whip it up with simple pantry spices and avoid unhealthy additives that you might find in store-bought fajita seasoning.
The magic of simple pantry spices…it's unbelievable the flavor they can add to a recipe! Like my favorite homemade taco seasoning, this homemade fajita seasoning is 100x more flavorful than store bought, and takes minutes to mix together.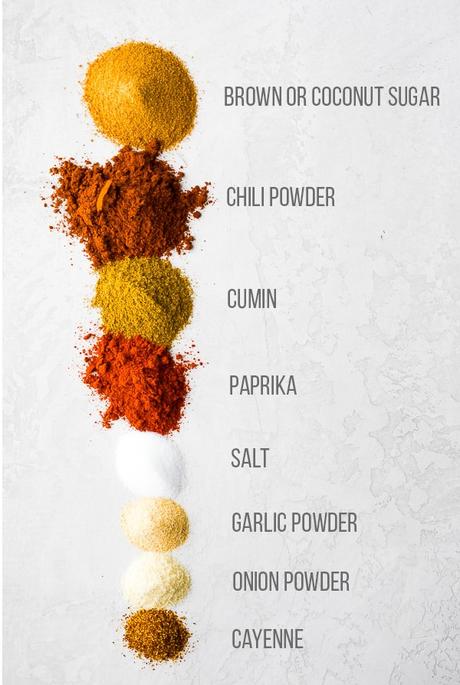 Traditionally, fajitas were made with skirt steak, but you can use this fajita seasoning on so much more than that: chicken, pork, seafood, and even portobello mushrooms!
We love to use this recipe to add unbelievable flavor to strips of chicken, bell peppers and onions for our sheet pan chicken fajitas, but you could also cook them up on the stove top or on the grill.
And you can think beyond the traditional fajita, using this seasoning to add flavor to vinaigrettes, soups and more.
Reasons you'll ♡ this homemade fajita seasoning
it's simple and ready in under 10 minutes
it tastes better than store bought and is free from chemical additives
it's delicious on chicken, shrimp, steak or vegetables
Continue reading:Easy Homemade Fajita Seasoning