Happy FALL my friends!
I recently received the craft book that I was featured in.
The picture is a bit glared out but it says, "Selina Hoit Crayon Stained Glass" :-)
(I even got paid - I feel special LOL)
I LOVE doing this craft with the kids (I've even done it with their entire school class before) so I thought it would be a perfect craft to share it on the blog :-)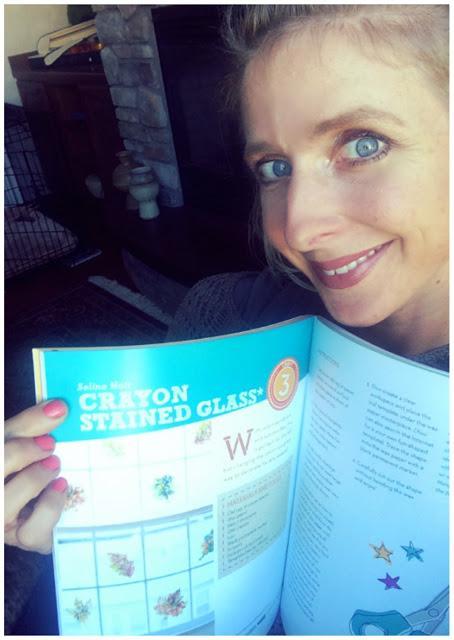 This project does require adult supervision BUT is there really any craft that you aren't at least AROUND for? ha!
You can always do this project on top of an old towel to take extra precaution with your surfaces.  Then lay a sheet of wax paper on top of your working area.
FIRST have fun shaving crayons.  You can use a pencil sharpener, a peeler or even a plastic knife just to collect the shavings.  Lighter colors work best on this project.
As you can see, this is in the GENERAL shape of a pumpkin :-)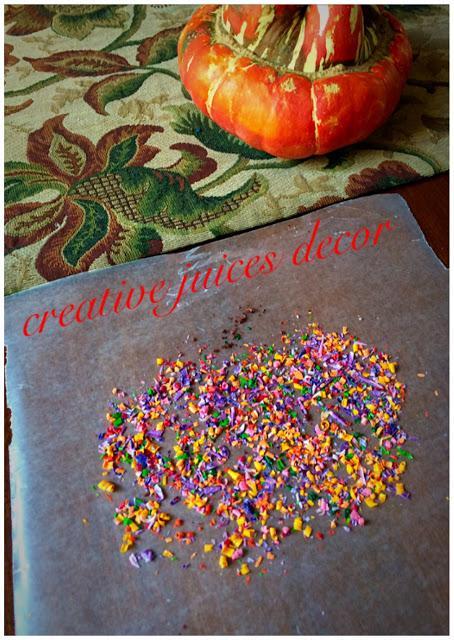 Next, lay another piece of wax paper on TOP of the shavings.  With an iron on the lowest setting possible, dab it across the top of the wax paper.  You will see the crayons begin to melt.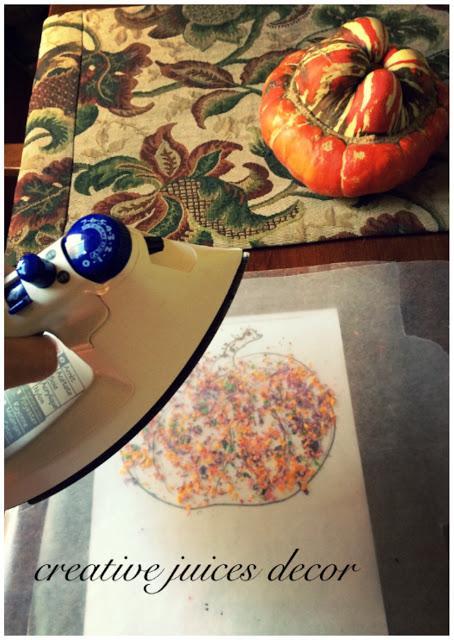 Make sure and hit the edges of the design with the iron too as that will "glue" the two pieces of wax paper together.  Below is the final melted and "glued" wax paper lifted up.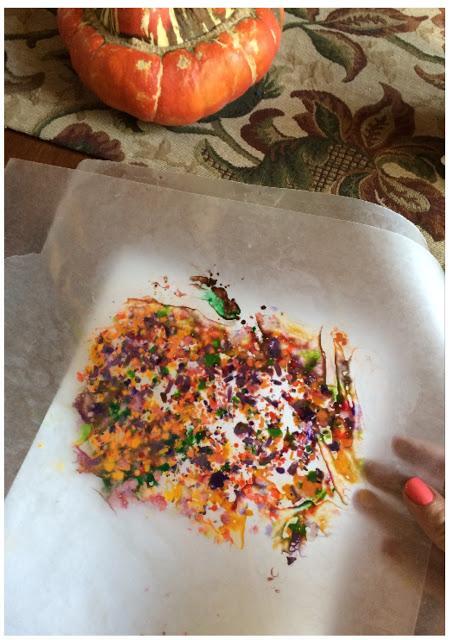 Next just cut out on the wax paper your pumpkin (or fall leaf) design! You can google "black and white line drawing" of any fall print you would like.  (ie pumpkin or leaf etc) Just slide that drawing under your wax paper and use a sharpie to outline it and then simply cut it out and put it up in your window!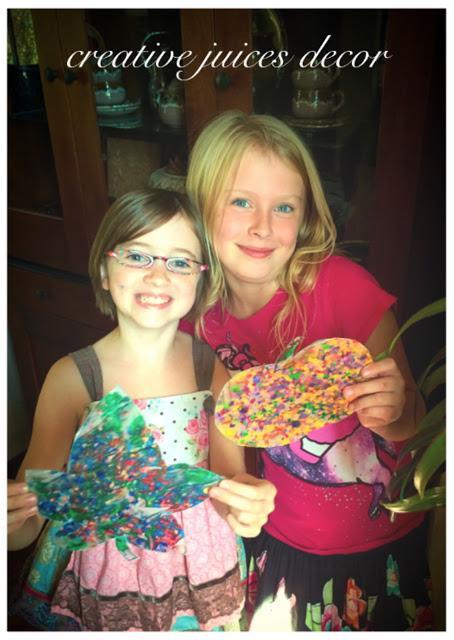 These girls had so much fun.
It's a perfect kid craft if you ask me!  ;-)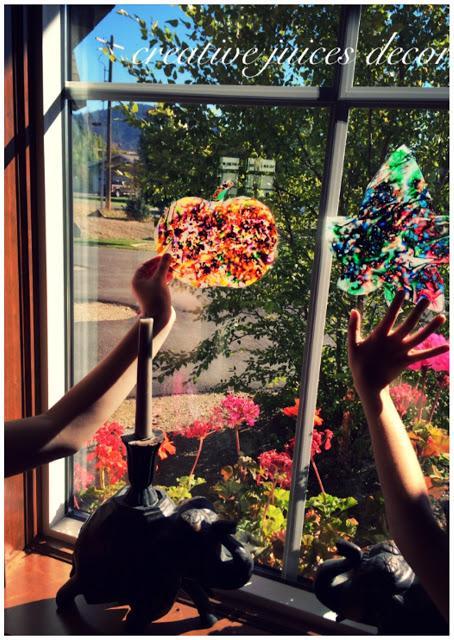 For anyone who is interested in buying the book it's called:
  Craft Camp: Over 40 Fun Projects for Kids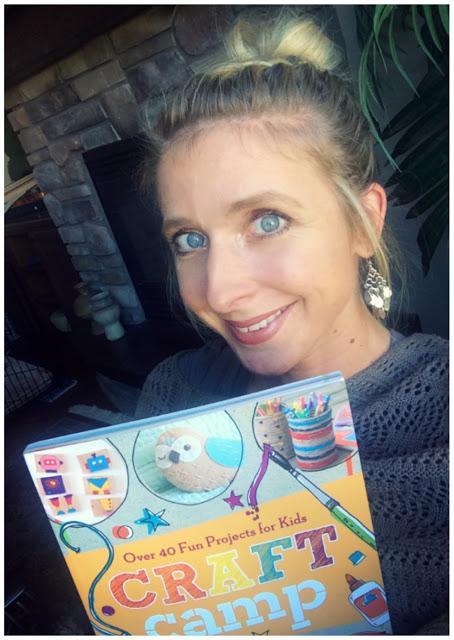 Hope you give this fun fall craft a try!  It's super easy and kids love it.  


You can also do

four leaf clovers for St Patrick's Day,

hearts for Valentine's Day

or holly leaves, christmas trees and snowflakes for Christmas!


affiliate link


Don't miss out on Selina's home decor tips and inspirations - Sign up to receive her once a week post :-)
Enter your email address:
Delivered by FeedBurner
If you enjoyed this post, you can click the blue SHARE TO FACEBOOK button below :-) I'd appreciate it! You can also head over to WWW.CREATIVEJUICESDECOR.COM and sit back, relax, grab your cup of coffee and check out my other DESIGNER SECRETS and FUN CRAFTS on my blog. (Thanks my friends!)