Happy Friday!
This post is for all my wonderful frugal baking moms (or dads) that dislikes spending lots of money on  birthday cakes from the store. :-)  This is an EASY, non fondant birthday cake idea.
 PRESENT and BOW cake!
My youngest daughter's birthday was yesterday. :-) 
She had a blast jumping for HOURS at a bounce house with her friends.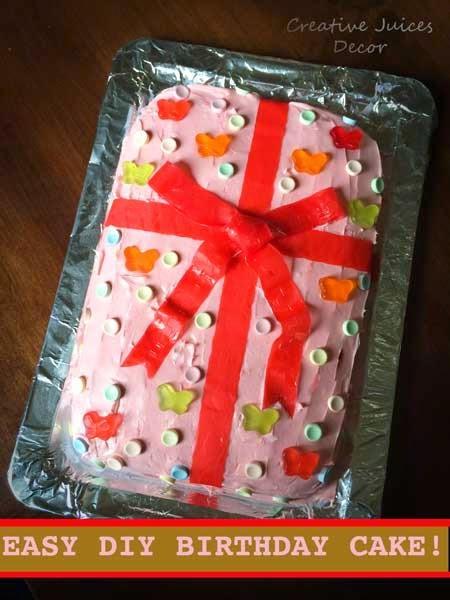 Last year, I was caught off guard by how fast her birthday came up that I didn't bake her a cake but spent nearly $40.00 on a dumb :-)  unicorn cake from the store.  I told myself I was NEVER going to buy a store bought cake again.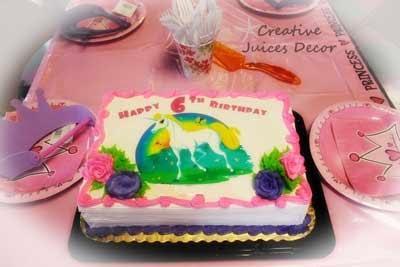 Last years expensive store bought cake. /-:
I am happy to say, that I like this cake a lot better AND it cost me under 10 bucks!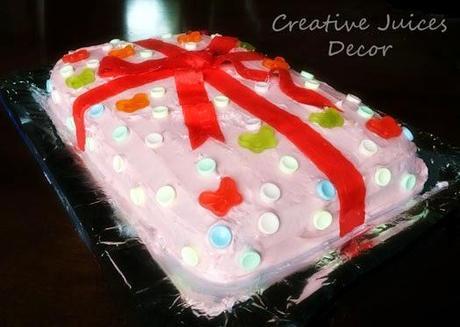 The funny thing is, I let my daughter look on Pinterest with me in attempt to find the perfect birthday cake idea.  When we came to this one, I said, "HEY, what do you think of this?!?"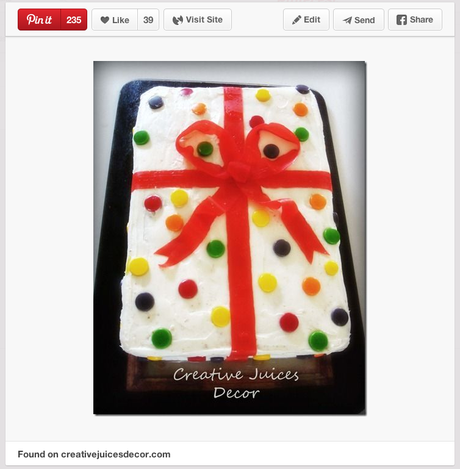 Yes, it's a cake I made for one of my other kids that came up on Pinterest :-) I'll admit, I did talk it up a bit and convinced her it outdid all the crazy hard fondant cakes that were also showing up!  I made a partial fondant cake for her FIRST birthday and that was the LAST time - hahahaha!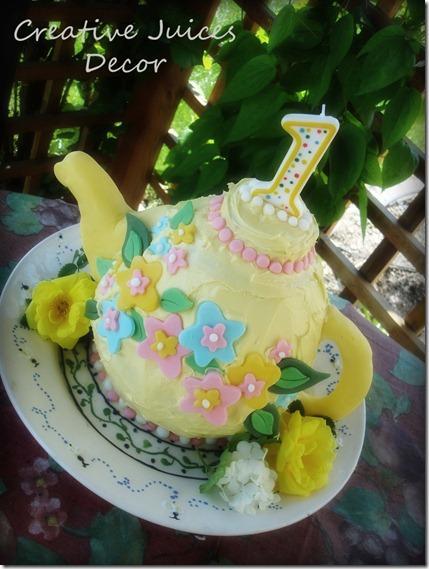 So my friends, 
1.) Bake your standard cake in a 9x 13 pan and after you frost it 
2.) add Fruit by the Foot fruit leather as the bow.  
3.) Pick whatever fun round candies you want as the polka dots.
I have used Spree candy, M&M's and Smarties.  I added a few gummy butterflies to make this girly girl daughter extra happy.
By the way, you can easily turn this into a

BOY CAKE

by using blue frosting and brown/orange M&M's.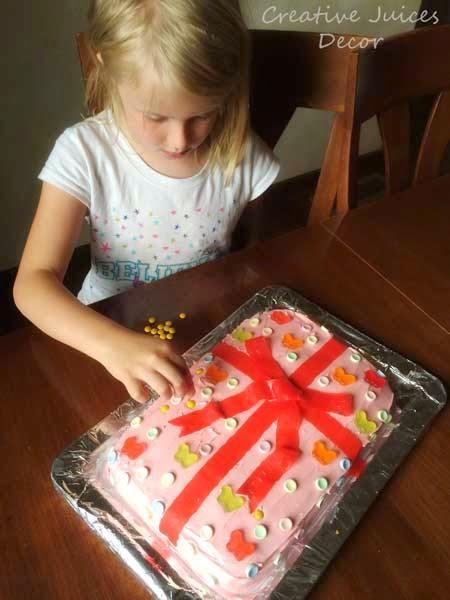 At the end I let her finish off the decorating with mini M&M's. :-)
She LOVED the cake, and I LOVED that it only took me a LITTLE bit of time and a LOT less money!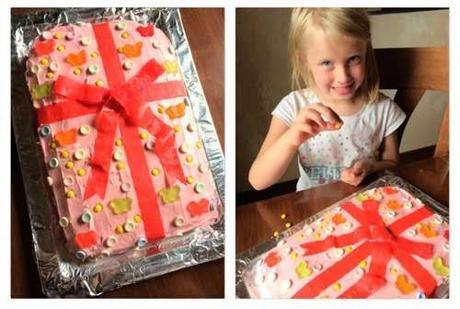 You can check out my other post on Easy Birthday and Cupcake ideas or my post on fun kid birthday games.


ENJOY my friends!! 


As always, I hope to stir your Creative Juices and if possible, do that frugally!