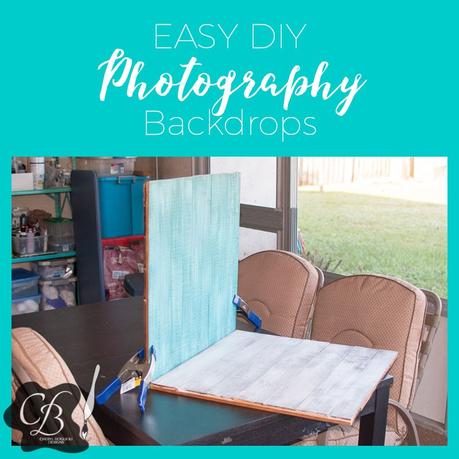 Do you struggle with taking photos of your products and/or creations? I used to put off taking pictures until the last-minute. It was such a set up to find a good place, make sure it was clean, worry whether the background was clutter free (and clean), and want something other than the sterile white all the time. Trust me, I'll still use my handle foam boards for clean white backgrounds, but I wanted something more custom for me. Hence, my quest to create Easy DIY Photography Backdrops that are quick to set up and easy to store!
I considered using some extra pieces of wood here at the house, but decided to take a trip to Lowe's Home Improvement store. I even talked hubby into going with me (that was easy)! We looked at more luan similar to the stuff we used to rebuild Glinda. We also looked at beadboard, plywood, and regular lumber.
Instead we found craft boards. These were pieces of wood cut thinner and smaller that can be used on different projects on a smaller scale. I ended up making two double-sided backgrounds. I painted one my signature turquoise-teal color, one white, and two were stained. I also created one side of each background with 3″ boards and the other with 4″ boards. To make each board 24×24″, I needed to add a filler piece on each side. PLEASE NOTE:** Lumber never comes in true measurements anymore. 4″ wide is actually a 3.5″ true measurement. 3″ is 2.5″ and 2″ is only 1.5″. So, don't be thrown by my math. (though I do hate math) I might add more combinations later, but for now, I can interchange the background and foreground pieces for different combinations and/or clip on foamboard for a white background.
Here is what you will need:

Easy DIY Photography Backdrops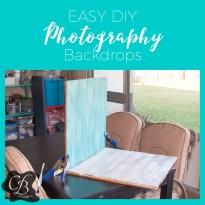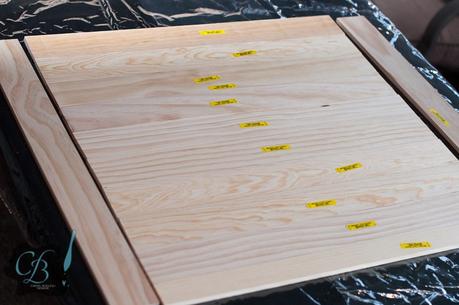 Lay out your panels to create a 24″ square. Leave a tiny space (teensy) so your panels will look like planks.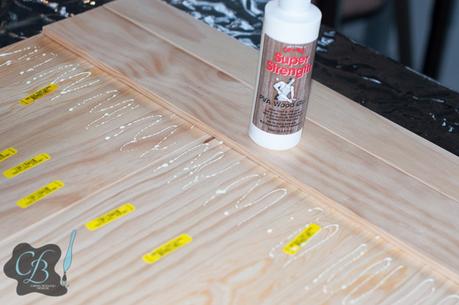 Apply a tiny amount of wood glue in sections to glue opposite panel pieces perpendicular to your original layout. Don't add too much glue or it will seep out and make a mess. The glue will also create a resist on your chosen finish. I used larger 4″ craft boards on one side and smaller 3″ craft boards on the other. And NO, I did not remove the stickers. I just made sure to make sure they were on the glue side. Why waste my time trying to peel them off when they will be covered?
I still hadn't unpacked my studio from the move yet, so I used a heavy box to compress the two sides together while drying. Once you create the first one, the second one is even easier.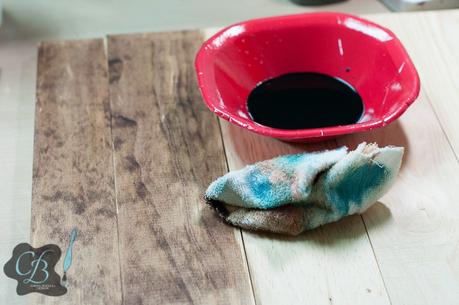 I stained all four sides of each of my panels. I also chose to leave one narrow plank side and one wider plank side with stain only. This will give me variations when setting up my backdrops. For my stain, I actually used my Tim Holtz Distress stains in Walnut mixed with Gathered Twigs. Note, since this is a Distress stain, you will need to use a fixative if adding layers of paint. Stain will bleed into your paints. I knew this going in, but chose to use supplies on hand and wanted a distressed look for my final pieces so I was OK with a little bleed through.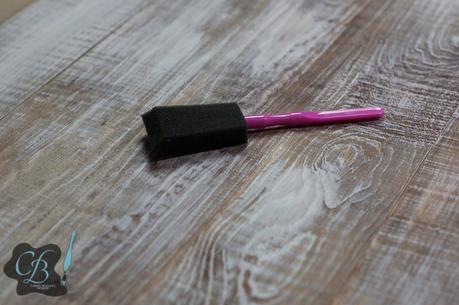 This is one layer of white paint dry brushed over a stained panel. I did not use the foam brush for application, only to take a quick photo to see if the white was enough. Nope, I wanted more white so I added a few more layers. I used a white satin latex paint I had left over from painting Glinda.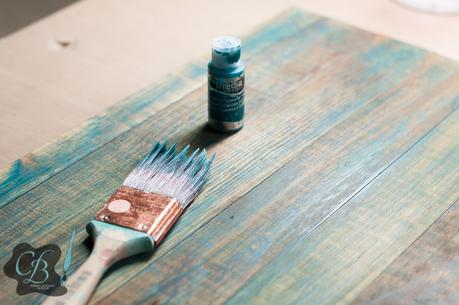 On the other panel, I selected a side to paint with same technique, but using turquoise as first layer and teal as second. I used DecoArt Fluid acrylic paint for this.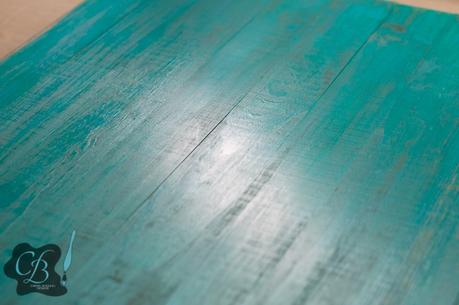 After many light layers, it was too glossy using the acrylic paint. The glossy surface was too reflective as you can see in the photo above. I could have sanded here, but I loved the colors.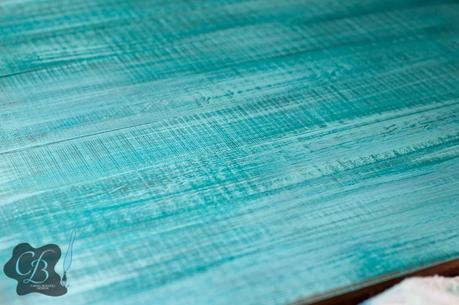 So, I pulled out more leftover paint from Glinda's restoration. It was a lighter turquoise teal but with a latex satin finish. TaDA!!!! Perfection! Isn't that yummy. By working in very light dry brush layers, you still pick up all the texture of the wood grain. I love it. It also dries quicker.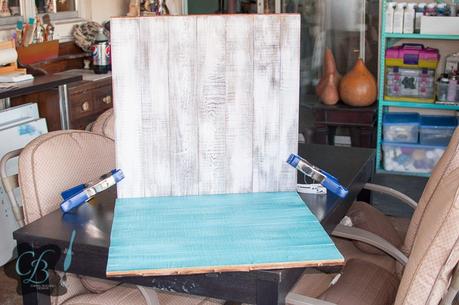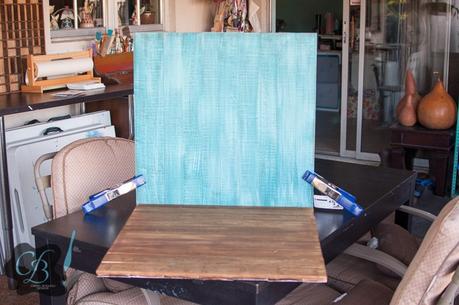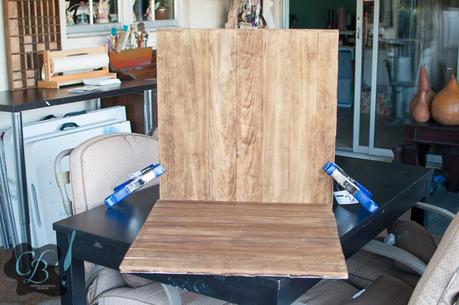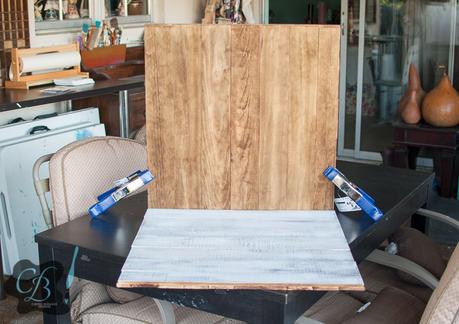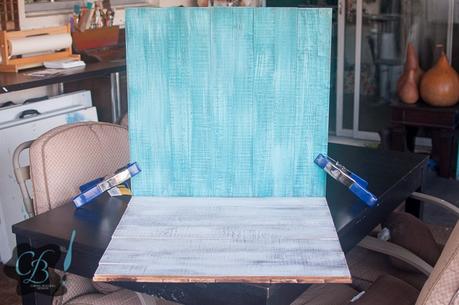 Look at the different backgrounds I can make. My whole little setup is easy and quick to put together out on the back porch where I get indirect light - even best early morning when I'm also at my best.
Does it make a difference? I think so. I needed to update new workshops and I think I got some great photos. PS. These are all classes I'll be teaching this year.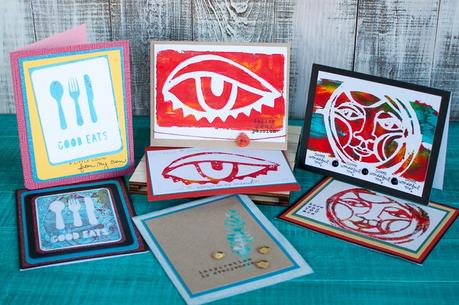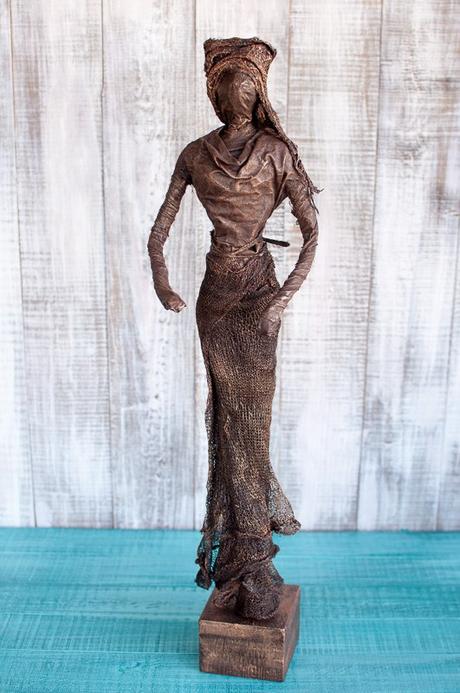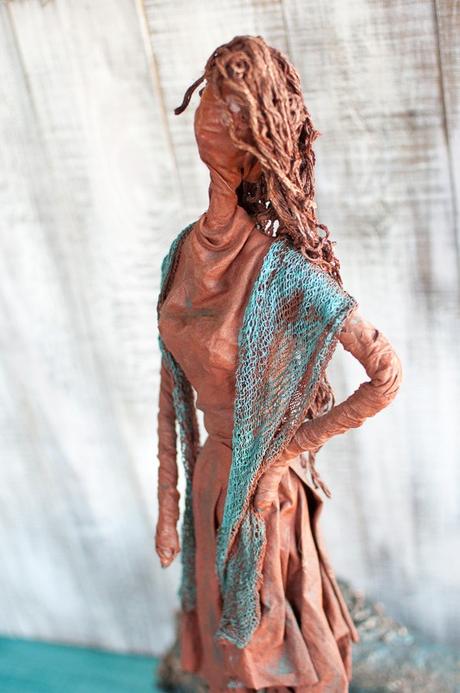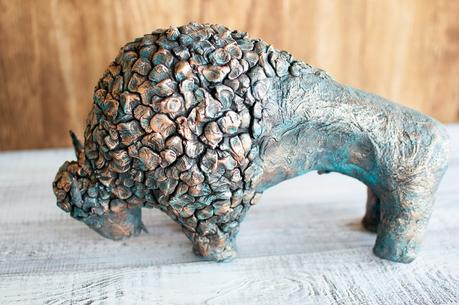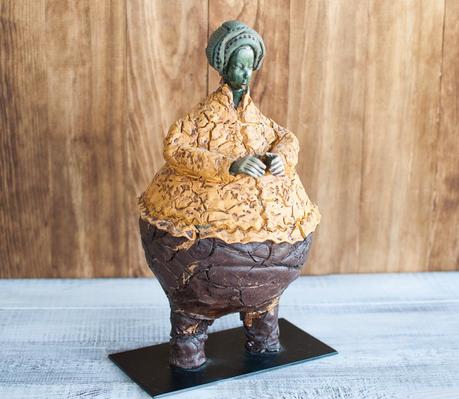 Bare minimum edits were required for these photos. I really only adjusted the exposure setting and cropped a little tighter. I'm so happy. Oh, and the best part, they fold up pretty flat for easy storage. Mine store under my craft desk in between the boxes of drawers on the floor. The slide in and fit perfectly and are out-of-the-way.
Now I won't dread setting up a place to take photos and I know I always have a beautiful backdrop ready to go. My colors will also go with almost any project I create. Granted, it will not yet work for my large canvases. I'm still working on a solution for that. I'll get back to you when I find that one. Do you have any great backdrop ideas? I'd love to hear about them. Feel free to link your backdrop ideas below or email me. I'd also like to hear about suggestions for photographing large paintings.
Live your Art Life!