Super quick easy dinner in 5mins. Some cream of tomato soup & a load of bread!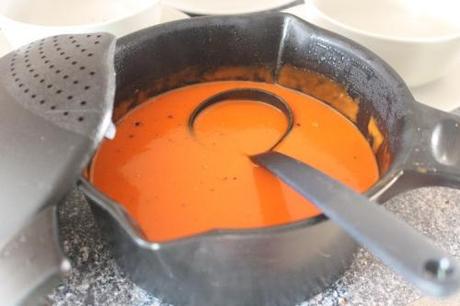 Heat up in a microwave safe bowl ( i used my pampered chef micro-cooker which is excellent!) some cream of tomato soup seasoned with black pepper.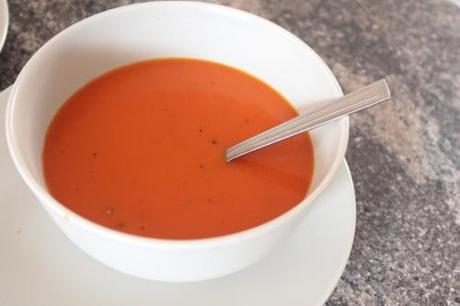 Serve the soup while piping hot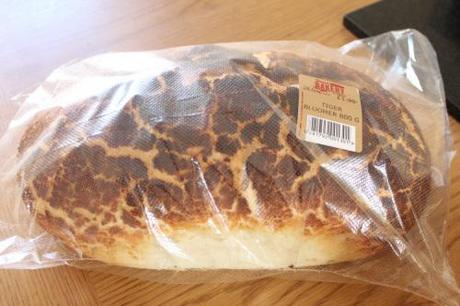 Grab a yummy crusty tiger loaf ( fresher the better!)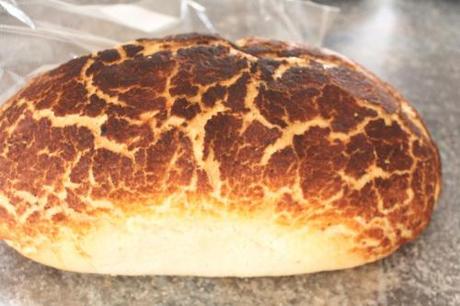 Interest Facts on Tiger Bread ( From WIKI)
The bread is generally made with sesame oil, which gives it a distinct aroma, and with a pattern baked into the top made by painting rice paste onto the surface prior to baking. The paste dries and cracks during the baking process. The rice paste crust also gives the bread a distinctive flavor. It has a crusty exterior, but is soft inside. Typically, tiger bread is made as a white bread bloomer loaf or bread roll, but the technique can be applied to any shape of bread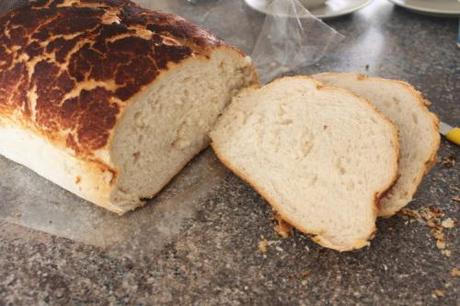 Slice up the loaf, you can butter the slices if preferred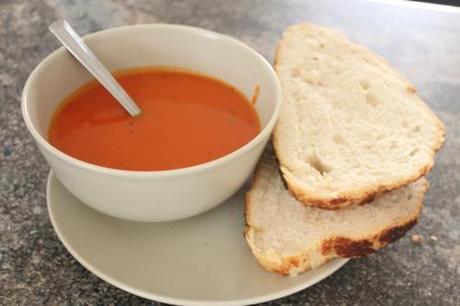 Serve the bread along side the soup and enjoy! Fast and easy dinner in a flash!