Have seen the angelic shot of this radiating cake at Bon Appetit? I thought I was hearing repetitive whispers in my ears saying "Bake me. Bake me..." as 
I was deeply lured by its beauty and many positive reviews.
I like this French yogurt cake but can't see any French in it. With the addition of lemon and Greek yogurt, I think it is more Greek to me!
Whether it is French or Greek, I like to call this a Beautiful cake and also a No-Brainer cake!
Beautiful and no-brainer!!! - LOL! Please do not get me wrong here as I wasn't implying any underlying meaning.
I said this simply because...
1) This cake is really super easy to bake! No brains are required!!! Just whisk and bake.
2) I need only a bowl, a whisk, a grater, a sieve and a baking pan to bake this cake. Nothing fanciful is required!!!
3) I'm 100% sure that this recipe is fail proof as I strongly believe that everyone can bake this cake!
4) I'm 100% sure that it will produce an excellent cake! This lightly crusted cake is simply delicious with its very moist texture and lemony taste.
5) It is made with good ingredients like yogurt and healthful oil and I'm 100% sure again that we can enjoy this cake with no worries!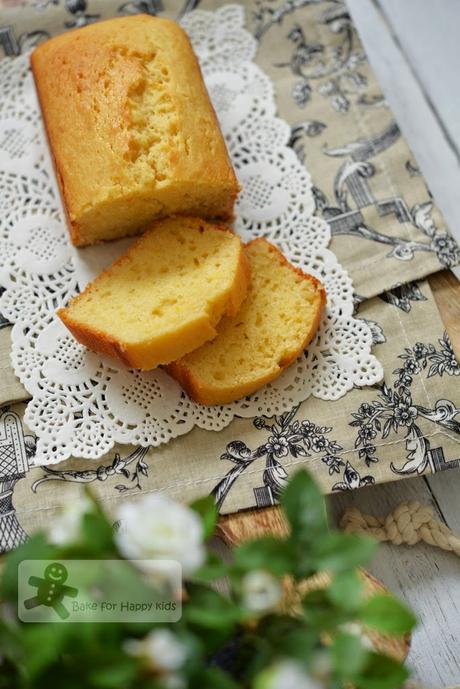 French yogurt cake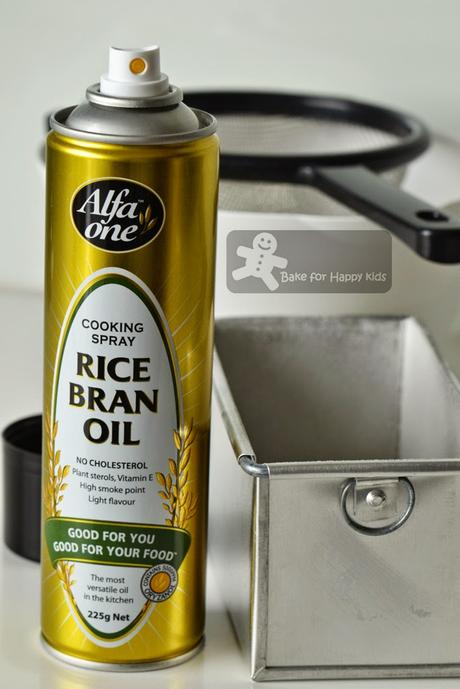 For a nice golden brown crust, I'm not lining the loaf pan with baking paper.
Instead, I coated the pan with vegetable oil spray (preferably Alfa One rice bran oil, dusted with flour and tapped out the excess.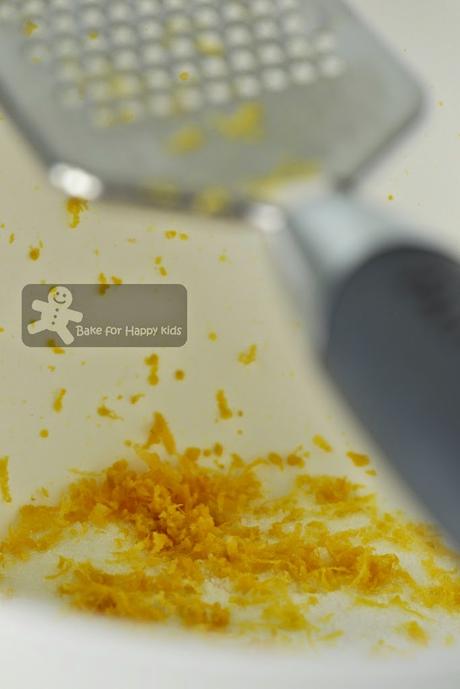 Combine lemon zest and sugar in a mixing bowl.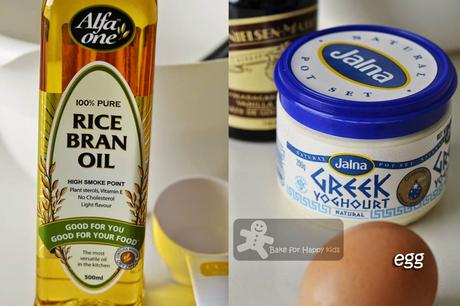 Then add these ingredients.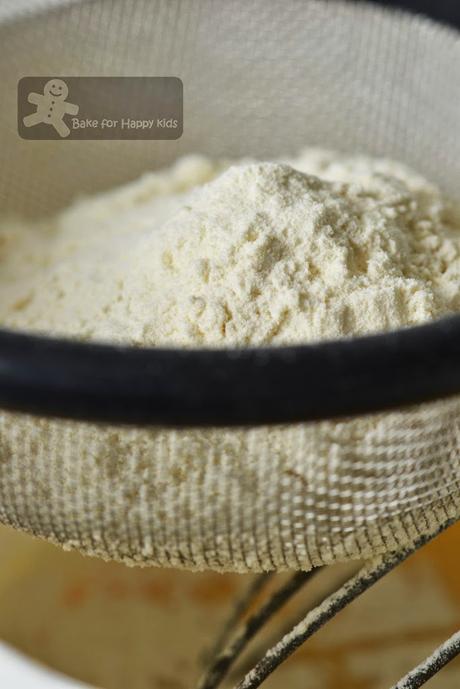 Sift in the dry ingredients.
Mix until just combined. Do not over mix!!!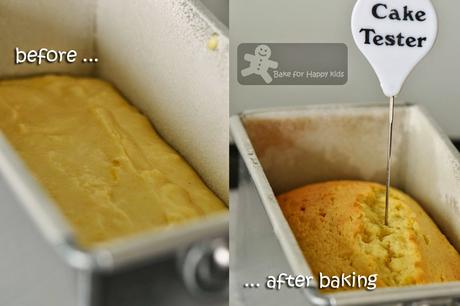 Baking the cake is like what Ina Garten always say "How easy is that?"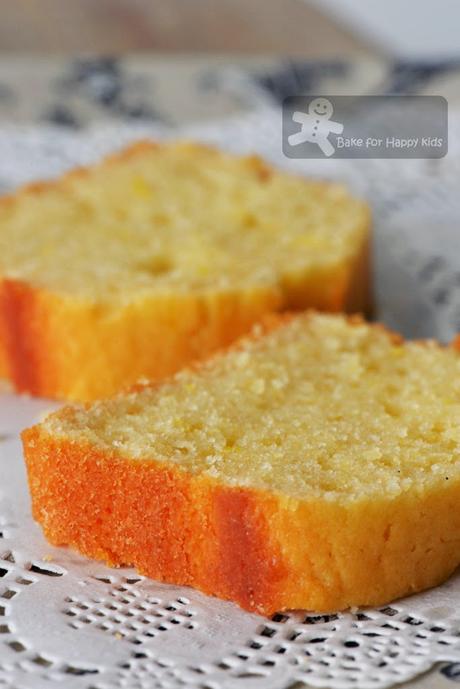 Sorry that I don't have an angelic shot of this cake...
... but I like to illustrate its beauty by showing its very moist cake texture.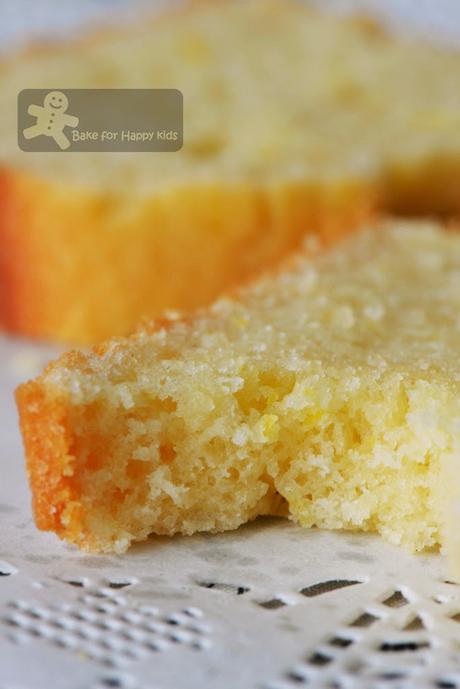 ... plus the zesty lemon zest that are embedded inside.
Here's the recipe from Bon Appetit and Epicurious
(with my slight modification and notes in blue)
Makes one 21 x 11 cm loaf or two 8 x 17 cm loaves
Nonstick vegetable oil spray
1 1/2 cups

(or 225g)

all-purpose flour, plus extra to dust the pans
2 tsp baking powder
3/4 tsp salt
1 cup

(or 200g)

sugar

- I used 80g for half of the recipe.
1 tbsp finely grated lemon zest
3/4 cup Greek yogurt

(with 10% fat)
1/2 cup vegetable oil,

preferably the healthful and neutral tasting kind like Alfa One rice bran oil
2 large eggs
1/2 tsp vanilla extract

- I used vanilla paste
Preheat oven to 350°F / 180°C or 160°C fan forced. Coat loaf pan/s with nonstick vegetable oil spray. Dust with flour; tap out excess.
Whisk all-purpose flour, baking powder and salt in a medium bowl.
Using your fingers or spatula, rub or mix sugar with finely grated lemon zest in a large bowl until sugar is moist.
Add Greek yogurt, vegetable oil, eggs and vanilla; whisk to blend. Fold in sifted dry ingredients just to blend. Do not over mix!
Pour batter into prepared pan; smooth top. Bake until top of cake is golden brown and a tester inserted into center comes out clean, 50-55 mins for the 21 x 11 cm loaf or 45 mins for the 8 x 17 cm loaves. Let cake cool in pan on a wire rack for 15 mins. Invert onto rack; let cool completely.
Can be made 3 days ahead. Store airtight at room temperature.
Happy Baking
This post is linked to the event, Little Thumbs up organised by Doreen from my little favorite DIY and me, Bake for Happy Kids, hosted by Cheryl from Baking Taitai at this post.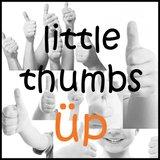 Our Little Thumbs Up event starts on the first day of the month until the last day of the month. Please join us! To join, simply cook or bake any recipe with the theme of the month which is YOGURT for May 2015 and link with us at this post anytime until 31st May 2015.
What after May 2015? 
Diana from 
The Domestic Goddess Wannabe
 will be the next hostess of June 2015 and her theme is CREAM!

Don't forget your thumbs up or display this badge! And make sure that: (1) Your post must be a current post preferably within this month. (2) Please mention Little Thumbs Up in your post and link back to Bake for Happy Kids, my little favorite DIY and Cheryl from Baking Taitai. For more details, please see this.
Don't forget to submit your details to win one set of this Tovolo pot lid lifters. Click this to see the use of these cute pot lid lifters. This giveaway is open to ALL international readers and the submission ends on 7 June 2015. Good Luck!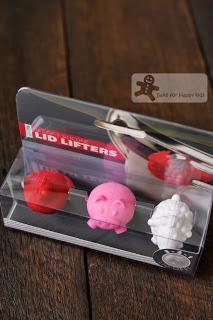 a Rafflecopter giveaway