I love how the Valentine's Day tulle wreath turned out - so I decided to make an Easter version!  Who wouldn't smile at the happy colors and adorable bunny bow?!


Materials Needed:


* Styrofoam Circle Wreath
* Spool of pink tulle
* Spool of turquoise tulle
* Spool of sparkle yellow tulle
* Wired Easter ribbon
* Glitter curl picks (I found them at Pat Catan's)
I made this wreath just like the Valentine's wreath - cutting the tulle into approximately 6" lengths and knotting around the styrofoam.
Time-wise this took me around an hour; I must be getting quicker!! : D
The tulle was a little more expensive (I bought it at Hobby Lobby this time and did not have a coupon); so overall this wreath project cost me about $15.00.  Still not too bad!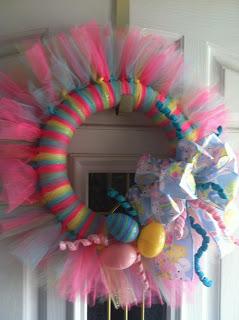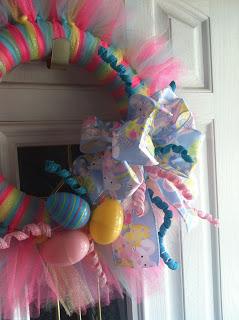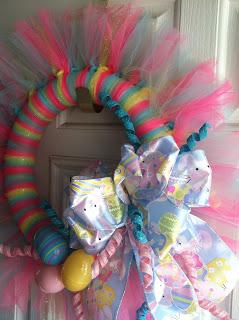 Happy Crafting!