Exams are over, and I have decided to spend my holidays in Switzerland.  A train ride of a few hours, which is itself breathtaking as the landscapes that unfold are beautiful, and I arrive in Geneva.  The french speaking side of Switzerland, also known as Suisse Romande, is considered a different world from the German side.  Geneva, a very lively city and one of my favorite destinations, is on the border with France and its main attraction is the lake Léman, and its fountain, the Jet d'eau.  The Easter weekend was pretty quiet in Geneva, as many people left for holidays.  In fact, I saw quite a number of people or cars carrying skis, which reveals one of the destinations.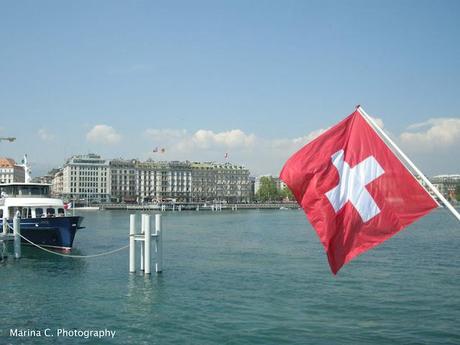 During this weekend, the weather was generally perfect, warm with a lot of sun and a little breeze from time to time.  Ideal for a walk on the side of the lake or to sit on one of the outdoor bars and have a drink.    Walking away from the central station towards the lake, we arrive at Paquis, on the lake side.  On a warm day during a holiday, a lot of people go there for a drink, a walk, a run, to lie down on the grass.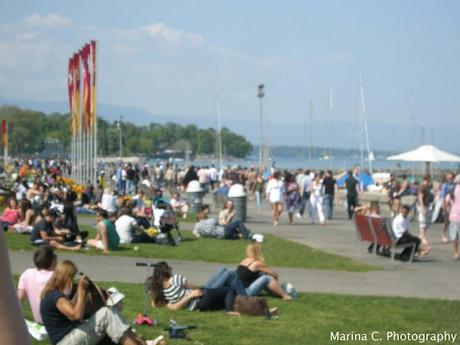 During the warm seasons in Geneva, the Bain des Paquis opens, which is a beach the allows people to swim in the lake.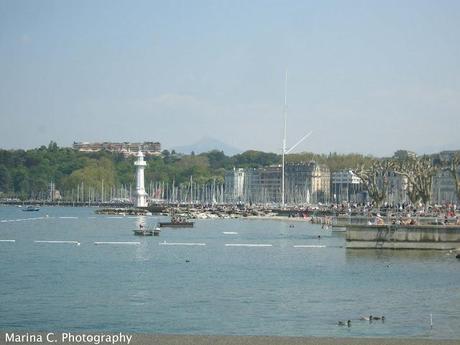 Bain des Paquis
After crossing the Mont Blanc bridge, which gives a view to the Jet d'eau, we arrive to the center of Geneva, and the Jardin Anglais on the left.  There, we can find a clock that is decorated with flowers.  The spring season is the best to visit it, as it is when they are blooming and they give an awesome smell.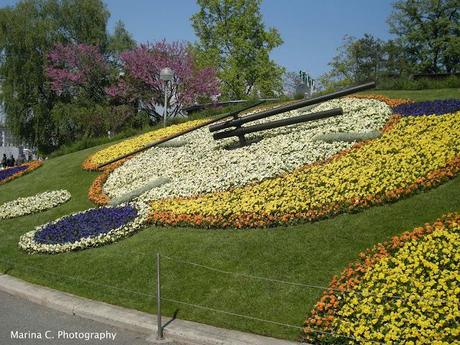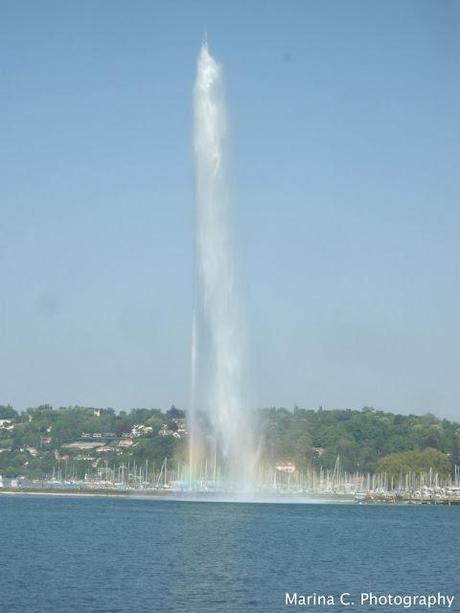 Jet d'eau
A walk on a day like this leads to the Parc des Bastions, where the University of Geneva is located, after a walk through the old town of Geneva.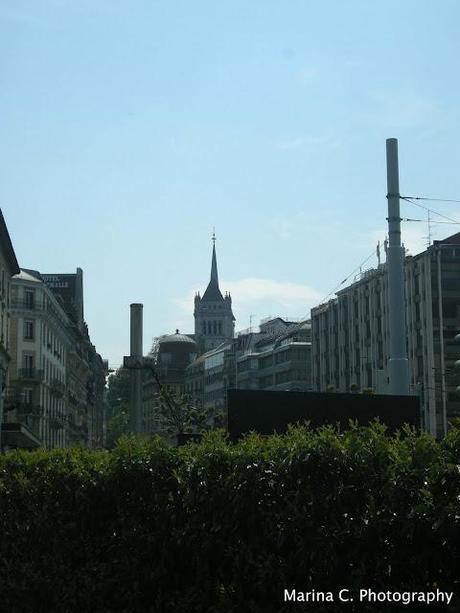 Geneva Center and the St. Pierre Cathedral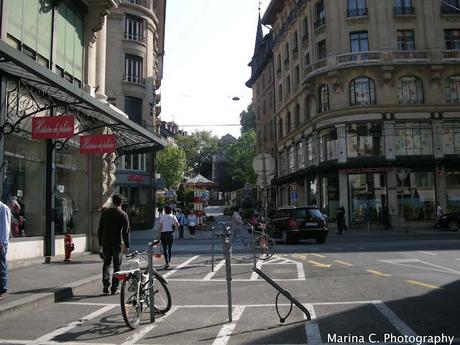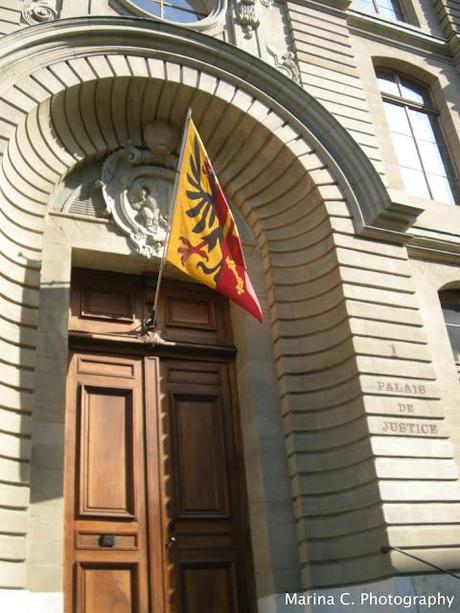 Old town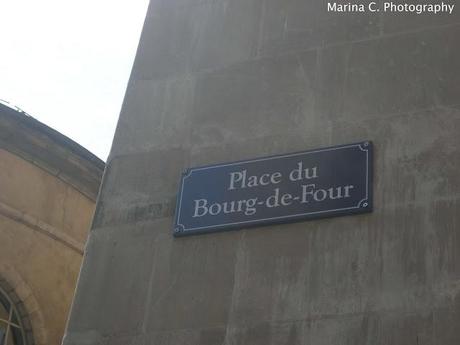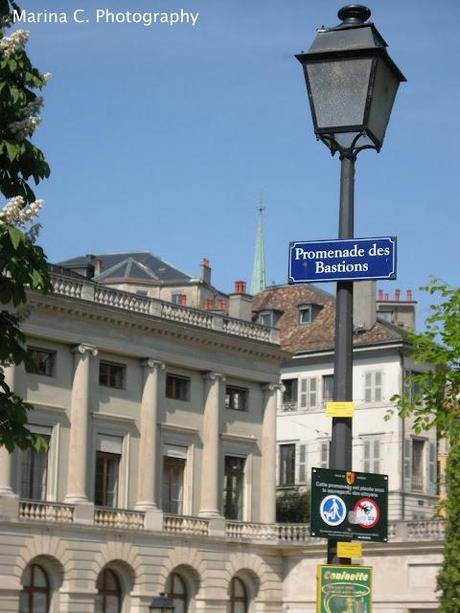 Parc des Bastions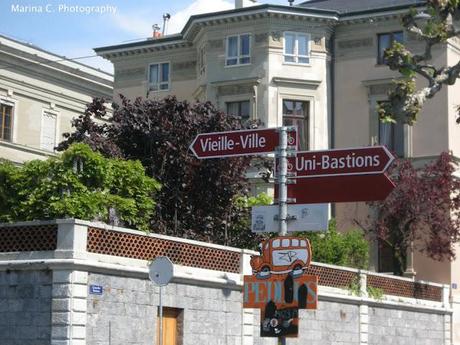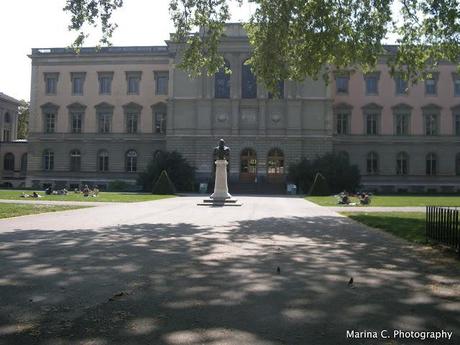 University of Geneva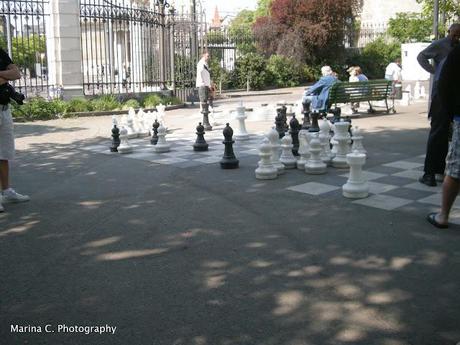 Chess games at the Parc des Bastions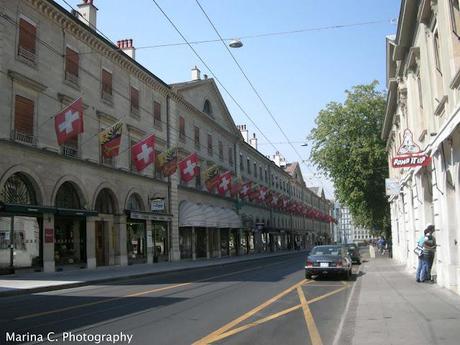 One of the afternoons was spent in Lausanne, on the way to Montreux.  Lausanne is a small city, built on the side of a hill, by the lake. There is a lot of night life since has a lot of students due to two main universities in Lausanne, as well as other universities and schools.  Montreux, a small town, also on the lake side, is very charming.  It is quiet yet pretty busy, and one of its main attractions is its casino.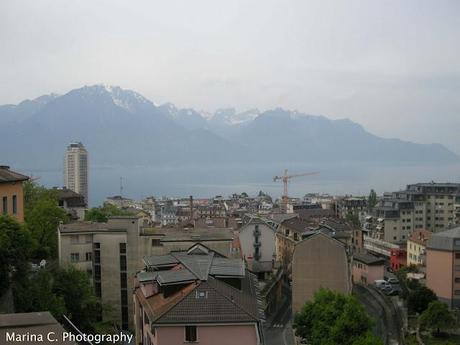 View of Montreux from the old town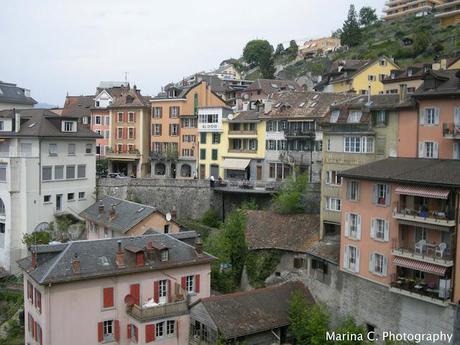 Old town of Montreux
Last but not least, it would not be Switzerland if there was no chocolate!!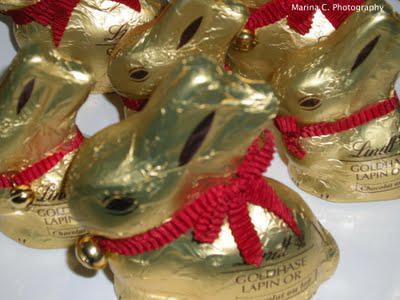 Happy Easter!