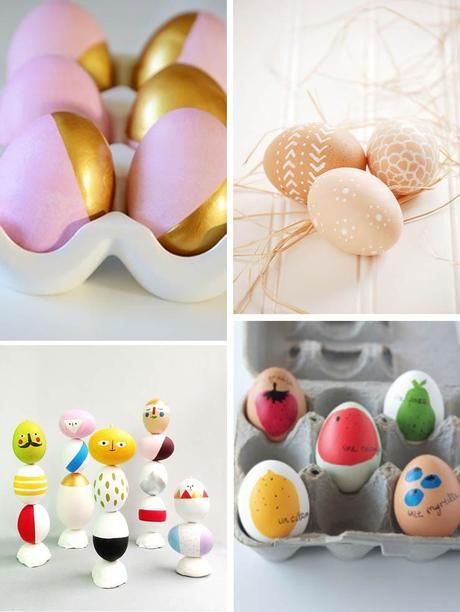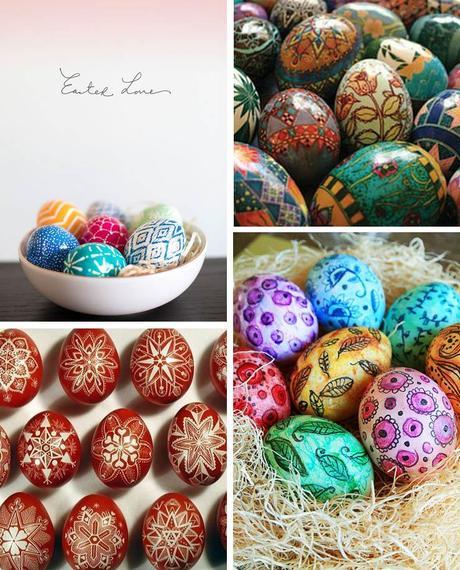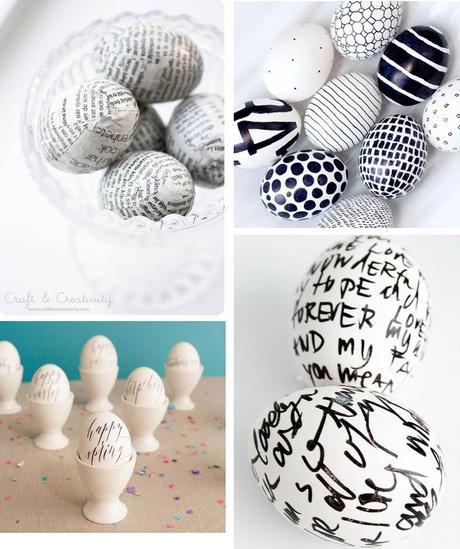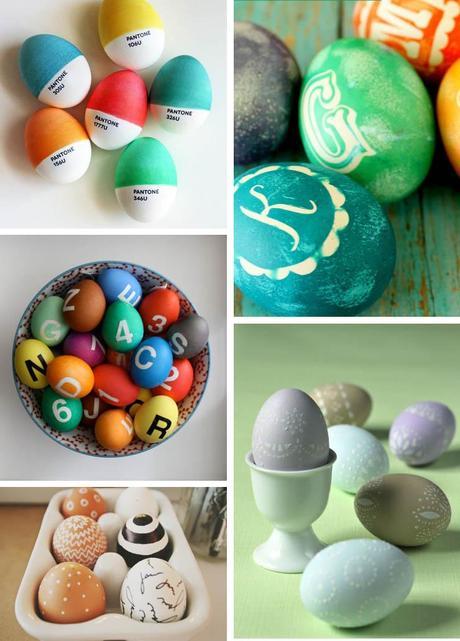 Those of my friends that are on Gregorian calendar are celebrating Easter this weekend. Ours is not for another month plus some, but it is not possible to not feel the spirit of the holiday in the air already. Our traditions are slightly different, but egg decoration is very much in my blood, literally. We usually make our eggs right before the Easter, and we try to maintain the spirit and tradition of pysanky, but I stumbled upon so many different beautiful eggs this year, we may try something new for ourselves too.
Pinterest is overflowing with ideas. Here are a few of my favorites:
white marker eggs 
golden dipped
eggs ( i think i'll try this one! in my version of it)  famous
pysanky
eggs ( a video how-to)
newspaper
eggs
black and white
eggs
golden marbled
eggs
pantone
eggs ( cute!)
nyc subway
eggs ( love!)
For pictured above eggs, more decoration ideas and Easter basket fun go
here
.
have a fabulous weekend and
HAPPY EASTER!