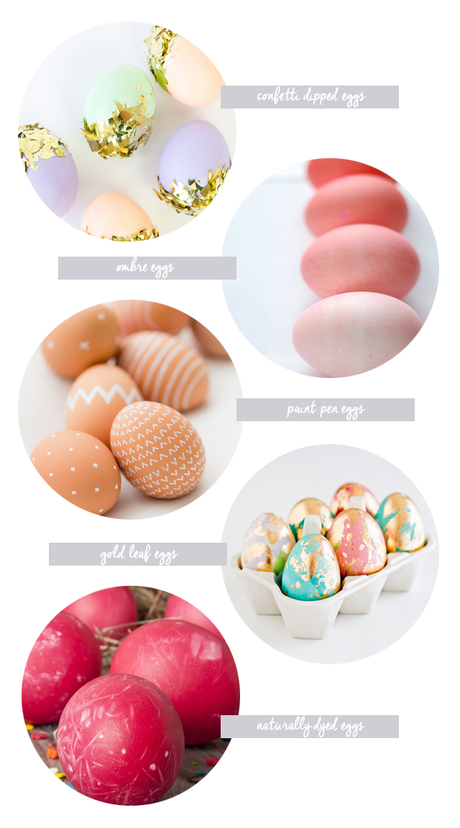 I know, another Easter egg decorating mood board. Tis' the season, folks. These are a few of my favorite I've rounded up from Pinterest and the web.
1. Confetti dipped eggs. Aren't these beautiful? And they are incredibly easy.
2. Ombre eggs. I love how pretty they look.
3. Paint pen eggs. Don't want to dye your eggs or only have brown on hand? This is a darling alternative.
4. Gold leaf eggs. Possibly the most gorgeous Easter eggs I've ever seen.
5. Naturally dyed eggs. A fun, non-toxic way to dye eggs using vegetables and spices. Yes, please!