It was almost bedtime when I was brushing my hair in front of the mirror and was getting ready to sleep. In the mirror, I saw that my son was lurking behind me.
"It's late now and you should be sleeping..." I said as I was turning towards him with a stern face.
"Mum, I just want to tell you that I really like the little chickie cookies." said my son as he quickly shuffled back into his bedroom.
He is so sweet... Me stern? With this compliment, not anymore... Ops!
Hope that you will like these Easter cookies as much as my son does.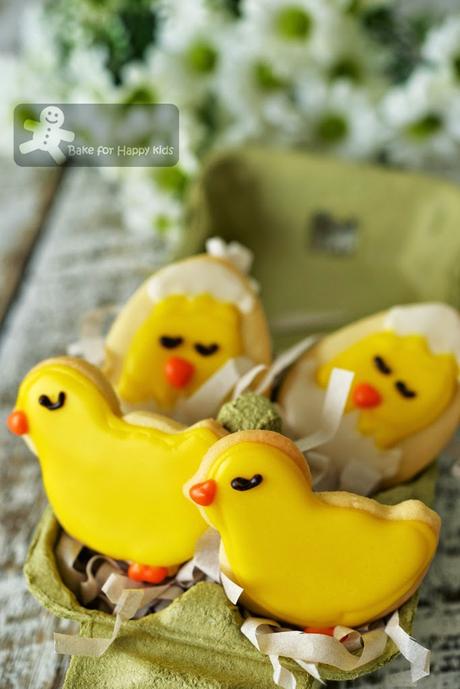 Vanilla cookies for Easter
To bake these cookies, I have used these two fabulous tools from Donaldson...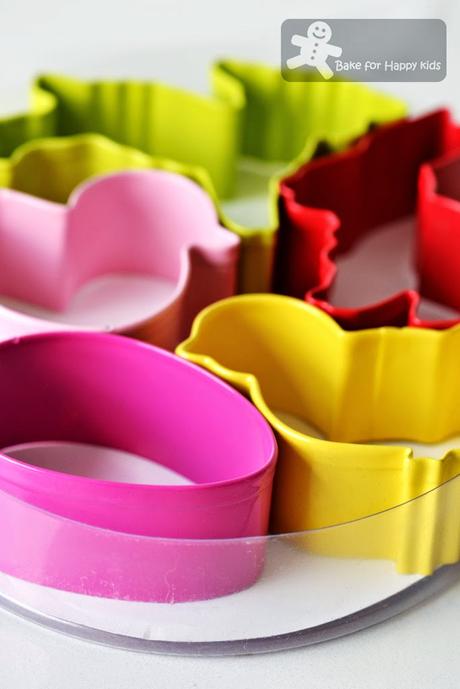 This d.line Easter cookies cutters set comes in 5 different designs: egg, chick, duck, rabbit and lamb.
They look really cute!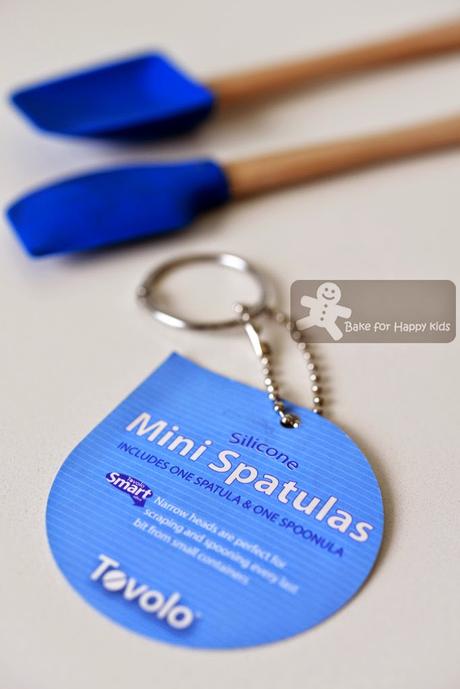 This Tovolo Mini spatulas set are great for small hands and also small containers!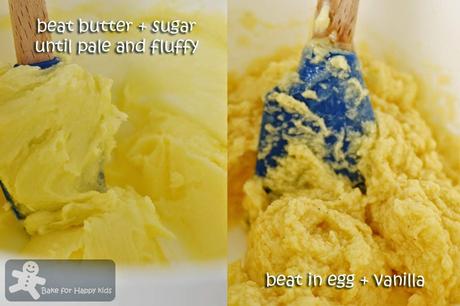 I'm using a classic cut-out cookies recipe by Nigella Lawson to bake these Easter cookies.
First, this is what I did.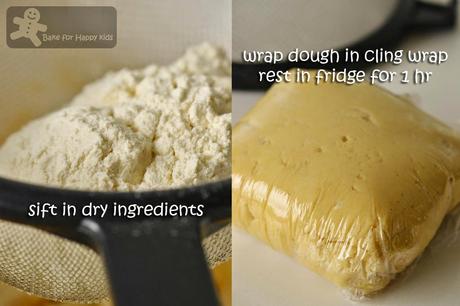 Then, I did this and waited for the dough to rest and chill... Cuppa time!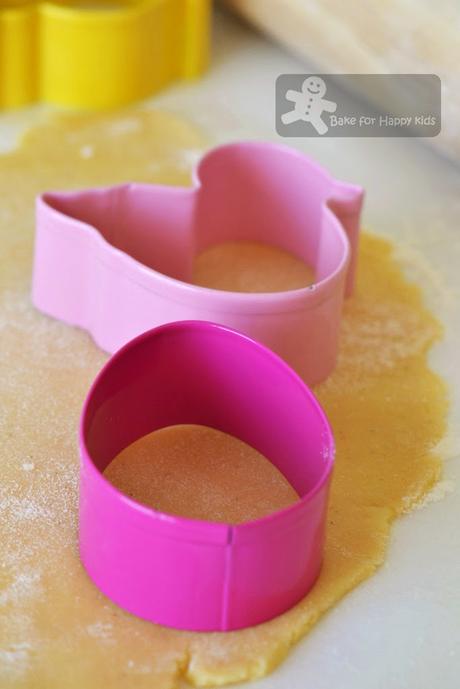 While the dough is still cold, roll it very quickly on floured surfaces and cut them into shapes...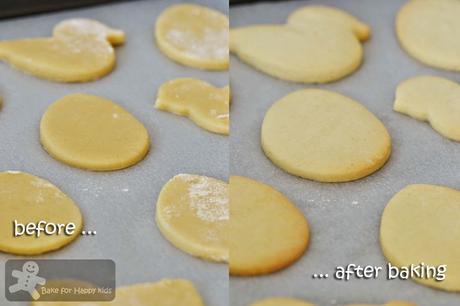 ... and bake them.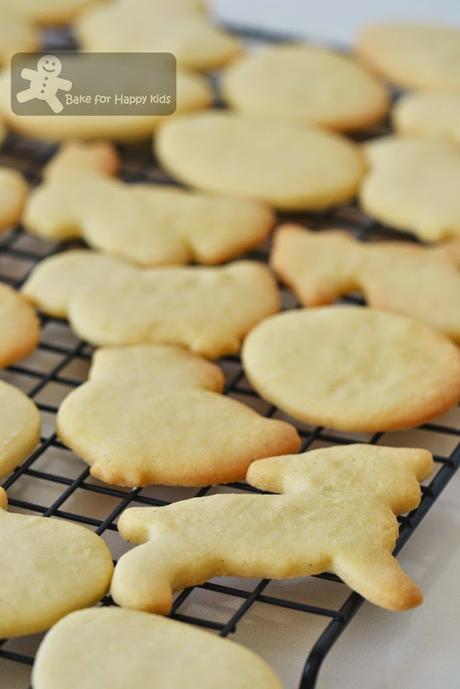 Cuppa time again! ... while waiting for these cookies to cool completely.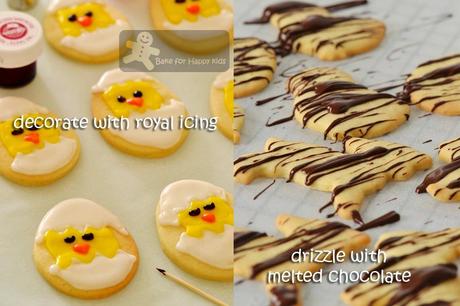 To finish, I have decorated the little chickie cookies with royal icing and also drizzled melted chocolate on the rest of the cookies.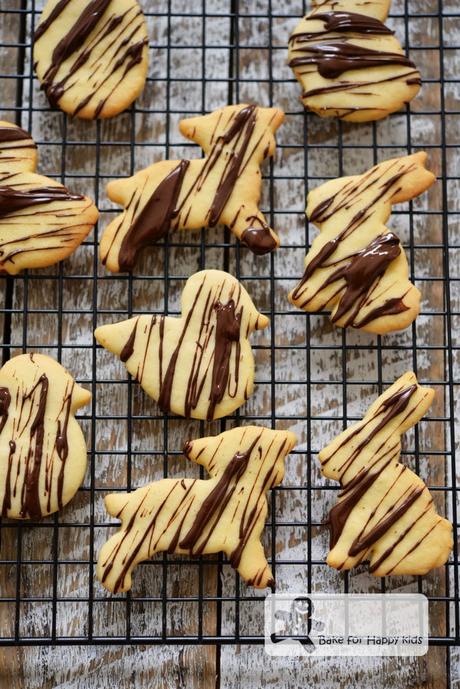 Easter and chocolate... Happy and Yum!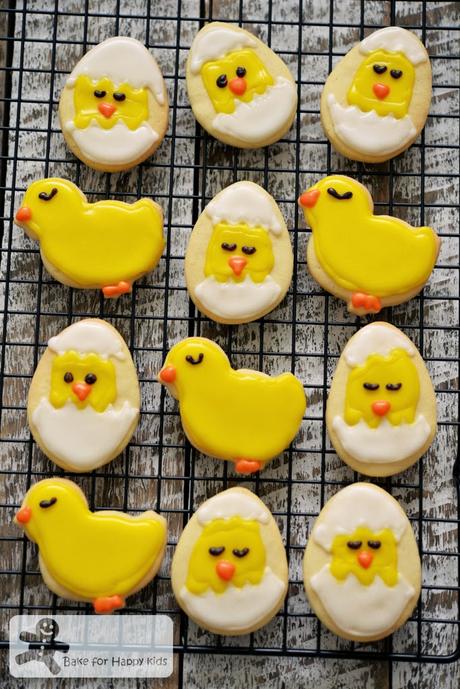 Mum, I just want to tell you that I really like these little chickie cookies
You are so sweet, son... so sweet like these little chickies :)
Have you started baking for Easter? No? You might want to try this recipe...
This is a classic cut-out cookies recipe that is mostly adapted from the book, How to be a Domestic Goddess or here or here or here


Makes about 40 medium cookies

(number vary depending on the size and shapes of the cookie cutters that you used)




100g unsalted butter, very softened at room temperature

100g caster sugar




1 large egg




1/2 tsp vanilla extract or 1/4 tsp vanilla paste




225g all purpose flour plus more for kneading and dusting




1/2 tsp baking powder




1/2 tsp salt




Preheat the oven to 180ºC/gas mark 4/350ºF/160ºC fan forced.

Using an electric mixer with a paddle attachment or a spatula, beat butter and sugar together until fluffy, then beat in the egg and vanilla.

In another bowl, combine the flour, baking powder and salt. Sift the dry ingredients into the butter mixture and mix gently to combine. Halve the dough, form into discs, wrap each half in clingfilm and rest in the fridge for at least 1 hr

To shape, use a lightly floured rolling pin to roll the dough on a floured surface. Sprinkle more flour as you roll the dough into a thickness of about ½ cm or ¼ inch. If the finished mixture is too sticky to be rolled, add more flour, but do it sparingly as too much will make the dough tough. Cut into shapes, and place the biscuits about 2 cm apart on the baking trays that are lined with baking paper.

Bake for 8-12 min or lightly golden around the edges. Please note that the baking time may vary depending on the sizes and shapes of your cookies. For instance, I have baked mine for 12 mins.

Transfer the cookies onto a wire rack for them to cool completely

Note: Using half amount of this recipe, I have baked 20 Easter cookies.

To decorate, you can either (1) drizzle melted chocolate on these cookies or (2) use royal icings to decorate them into little chicks.

To drizzle, you will need 100g dark or milk good quality chocolate to drizzle 40 cookies. Using a microwave with short pulse of microwaving or a double boiler, melt chocolate without using any direct heat. Using a spoon, scope spoonfuls of melted chocolate and just drizzle on the cookies randomly. Wait for the chocolate to set and serve.

To decorate the cookies into little chicks:

You need:

ready-to-use royal icing or make your own royal icing recipe at here or here if you prefer to make your icing with meringue powder


piping bags fitted with small and round piping tips (I used Wilton tip 2 and 4)




cocoa powder




colouring gels (yellow, orange)




toothpicks




Make royal icing into two kinds, the thick and thin icing. Set a portion of both thin and thick icing as white. Colour the thick icing to yellow and orange and also brown with the additional of cocoa powder. Colour the thin icing to yellow only. 

Fill piping bags with royal icing individually. Use the white and yellow thick icing (fitted with Wilton tip 2) to outline the cookies with shapes of the egg shells and the chicks. Allow the icing to dry slightly.

Use the white and yellow thin icing (fitted with Wilton 4) to fill inside the outline of the cookies and use a toothpick to spread the icing into the narrow edges. Allow the cookies to dry completely.

When all the icing is completely set, use the brown and orange thick icing (fitted with Wilton tip 2) to the eyes and beaks onto the chicks. Allow the fine details to dry completely.

Happy Baking