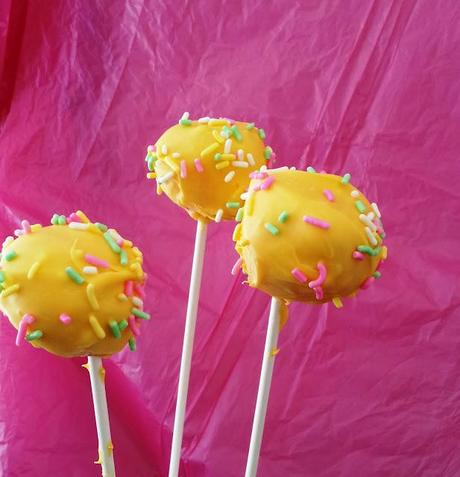 What do you do with left over cupcakes and icing??? Make cake pops with your kids!
J
A Little messy, but fun!!!
Its Spring Break so no homework, YAY! It's a break for me as well, as far as homework goes. I can come home after work and relax a bit before jumping into dinner. Normally, Monday through Thursday it's pretty much a routine that I don't like to mess up.
Well to mess up routine a bit, I crumbed up the cupcakes, mixed them with some pink icing to made cake pops. It was just something fun, and different from the normal weekday routine
J
. No new recipes just pictures of my girl's lovely cake pops; they actually did well if you ask me
J
!
I recommend visiting the amazingly talented
Bakerella
YouTube step by step video and her website for tips and tricks on Cake Pops.