WordPress, being one of the best CMS on the web now, it is being used extensively by many users. Many of us use WordPress on more than one website and monitoring them sometimes might get tricky.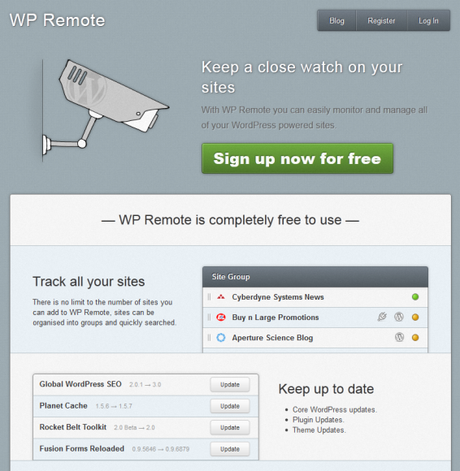 With WP Remote you can easily monitor and manage all your WordPress powered websites under on Control Panel. The web App is completely free and setting it up is extremely easy, just install the asked plugin, configure the plugin and you are done.
There is no limit of the number of sites you can add and you can organize the sites easily in groups if you want.
WPRemote
via CodeVisually