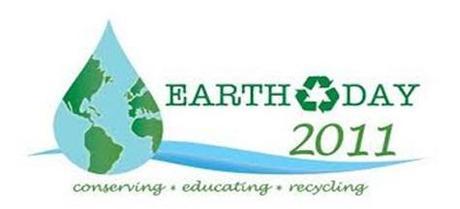 Whether you've made the commitment to save the planet and completely reduce your carbon footprint or simply select more eco-friendly materials and furnishings, it's easier than ever to implement green and sustainable products into your home renovation and design projects.
Making this transformation and creating a more healthful and energy efficient home doesn't have to happen all at once. It can be as simple as replacing your old appliances with the Energy Star Line or using low or zero VOC paints on your next decorating project.
Here is a very small list of some great resources for you to research before you get started on a kitchen or bath remodel.  Educate yourself on all the available materials out there, as they will provide you with a greener home and a much healthier lifestyle.
COUNTER SURFACES:
A beautiful slab material with the look of natural soapstone or limestone from Squak Mountain Stone – is a composite of materials – made from recycled paper, glass, coal fly-ash and cement.  This environmentally friendly slab is an ideal material choice for countertops and tabletops in both contemporary and traditional homes.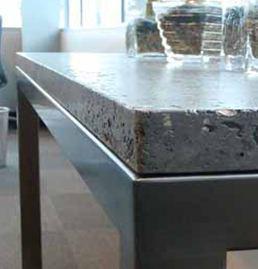 Squak Mountain Stone
Wood is a fabulous material for butcher-block counter tops and flooring. When these woods are locally grown, sustainable or FSC certified, they will rate quite highly.
Concrete countertops are popular in contemporary settings, and don't off-gas.  They are considered greenest when locally fabricated and mixed with cement alternatives and recycled aggregates.
Quartz surfaces like CaesarStone, is available in a plethora of gorgeous finishes and colors – is easily maintained, and has an endless life cycle.  They also manufacture a stunning recycled quartz collection.
FLOORING:
Reclaimed and Recycled Hardwoods are the ideal choice for beautiful flooring, walls, beams and mantles.  Mountain Lumber rescues its materials from long standing buildings that are scheduled for demolition and transforms the wood materials into many other incarnations.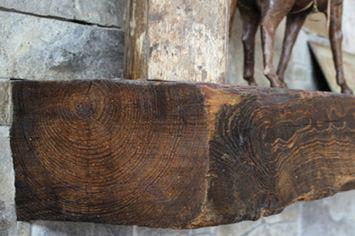 Mountain Lumber Reclaimed Mantle
Marmoleum or Linoleum tile is constructed of Linseed oil, jute, limestone and other components that collectively provide for an incredibly strong and durable product.
Cork is not only sustainable and renewable (like bamboo), but is extremely soft and comfortable under foot.
Recycled Leather Floor Tiles from EcoDomo (made from recycled leather, natural rubber and Acacia Tree Bar) develop a rich patina over time and prove to be an extremely resilient floor surface.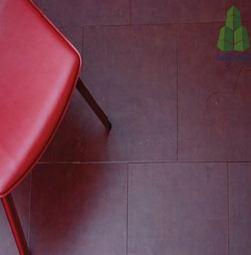 EcoDomo Recycled Leather Tiles
CABINETRY:
Cabinetry can easily be refaced or repainted with low voc or zero voc paints – which are the greener alternative. If your older cabinets no longer fit into your renovation plans then consider re-using them somewhere else or donate them to your local Habitat For Humanity Re-Store.
FSC and sustainable woods that is formaldehyde free – and finished with a low voc sealant – is a green alternative to recycling your old cabinets.  An interesting alternative to wood is a veneered wheat board composite.  The straw fibers are combined with a formaldehyde free resin and then painted with low or zero voc paint.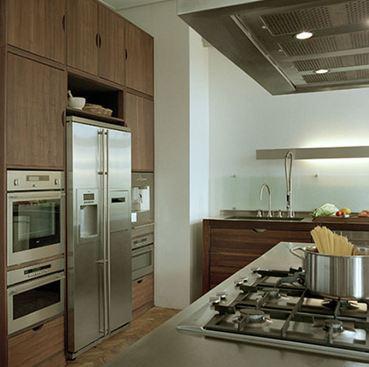 FSC Certified Cabinetry w/ Natural Oil Finish
Building, designing and decorating green is really an exercise in sensibility.
So if you are thinking about renovating, remodeling or retrofitting, which simple "green" materials will you incorporate into your project?
Stay Inspired!