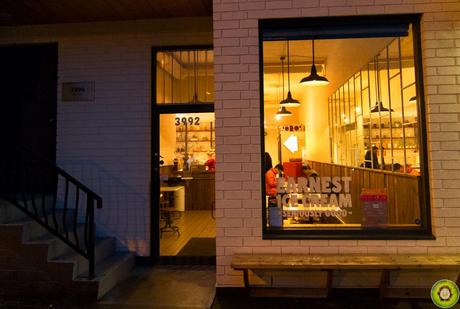 ABOUT TIME. Finally, I made my way to Earnest Ice Cream! Well not really… I mostly stumbled on it because I was dining at a restaurant nearby. I passed by its signature phrase, "Seriously Good," and did a double-take like greased lightning. I had to have their ice cream.
Not only was it my first time visiting their standalone ice cream shop, but it was also my first time having their ice cream ever. GASP. How did I manage to withhold myself in spite of everyone raving about Earnest?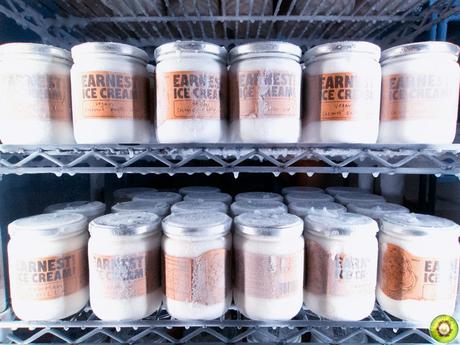 Well, many people said that it was quite expensive, as their jars are $11 a pop. They're not very big as well.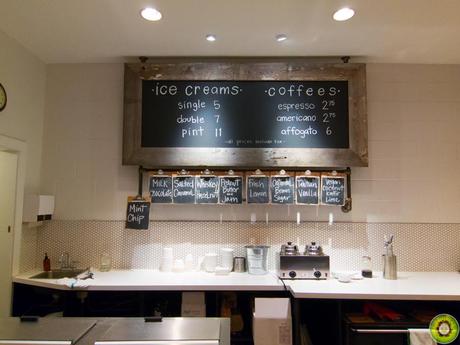 However, I found their single scoop waffle cone for $5 (tax included) to be very reasonable…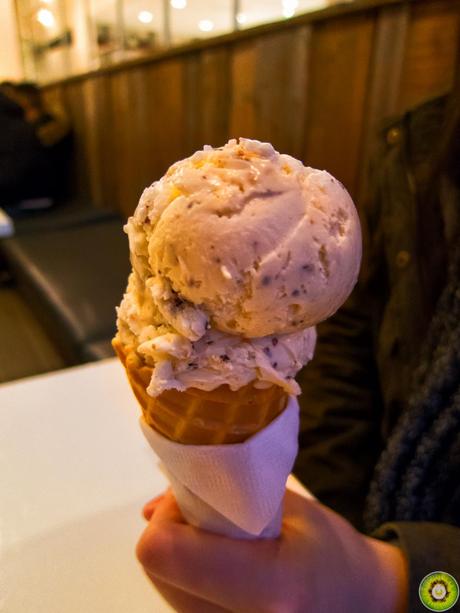 … especially since their single scoop was more like a double! After some sampling, hippoCHAN and I decided to share the Hazelnut Whiskey. Wow, we could really taste and identify the two star ingredients; it started off with high notes of hazelnut, then the Whiskey-ness slowly arose from creamy and indulgent ice cream.
There were also a lot of nuts. Yummy nuts.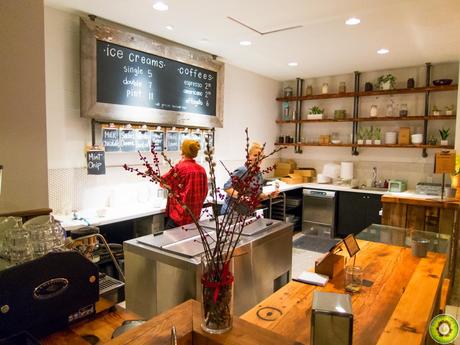 I was really glad that Earnest didn't let my hopes crash and burn, unlike many other hyped-up places. Since I live not too far from here, I can see myself returning to try out the other flavours.
Final Bytes
Very spacious for an ice cream shop
Closed Mon, Tues, and Wed
Free street parking
Foodobyte's Rating