On every pitching stat sheet you'll find a column for RUNS and EARNED RUNS.  Usually they are two different numbers.  Sometimes very different numbers.  When people look at these stats, most just ignore both categories and put all their emphasis on a pitcher's ERA (Earned run average).  That's what you see every time stats are placed on the TV screen.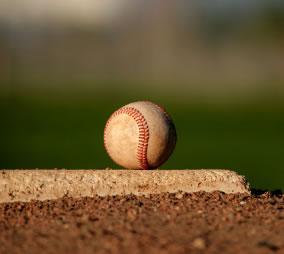 But there is value in looking at the difference between runs and earned runs.  At times, it can even provide an insight into the character, heart, and/or competitiveness of the pitcher.  Here's an example of what I mean.  Pitcher #1 pitches 9 innings and gives up 2 earned runs.  He pitches out of two jams after three errors are made behind him.  He gives up 4 runs total and his ERA is 2.00.  Pitcher #2 also pitches 9 innings, gives up 1 earned run, and has three errors made behind him as well.  The difference is that Pitcher #2 handles those errors very poorly and proceeds to lose his command and composure which leads to a total of 6 runs total given up. Pitcher #2's ERA is a 1.00.  Obviously, Pitcher #1 showed better poise and was able to not allow the mistakes made by others knock him off his game and distract him from what his team needed him to do.  Pitcher #2 did not show that same poise.  If someone only looked at the ERA of both picthers, the full story would not be known.  This is one of the reasons why scouts do not get too caught up on the stats of players they see.  They know very well that there is much more to the numbers that most people focus on.
A large gap between runs and earned runs could mean a number of things.  It could mean the pitcher's defense behind him just stinks.  As mentioned above, it could be an indication of how a pitcher handles adversity.  In the case of relief pitchers, it could be a case of a pitcher only focusing when 
his
ERA is on the line.  For example, if a relief pitcher enters a game with the bases loaded and two outs, he may not care too much about the runners scoring until the runners 
he
 allowed to get on base start to be in a position to score.  If the runners who were on base when he came into the game score, they are credited to the previous pitcher.  A pitcher who is guided by his own stats may "miraculously" bear down when the runners that might score start to impact 
his
 ERA.
Most of the time an ERA does give a pretty good indication of how well a pitcher is doing.  However, there are exceptions to this.  If you are responsible for honestly evaluating talent, it's worth the effort to dig a little deeper into those ERA numbers.