I realize that breast cancer awareness month is not until October, but I came across this website when I was looking for
breast cancer
awareness shirts.  Background:  My great aunt had a masectomy for both breasts because she had cancer.  My mother found a lump a couple years ago.  I know that I need to get checked but I haven't.  I have not spoken with my mother for six years but my brother told me that she found a lump but had not gone to the doctor.  I really hope that she is okay.  Anyway, with all of this breast cancer history in my family I thought I would buy a t-shirt and kind of ease my way into donating or SOMETHING....
This breast cancer tshirt website has some really cute shirts!  They even have some really good ones for men and they come up to a size 3X.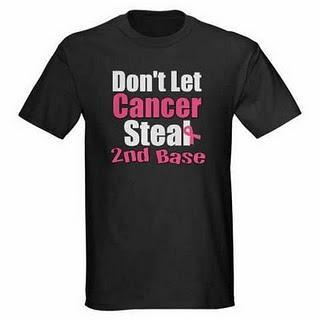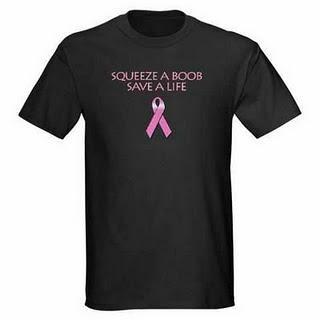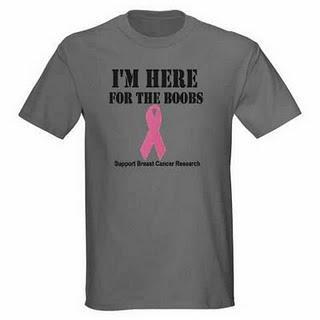 Hence my latest online find!  Check them out!