It's that time of year again…where E! Online begins their TV's Top Couples Tournament! As you may recall…due to our tireless voting efforts, we voted Eric & Sookie up to the Final 4 last year!
We hope we can do it again this year too – especially because Eric & Sookie were featured as a couple in Season 4 of True Blood!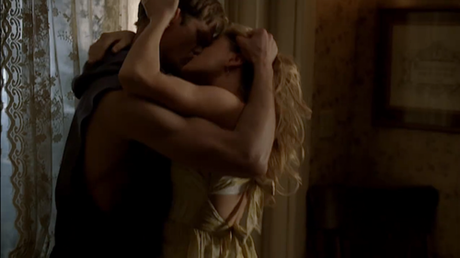 Game 1.5
Eric-Sookie (Alexander Skarsgård & Anna Paquin), True Blood
Damon-Elena (Ian Somerhalder & Nina Dobrev), The Vampire Diaries
Voting closes at 5 p.m. on Fri., Jan. 27.
They will announce the big winner on Valentie's Day, and (Shhhhh!) there will be a wild card round via Twitter, so make sure you are following @kristindsantos for more info!
You know what to do…vote, refresh, repeat!
Cast your vote for Eric & Sookie here: TV's Top Couples Tournament
It wouldn't hurt if you would please pass this on to everyone you know either!
Let the games begin!
PS: Bill and Sookie are listed in this poll as well. Please vote against them! They are featured in the poll below.
Game 3.7
Bill-Sookie (Stephen Moyer & Anna Paquin), True Blood
Cary-Kalinda (Archie Panjabi & Matt Czuchry), The Good Wife
Now, I don't know about you…but I've had it with B/S! Let's make sure they don't move on to the next round!
Thanks Eric & Sookie Lovers!
Advertisement