The store will not work correctly in the case when cookies are disabled.
JavaScript seems to be disabled in your browser. For the best experience on our site, be sure to turn on Javascript in your browser.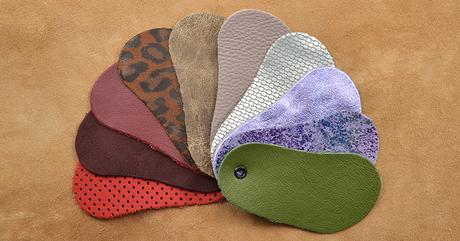 Offering you the option to pick your own shoes colors is important to us. Not only is it fun, but when we are making your DYO shoes, we feel more of a connection to you. Being able to see someone's different sense of style makes us appreciate different perspectives, and then we become more creative ourselves.
Every year, we source new colors of leather and add them as options to our customizable shoe styles. It's that time of year, and we're excited to now offer you the following 10 new color options! Softstar leather is carefully and responsibly sourced from eco-and-employee conscious tanneries in Europe and the Americas using safe food-grade color dyes free from plastics or toxic chemicals.
Please note that not all colors are available on every style. Explore our customizable styles to see where you can find each of these colors!
Responsibly Sourced Leather in 10 New Colors
AGED
Driftwood

SHINY
Lilac

Amethyst
Ballerine Trim

Minnow
Ballerine Trim

Some of the styles where you can DYO shoes
Design your own unique pair of shoes today!
HTM Elf Benjamin has been a graphic and web designer for 15+ years and came to Softstar in 2021. He made the switch to zero-drop shoes in 2016 after years of arch pain, and hasn't had foot issues since. He has an art degree from Portland State University and enjoys wearing minimal footwear while hiking, rafting and gardening.
Learn more about the Elves, our company and the shoes we make for healthy feet!