Back in high school I had a pair of pepto-bismal pink cords from Bebe. Just
writing
that sentence is embarrassing.
The thing is, at the time, I genuinely loved them. Yes, they were super low riders with a bit of a flare but it was 2001, people! Britney was still my fashion icon! I wore them with a black sweater and ponytail and God knows what shoes and I adored them!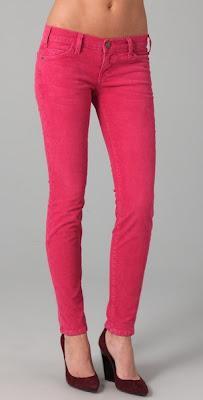 (The offending pair were similar to this style from Current/Elliot except with flared bottoms. Yeah, I know.)
I also remember wearing them only once because I was teased
mercilessly
for their bright color. I got home from school and tearfully relegated them to the back of my closet never to be seen again! Since then I've mostly stuck to dark washed denim and black pants.
But lately oh how those colored denims are calling out to me. The other night I went to National Jean Company's grand opening of their new store on Newbury St., and, rather than the usual dark skinnies catching my eye, it was the rainbow of jeans lining the wall that sucked me in! I wasn't quite ready to commit on Thursday night but now I can't stop thinking about brightening things up!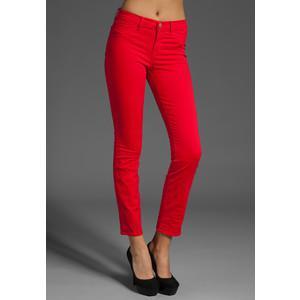 J Brand Twill Skinny Jean Bright Red
I don't wear much red. It used to seem like such a scary color but now red denim seems almost like a neutral. I love
J Brand's bright red twill skinny jeans ($176)
because J Brand is the master of the skinny cut. They always fit, look and feel great. For a more affordable option there is always
Forever 21
(if you can fit into their jeans which I never seem to be able to...) which have a great red option with their Super Stretch Colored Skinnies with Ankle Zips ($21.44)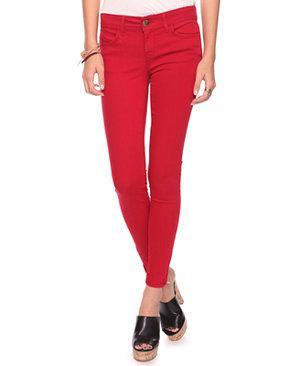 Forever 21 Divine Rights of Denim The Super Stretch Colored Skinnies with Ankle Zips
I'm also going crazy for green everything and definitely plan on scooping up these AG The Farrah crop jeans in kelly green ($159) for spring.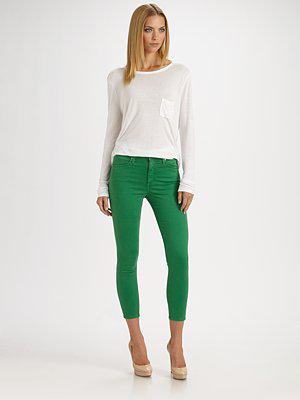 I'll be wearing them with this striped dolman tee from Loft that I've been living in all winter ($39.99)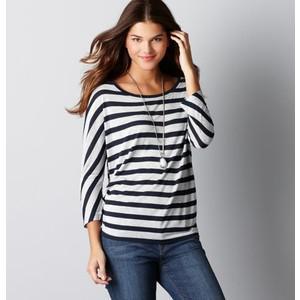 I love all of LOFT's basics because they are so comfortable and go with everything! On cool days I'll pair it with my uber cute Urban Renewal lace inset denim jacket from Urban Outfitters($69).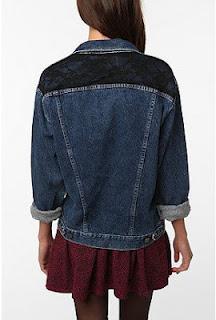 So, have you dared to jump into colored denim yet? How are you wearing it?