We are lucky enough to have an eco demonstration house right next to Platt Fields Park on Wilmslow Road. The structure is open for public viewings every Friday and Saturday which means it will be open on Saturday 25th May. The sensible amongst us will mooch on over on their way to the Envirolution Festival.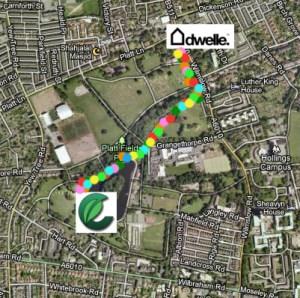 You can find the house and its designer, Ric, at the Wilmslow Road and Platt Lane corner of the park. Then simply follow the map opposite to find your way over to Envirolution.
Dwelle – A range of carefully designed micro-buildings that are highly sustainable, fast to erect and extremely adaptable.