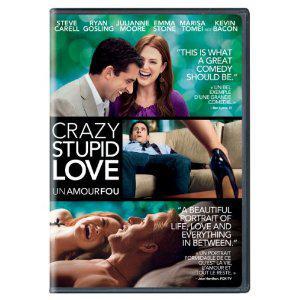 "

That is such a cliche.

"

 So says Steve Carell

'

s character as a rain storm suddenly pours down after his lowest moment in Crazy Stupid Love.
If you

'

ve only seen the trailer (with that overly swelling Muse soundtrack), you might be tempted to say the same about the romantic dramedy, which documents in a semi-Love, Actually style, the various types and stages of L-O-V-E. And indeed, there are plenty of expected and not-totally-fresh feel good moments throughout the film. However, like a solid long-term relationship, there are just enough surprises to keep you not only interested but genuinely excited. Some are crazy (Josh Groban

—

yes, that Josh Groban

—

playing a lawyer!?). Some are stupid (Marisa Tomei jumping Steve Carell

'

s bones with crazy eyed aplomb). But most of it is just, to quote Eliza Doolittle, loverly. Really, really, really loverly.
Read the rest of Emily's review.