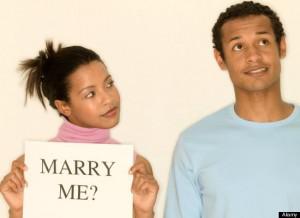 Only once every four years does February get an extra day. Leap Year brings with it the 29th day and some very special luck. According to legend, this auspicious day is the only one where women are allowed to propose to men - a tradition that is still seen today in Amsterdam!
The practice of women proposing marriage to men was first mentioned in the 1200s in Britain. Then, there was a law made to soften the blow of a rejected proposal - men who turned down a maiden had to pay her with money, a kiss, Â and sometimes the price of a silk dress.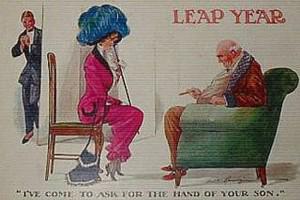 Today, there are no laws against rejection, but there may not be reason to, at least not in Amsterdam. As media headlines declare the day for single dames to nab a husband, the Dutch are one step ahead. According to the country's statistics bureau, 29 February 2012 will be
a day of record weddings
. Over 250 couples are set to tie the knot. That's twice as many on any average February day!
Nowadays, it isn't so unusual for women to take charge of their future - even if it is their romantic destiny. And contrary to the uproar a woman's proposal stirred in the early centuries, men aren't so put off by it these days. Apparently, 36 percent of men are open to the idea of a proposal getting snatched from under their knee by their lady.
But men with a marrying-minded maiden should beware - most women still expect their future hubby to shell out for the engagement ring!