This year I am seeking for a healthier version of snowskin mooncakes for my family.  
As I prefer the texture to be like Goodwood Hotel's, I will experiment making Durian Snowskin Mooncake to see whether I can achieve that.
I attended a class many years ago and the chef told me that in order for my bakes to last longer, I need to cook down the durian puree.
Thus for this recipe, the fillings looks not yellowish is because I used cooked durian puree.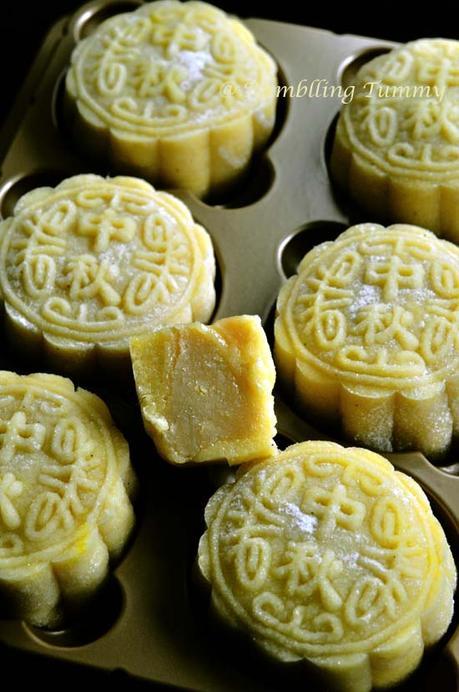 Giveaway
There are many occasions that I bought the same book without realizing until I reached home.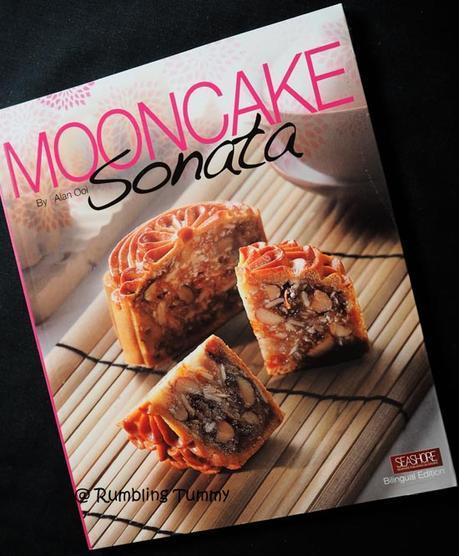 Since I have an extra copy of this book and thus I would love to give this away (only applicable to Singapore).
If you are interested, just leave me a comment and your email address.  Entry should be submitted not later than 31 August 2016.  Still enough time for you to try out the recipe from the book.
If I have more than one request, then I will go by balloting.
Snowskin adapted : Sugar and Everything Nice
What you need:
75g kao fen
100g icing sugar
60g milk
60g warm water
20g olive oil
Method:
Mix everything together and knead to form a smooth dough.
Cover and let it rest for 10 mins.
Divide dough into 8 portion.  
For the fillings:
What you need:
200g durian puree
2 tbsp sugar (adjust to your liking)
15g custard powder
15g Hoon Kueh powder
100g milk 
20g butter
Method:
Mix custard powder, hoon kueh powder with milk until the powders dissolved.
Mix into the durian puree and sugar.
In a pot, add durian puree mixture and butter.  Stir until the mixture has thicken on low med heat.  Be careful not to burnt it.  Keep stirring.
Remove from heat and let it cool before chilling.
Shape chilled durian paste into ball.
Cheers
If you have enjoyed this post by
Rumbling Tummy
, be sure to follow this Rumbling Tummy on
Facebook
, Instagram, Pinterest, Twitter and
Google+
.