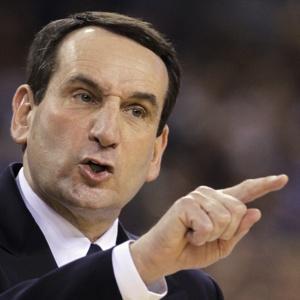 AP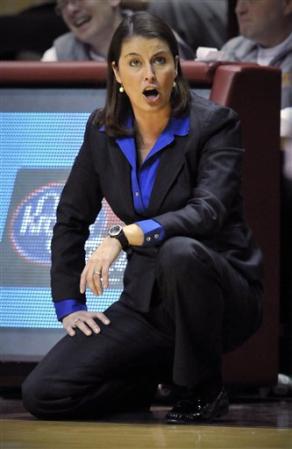 Mention  Coach K or Coach P or Cameron Indoor Stadium and it's "Cameron Crazies", what  image comes to mind?  Duke University,  primarily it's men's and women's ultra successful basketball programs.A little research uncovers that the success of Duke University athletics goes far beyond it's basketball teams:
12 NCAA National Championships
119 ACC Championships (Duke's women's golf , women's tennis, and men's basketball teams have won the most ACC Championships of any team in the conference)
Ranked in top 20 over last 5 years by The National Association of Collegiate Directors of Athletics (NACDA) which measures an institution's overall athletic success
The only school besides Stanford, with fewer than 10,000 undergraduates, to rank in the  top 20 over the last 3 years
A study conducted by the NCAA in 2006 concluded that  Duke student -athletes had the highest graduation rate of any institution in the country at 91%.
Is the Duke University Athletic department the model for College Sports?Duke-either one loves or hates the school! In it's  home state of North Carolina, Duke may very well be more hated than loved. The University of North Carolina at Chapel Hill, North Carolina State, Wake Forest, are prominent nationally and perennial winners. Connecticut, Syracuse, Kansas, to name a few, are powerhouse, tradition rich, student-athlete programs as well. Is the private institution vs. public institution debate, what fuels the vitriol some have for Duke University? Is it Mike  Krzyzewski and his over 30 years stewardship of  the men's program (in the decade starting in 2000,  Krzyzewski has led his Duke team to more wins in the decade (291) than any other team in NCAA history)Is it  the "Cameron Crazies" and  images of Bobby Hurley, Christian Laettner, Grant Hill,  or Steve Wojciechowski (current assistant coach) pounding the hardwood at Cameron Indoor Stadium? Is it the good old fashioned "clean-cut" look of Duke and it's players and their success that just doesn't sit well with many? I ask, doesn't Duke University and it's athletic department , represent what academics, student-athletes and sports is supposed to be about?The world of 2012 is difficult, and stressful . Sports, once primarily an outlet for participation and  spectating, has morphed into a multi-billion dollar business.  The "one and done" rule in college basketball reflects this. Duke is not immune, as last year Kyrie Irving,  after one injury riddled year with Duke became the number 1 pick in this years NBA draft.  However, the "Duke program" continues.Today's headlines reflect the overlap of sports into the mainstream. The technology and media of today  with Facebook, Twitter,  reality programming and blogging  etc. have produced a "fishbowl" effect. Any and all can be subject to the glare of the world and any missteps are within seconds broadcast for public consumption.Isn't it refreshing, the Duke basketball program both Men and Women are in the top 10 and atop the ACC-again?Duke University athletics-the model for College Sports?Whether one agrees or disagrees,  loves or hates Duke University, one thing is certain, Duke University and it's athletic program have certainly earned our respect!