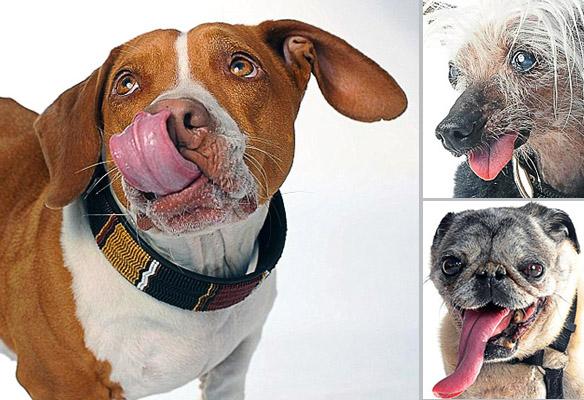 left: Walle crowned 2013 Ugliest Dog in the World, other contestants upper right: Rascal, bottom right: Penny

When you think of DOGS what usually comes to mind are traits that make us proud to be Pet owners or "parents." The cute shaped nose, floppy or pointed ears, the friendly tail wagging and of course the adorable, sad arresting eyes that binds us in an instant. This past weekend  in Northern California a new champion was crowned in the Pet World as the World's Ugliest Dog! Let's step inside to see the contestants and the winner!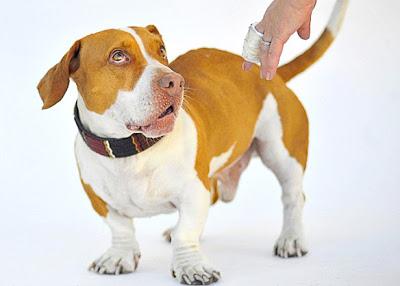 Walle, the 4-year old mix Beagle poses before the beginning of
the World's Ugliest Dog Competition | AFP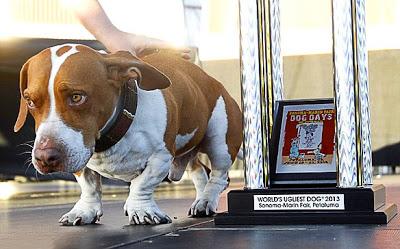 Walle winner of the 2013 World's Ugliest Dog contest | Splash News
Walle, a large-headed, duck-footed 4-year old mix Beagle, Boxer and Basset Hound from Chico, California was crowned this year's winner of the World's Ugliest Dog Contest. 
Walle, who was entered at the last minute, was one of 30 dogs who participated in this year's competition.
In it's 25th year in the running, the World's Ugliest Dog Contest took place at the Sonoma-Marin Fair Grounds in Petaluma, California, which is about 40 miles north of San Francisco. The prize awarded to the winner receives $1,500, dinner,  a trophy and a private photo session, not bad for a mutt!
"This dog looked like he's been photo-shopped with pieces from various dogs and maybe a few other animals,' judge Brian Sobel said, according to Associate Press via Daily Mail.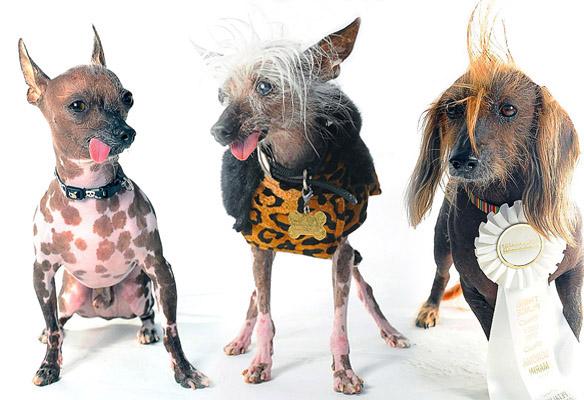 Contestants for the 25th Annual Ugliest Dog Contest - left: Roman, center: Rascal, right: Isaboo | AP

The other contestants included mixed breeds of Chihauhua, Chinese Crested, Boxer, Terrier, Pugs, Poodles, and Peruvian. Walle's owner, Tammie Barbee acquired Walle when he was three months old. She says
, "People come up to me and say that dog is not right, but I love him."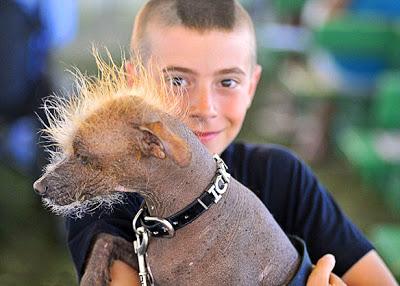 A boy poses with his dog Icky, a Chinese Crested before the big contest | AFP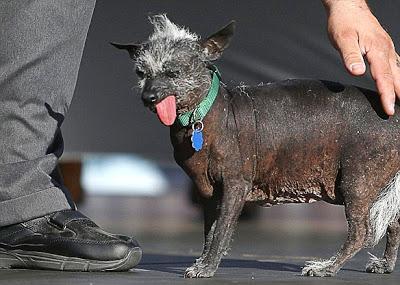 Ellie Mae,  a contestant in the World's Ugliest Dog contest  stands with owner Ty Oppelt | EPA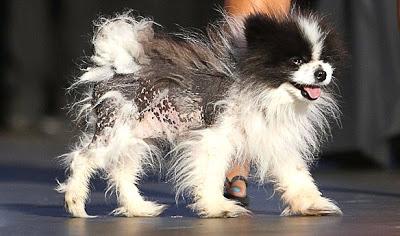 Mayzie Brown is a contestant in the 25th Annual World's Ugliest Dog contest |  EPA
The judges say that they were impressed by Walle's bizarre waddling walk. In addition to the $1,500 prize money that Walle will receive he will appear on the Weekend Today on Sunday and the on NBC's Today Show on Monday. He will also be making an appearance on ABC's  Jimmy Kimmel Live on Wednesday.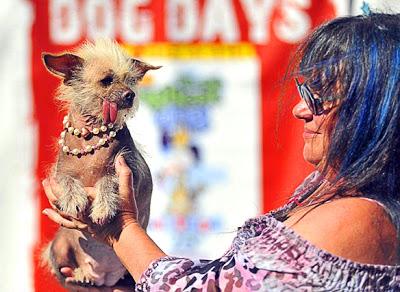 Linda Elmquist poses with her pooch Josie | AFP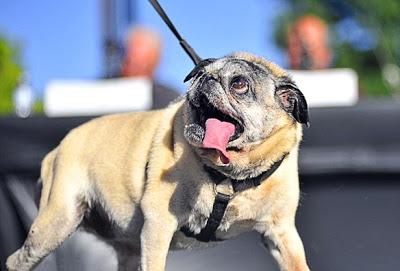 Penny, a purebred Pug competes with 29 other contestants in the World's Ugliest Dog Contest |  AFP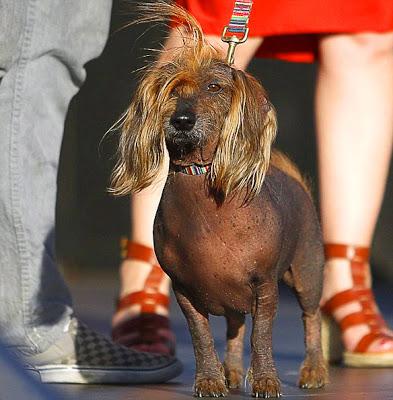 Isaboo, a Chinese Crested Terrier mix stands on stage | EPA
"It started as a homegrown kind of contest — very small and quirky. But the whole thing has accelerated beyond anyone's wildest imaginings." 
"The dogs are judged for their 'natural ugliness in both pedigree and mutt classes." 
says contest producer, Vicki DeArmon.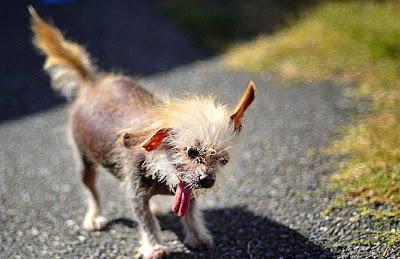 Josie, a Chinese Crested shakes her head | AFP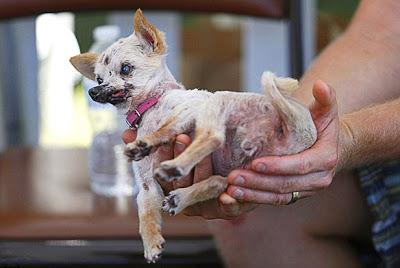 Sophie, a Chihuahua mix competes in the 25th annual World's Ugliest Dog Contest |  EPA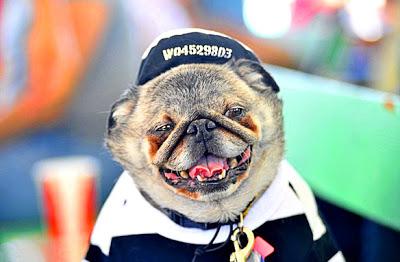 Grovie the Pug poses for the World's Ugliest Dog Contest | AFP
"When you go into a shelter and see a dog that may not normally be adopted, your heart calls to that dog. The contest is a humorous relief that makes the world a little lighter. These are some of the best dog owners in the world. Some of them take it very seriously. I think a few hearts have been broken when they haven't been the winner," says Ms. DeArmon.
SOURCE: AP via Daily Mail | Sonoma-Marin Fair