The Duchess Cocktail is a little-known drink that we dug up in Trader Vic's Bartender's Guide. But this cocktail is so tasty and complex that we're hoping to inspire a revival.
It's especially important in this case to use the best quality dry and sweet vermouth you can find. Noilly Prat is the standard in most places, but we recommend Dolin if you can find it.
1 part absinthe
1 part dry vermouth
1 part sweet vermouth
Combine all ingredients in a mixing glass half filled with ice. Stir thoroughly and strain into a chilled cocktail glass.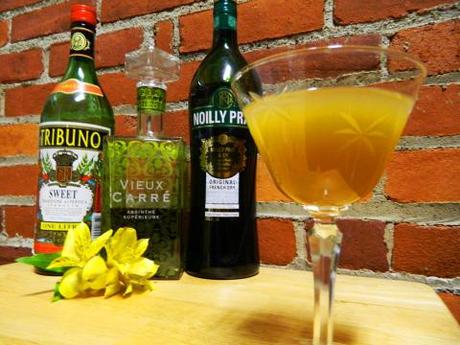 The unexpectedly complex and delicious Duchess Cocktail