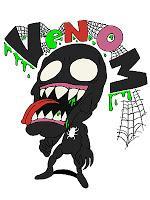 ... Continued here.
So this is the 2nd DubSquared Post.
Take a dub breath coz you'll need it.
Good stuff.. Chill. Buy their EP here. -
http://prettyuglymusic.bandcamp.com/
Pretty Ugly - Pressure
Benga's Batch
Benga - Any Steppers
Carl Cox - Nexus (Foamo Remix)  
Chill Dubsteps
Little Dragon - Crystal Film (Close Remix)  
Katie Melua - The Flood (Jakwob Remix)
People are crazy about Lana Del Rey and remixes. Good vocals.
Lana Del Rey - Born To Die (Gemini Remix) 
Strange Talk - Sexual Lifestyle (Reset! Turbofunk Remix)   
it's
The S
. S for what. Swag??
Skrillex - All I Ask Of You (The S Remix)
 I never once doubted
skrillex
's talent. Listen to this chiller made by him.
Skrillex - Breathe
Dubstep
Avicii sounds much like this.
Avicii - Levels (Skrillex Remix)
Avicii - Levels (Clockwork Remix)
The A-Team.
Beatport:
SOFI - Bring Out The Devil (Accapella)
- Go on Make your own remixes now.
SOFI feat Skrillex & Kill the Noise - Bring Out The Devil (Original Mix)
[Beatport]
Tasha Baxter has good Dubstep Backers..
Tasha Baxter - The Journey (Culprate & Twist Remix)   
Gym Class Heroes feat. Neon Hitch – Ass Back Home (Black Cards Remix)  
His dubstep making sense o wat
Video Games - Lana Del Rey (Tobalo Remix)  
Download this from their
fb page.
Sub Focus ft. Kenzie May - Falling Down (Original Mix)
Excuse me, Can
Knife Party
join in the party..
Go to their website and sign up to their mailing list to be able to
download their new album "100% No Modern Talking"
Knife Party - Fire Hive (Original Mix) 
Knife Party - Destroy Them With Lazers (Original Mix)
Figure knows dubstepdrumstepallsteps. #dontmesswithfigure
The Juggernaut - Stupid feat. Dell (Figure Drumstep Remix)
I think he's still unsigned, if any of you are interested.
Woobbes - Robots Stories (Original Drumstep Mix)
Find
Malaka on Soundcloud
Malaka - The Dark Side
Cortex - Wake up and free your mind    
Datsik
knows what he's doing. I don't know who did what but this is good
dub
!
Datsik, Flux Pavillion - Crunch (Original Mix)
araabMUZIK Playing Live