If you fancy a holiday with furry creatures then Dubrovnik might just be the place for you. Friendly felines are everywhere basking in the sun and looking annoyingly relaxed. When you're huffing and puffing your way up from the Old Town back to your hostel you'll probably even be a little jealous of them for just sitting there and snoozing away while your heart palpitations get even more intense with each set of steps. Anyway, onto the good stuff.

Tips for Dubrovnik
- Go in the off-season. It was mayhem during the days when the all the cruise people were on land, I can only imagine what it would be like in July and August.
- If you're staying at a hostel outside of the Old Town/main area you might need to take a taxi there the first time just to find out where it is. Our hostel was only 10 minutes away from the Old Town but until you get the hang of the winding streets and stairs going up the hill it's hard to tell where you need to be!
- Since it is so H-O-T try to get things done in the morning so you can sit around during the hottest part of the day and then go back out again in the evening. Not only is it a beautiful city in the sunset but the cruise people have probably gone away by then and the locals are a lot friendlier.
We lucked out with our hostel in Dubrovnik and had the nicest hostel owners, Sven, Stanka and their daughter Matea. We watched a couple of the Euros (football tournament) matches with them which was fun (moreso for Ryan than for me!)
Dubrovnik isn't a city with a massive amount of sight-seeing to do, mostly because it's only about 5K from one end to the other. The main highlights are: 1) Old Town which has shopping, restaurants, and you can walk along the tops of the walls that hold in this historic part of the city, 2) taking a cable car up to Mount Srd for a nice view of the city plus a little museum on the Homeland War ('91-'95), 3) ferries to Lokrum, Elaphiti Islands, and others. We ended up in Lokrum twice because we liked it so much for swimming.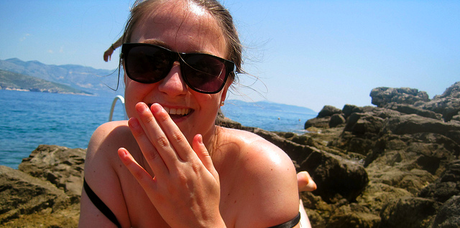 Since Dubrovnik is down at the tippy bottom of Croatia it's easy to venture into other countries, the most common being Montenegro and Bosnia and Herzegovina. We did day trips into both which were fun, but both very long days with hours spent on the bus. I'll put separate posts up on these.
Some more photos from around Dubrovnik: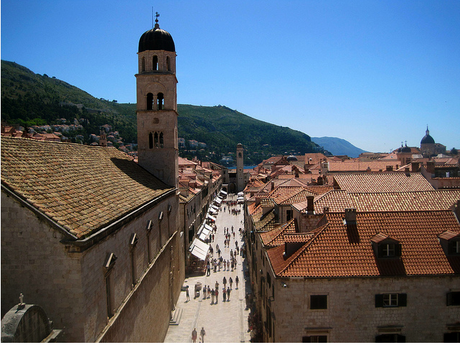 Old Town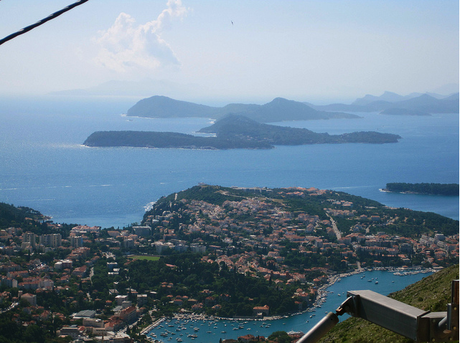 View from Mount Srd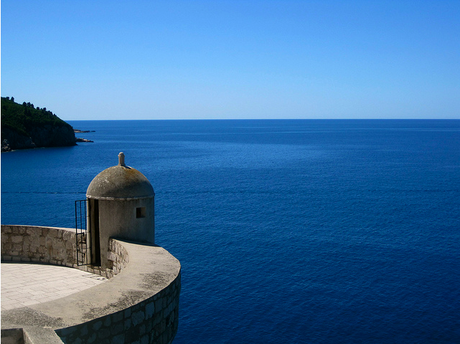 Walking the walls
Next up, Montenegro!
Amy x